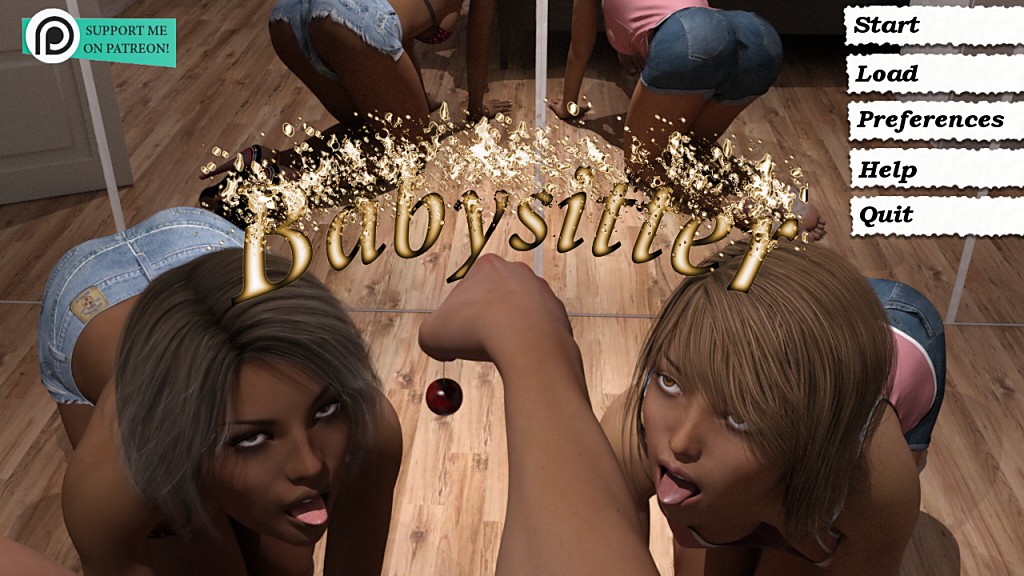 You starting to play in the role of freelance programmer, whose career is not so successful as expected. Currently you are desperately seeking for the client who would buy the "special software" you have been working on for a while and you hope it will make you filthy rich.
In the meantime, your sister is having argue with her daughter whether she will go on college or not. This argue ends in having your niece in your apartment free room. And she is currently looking for a job instead going to the college in order to be independent…​
–
Developer: T4bbo – Patreon | Discord
Censorship: No
OS: Windows, Mac, Linux, Android
Language: English
Genre: 3DCG, Corruption, Teen, Incest, Anal, Feet, Voyeurism, Sleep, Harem, Group Sex, Lesbian, Milf, NTR, BlowJob, Vaginal, Spanking
Installation:
1- Extract to desired location.
2- Click on "Babysitter.exe" to start playing.
Incest Patch:
Copy the rel_rest.rpy file from inside the zip archive and paste it into the '/game' subfolder in the game root folder.
v0.2.1b
– correction of several grammar errors and reference bugs,
– fixed Christine animations coliding with pictures,
– added 1 point gain for Jessica during walk outside,
– removed option to not approach any girl in japanese spa
– fixed android version (including saves now)
Features:
Adds an in-game walkthrough for the important choices.
Adds option to see multiple scenes and award all points.
Adds In-Game Hints.
Adds Nav Bar.
Adds Scene Replay to Main Menu.
NOTE: The Walkthrough follows the Happy-Ending Walkthrough. The Scene Replay does NOT contain any NTR scenes.
Installation:
PC: Unzip the mod and place the files in the "game" folder in your "Babysitter-0.2.2b.-pc" folder. Overwrite when prompted.
MAC: Unzip the mod -> Right-click your "Babysitter" app -> Click "Show Package Contents" -> Open the "Contents" then "Resources" folders -> Hold the Option key and drag the folder named "game" from the mod to the "autorun" folder -> Click merge