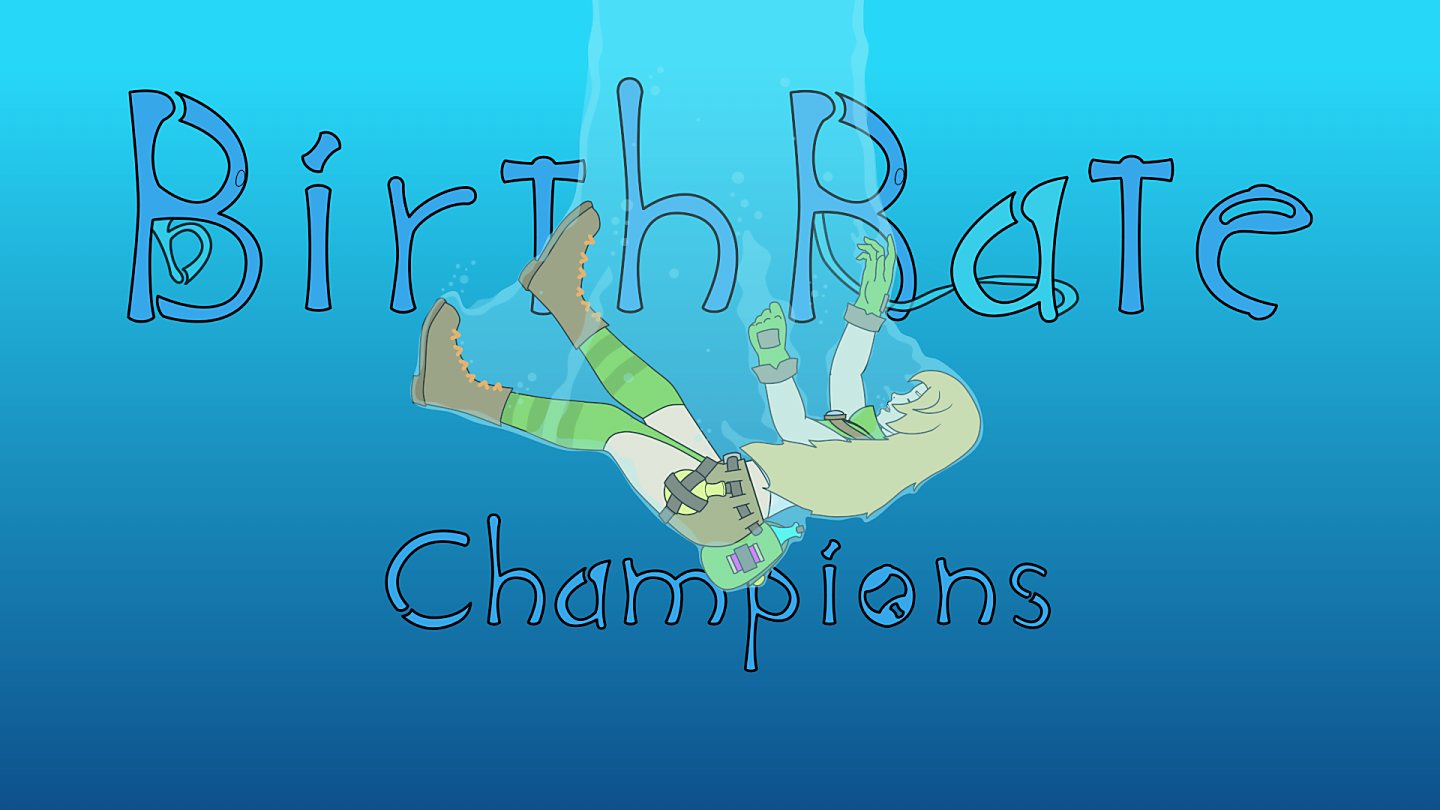 BirthRate Champions is an adventure in which you have to talk, fight, make choices and face the consequences, friendzoning, pregnanting, lactate, breed new species of creatures and give birth yourself. And you can also lie on the couch for a whole week, if you do not pump the skill.
—
Developer: InsideRaysTeam – Patreon
Censored: No
OS: Windows
Language: English
Genre: ahegao, corruption, alcohol, anal, pregnancy, in a public place, vibrator, childbirth, visual novel, gg girl, deepthroat, dildo, cash, rape, stockings, creampie, cunnilingus, magic, small breasts, masturbation, milk, monsters, outdoors, furry, fantasy, humor, yuri, tentacles
v0.025
•Map: Removed anything that has no real value. Added cheat button.
•Dildo: Added gold dildo and anal workout.
•Shop: Work as a saleswoman: 14 random events and 3 guaranteed.
•House: Added the ability to personalize your house: 2 new beds, a door, 9 paintings.
•Lake: Reworked lake events. Now there are 4 options for getting sperm: Anal, Oral, Vaginal, Show.
•Technical: Added notification of receiving coins. Added foundation for further development of lactation mechanics. Updated alchemy interface, location backdrops and map.
•Dependency: Added one consequence. Now the rate of loss of control depends on corruption.
•Skills: Added the first three skills that Ray can teach you.
•Corruption: A separate mode in which you need to corrupt the heroine in order to access the events related to sex.
•Judy: Potential neighbor. Can appear in other independent events and has 2 personal upgrades.
•Breeding: Added a task to catch jellyfish. You can get 2 new views, which have their own separate events.
•Pregnancy: Added elaborate mechanics of Childbirth and the recovery period after them.
•Freya: First meeting.