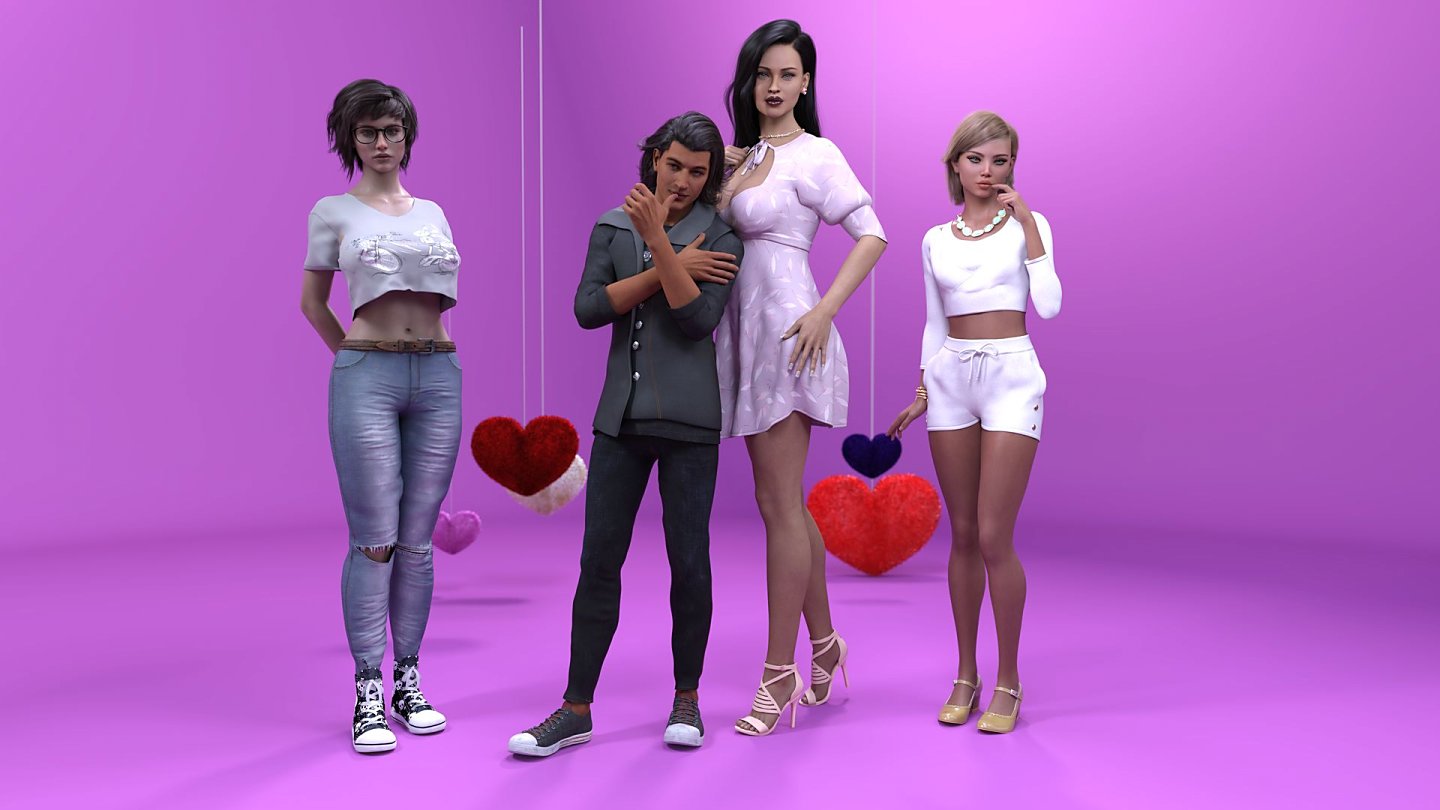 In this open world, men are the oppressed gender. Without their mistress, they have no free decision making power. However, it is up to you whether this will always be the case. As the chosen one, you must first unfold your powers and decide whether you will lead this world to ruin or usher in a new era.
Get to know different personalities on your journey and experience a variety of fetishes.​
-|
Developer: Bildur – Patreon | Discord | Twitter
Censored: No
OS: Windows, Mac, Linux, Android
Language: English
Genre: 3DCG, Male protagonist, Big Tits, Incest, Milf, Teasing, Drugs, Masturbation, Humiliation, Sissification , Female Domination, Adventure, Point & click, Sandbox, Graphic violence, Mind control, Male Domination
Installation:
1. Extract and run.
Patch Instructions:
Place patch.rpyc in the game folder – BlossomOfPleasure/game
Notes:
You will find clues in your smartphone.
If you have played through the main story to the current end of development.

You receive an ending screen.
The open world can still be played.

You can set fetishes on/off.

This will not put you at a disadvantage.
Content that would actually be at this point is marked as seen and it continues as usual.

If you don't like the text box, you can configure it in the settings.
Display Problems:
Change renderer in Preferences -> Display
Restart game
v0.351
Scenes
Scene with Adria in the dungeon (sub)
Sissification scene with Adria (Pegging) (sub/switcher)
Scene with Adria in a cat outfit (sub/switcher)
Misc
Reworked some dialogues
Reworked some images
Fixed the dungeon training for android
(It wasn't possible to use the tools with the touch control)
Added a feature to improve compatibility of older saves.
Added 2 new spots to the box training in the dungeon
Added 3 new spots to the chair training in the dungeon
Upgraded engine version
Added Poop Spray – Upsets others
Boo now appears in the evening, not at night.