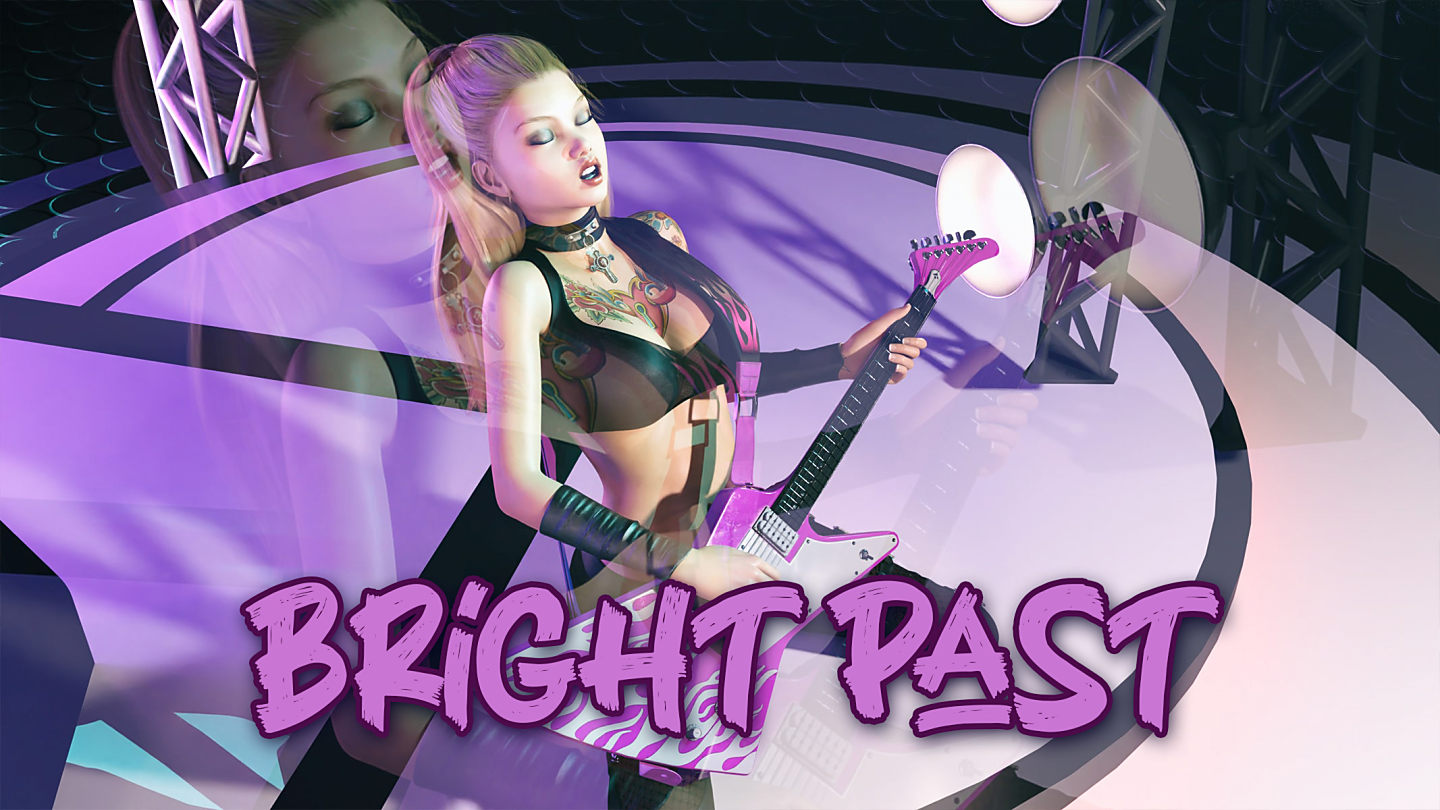 Help the young provincial girl reach the heights of show business in a big and dangerous city. Dozens of hours of gameplay are waiting for you, over 150 different locations and more than 70 NPCs of various levels of significance.
You'll have access to various professions and activities. You can play sports or drink alcohol, work as a waitress or a teacher in college. Or maybe you would like to test your skills at the Red Light District? Earn money, upgrade skills, start relationships, open achievements and just have fun.
–
Developer: Kosmos Games – Patreon | Subscribestar | Discord | Itch | Instagram
Censorship: No
OS: Windows, Linux, Android
Language: English, Russian, German, Portuguese
Genre: 3DCG, Female protagonist, Sandbox, Adventure, Big tits, Big ass, Lesbian, Masturbation, Rape, Oral sex, Vaginal sex, Sex toys, Voyeurism, Mobile game, Exhibitionism, Handjob, Puzzle
Installation:
1- Extract to desired location.
2- Click on "Bright_Past.exe" to start playing.
v0.98.6
The "relaxation" scenes in Alex's room became animated. They take into account tattoos, pubic hair, time of day.
Continued career as a fashion model. Alex will take a lesson from Simone and conduct his second photo shoot.
A new danger is near the house. This time the criminal will be armed with a baseball bat. You can escape from him, but failure can be costly. Alex may get injured and will "work off" his insolence.
Evelyn is depressed due to hard work. Alex helps her find a new dream.
31 new scenes in the gallery
Dialogues at breakfast. Meals with Barbara and Valerie will sometimes be accompanied by small dialogues that will take into account some of the events that have occurred. There will be more of them in the future.
Now you can sunbathe on the beach with Barbara.
The looping quest with Barbara has been fixed. I was finally able to find the reason! Everything will work correctly in the new game. If you have already fallen into this "loop", a button "Fix Barbara's quest" has appeared in the settings. Click on it and it should fix the situation.
– Depiction of pubic hair in old scenes:
– Shower
– Anal training
– Training with Ruth
– Barbara's visit in the bathroom
– Valerie's night visit
An option has been added to skip the long bidding dialogue in the casino harassment event.
More images of Alex's work process in the cafe.
The ice cream making scene has been reworked
On weekends you can meet Valerie in a cafe.
2 new poses for posing in painting class. Now the scenes will change not randomly, but in turn.
Night scenes with Ruby on the beach have been reworked.
Motel shower scene.
Several new "question marks" near the house that will tell more about Alex's impressions.
The old scene with Valerie in the bathroom has been updated
Your relationship with Valerie will stop growing at some point if you have unpaid debts.
A short dialogue with Barbara in the morning when she is changing clothes + dialogue in the evening while reading
Changing clothes scene in yoga class
I'm starting to rework Tanya's character. As development progressed, this character deviated from the original concept. I changed the very first dialogue, and will continue to adjust this character.
A short dialogue with one of the prostitutes in the Glory Room
v0.98.5
[*]New event with Leo and Snake. Will open if Alex had a relationship with both.
[*]A small event with Irma (the girl in the library). To activate, you need to read at least one book.
[*]Alex's dressing scene in the cafe.
[*]The magazine shop in the Red Quarter will no longer be open in the morning.
[*]1 new recipe and 2 ingredients for it.
[*]You can also make apple pie again. It will be more expensive to manufacture, but it improves mood more.
[*]The motel has been updated, including an overnight meeting with the police.
[*]In the scene with the Mistress and Paris, Alex will display pubic hair.
[*]Beer in a can went on sale.
[*]I also fixed some bugs of the previous version.