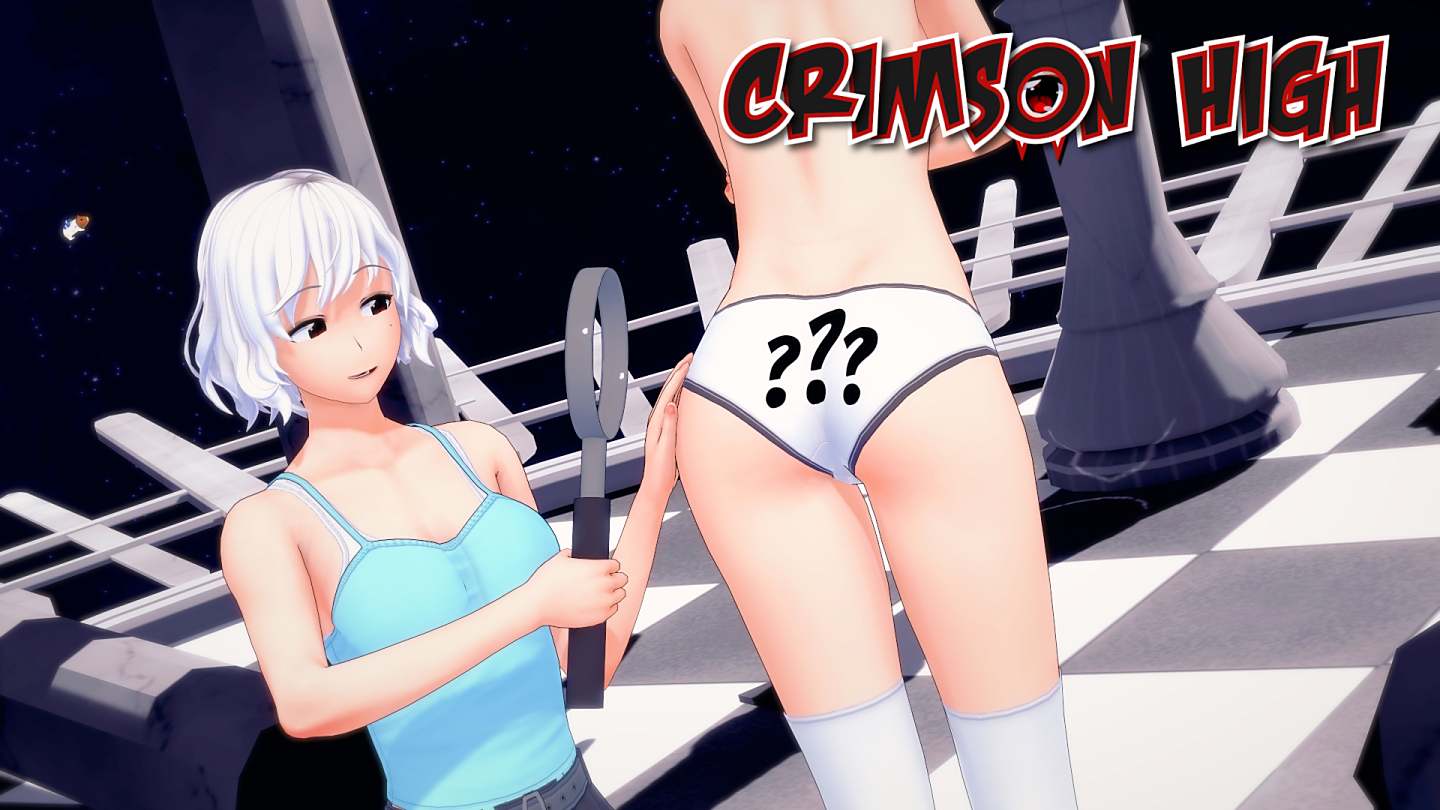 What happens when you put a young detective in a school full of young girls?
Ren (or whatever you choose to call him) is being sent to a local high school to investigate the murder of a young student, but quickly learns that the murder is the least of his worries when he gets confronted with the hidden truth about the world around him.
Crimson High is a lighthearted VN with a bunch of cute girls, weird humor, and lots of secrets to uncover.
If you expect a quick fap, you'll be disappointed. The game takes its time to build up the relationships first.
-|
Developer: Vertigo – Patreon | Itch.io | Discord | SubscribeStar | Twitter
Censored: No
OS: Windows, Mac, Linux, Android
Language: English
Genre: 3DGC, Animated, Male protagonist, School setting, Big ass, Big tits, Romance, Handjob, Blowjob, Twins, Virgin, Groping, MILF, Stripping, Teasing, Humor, Graphic Violence, Mystery, Supernatural, Harem, Monster Girl, Vaginal sex, Creampie, Masturbation, Sex Toys, Voyeurism, Exhibitionism, Public Sex, Blackmail
Installation:
Extract and run
There are little Space Hamsters hidden throughout the game. Clicking them will unlock a render each in the "Extra Gallery" found in the main menu. If you're struggling to find all of them, join the game's Discord. There's a channel with hints and a bunch of helpful people over there to guide you on your path to salvation (aka cute/naughty renders of the girls).
v0.19.1
– 16.000 words
– 226 images
– 0 new SpaceHamsters (yes, zero)
– added a new font to be selected via the Preferences screen
– added a couple of new scenes to the CG gallery (should unlock once you load up the update and get a couple lines in; will add more in future updates)
– some minor fixes