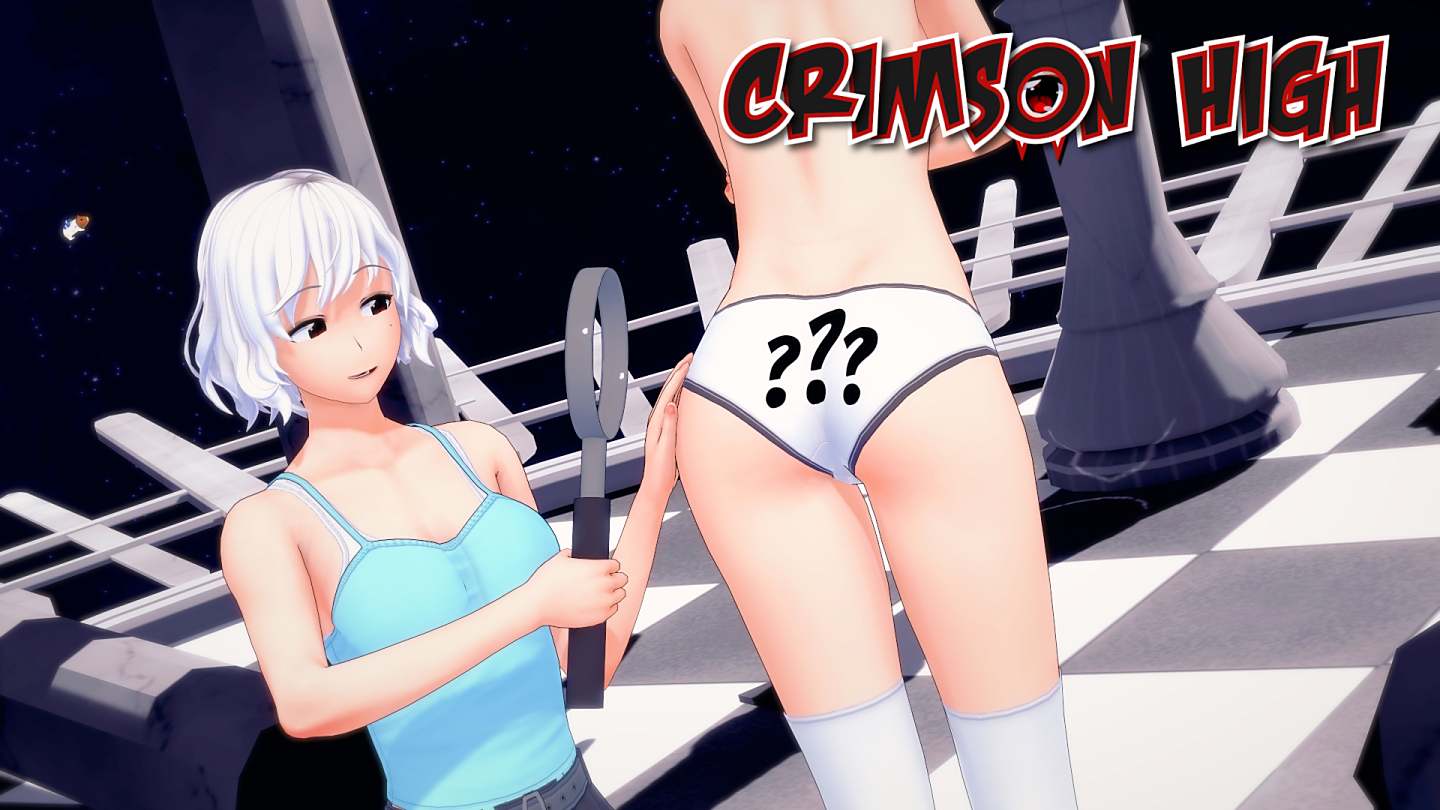 Crimson High is a murder-mystery set in a high school with a focus on story and character development.
If there's something strange – like a dead girl – in your school.. Who you gonna call?
The police, obviously.
As a freshly promoted detective it is upon you to solve the cruel murder of a young girl at the local all-girls high school.
For this you have to spend a lot of time with her classmates and other quirky characters.
Who knows what kind of evidence you'll find? What secrets you'll uncover? Where those secrets will lead you?
Having to spend time with a bunch of teenage girls and their teenage secrets is bound to get interesting for sure.
Monsters, mystery and more awaits you at Crimson High!
-|
Developer: Vertigo – Patreon | Itch.io | Discord | SubscribeStar | Twitter
Censored: No
OS: Windows, Mac, Android
Language: English
Genre: 3DGC, Animated, Male protagonist, School setting, Big ass, Big tits, Romance, Handjob, Blowjob, Twins, Virgin, Groping, MILF, Stripping, Teasing, Humor, Graphic Violence, Mystery, Supernatural, Harem, Monster Girl, Vaginal sex, Creampie, Masturbation, Sex Toys, Voyeurism
Installation:
Extract and run
There are little Space Hamsters hidden throughout the game. Clicking them will unlock a render each in the "Extra Gallery" found in the main menu. If you're struggling to find all of them, join the game's Discord. There's a channel with hints and a bunch of helpful people over there to guide you on your path to salvation (aka cute/naughty renders of the girls).
v0.10.2
– 15.300 words
– 376 images
– 1 animation
– compressed old images
– added pictures from phone messages to CG gallery
– removed textbox and weird main menu box in Android version
– fixed bug where MC's phone messages wouldn't appear on Android
– removed the old stats screen and added a phone system