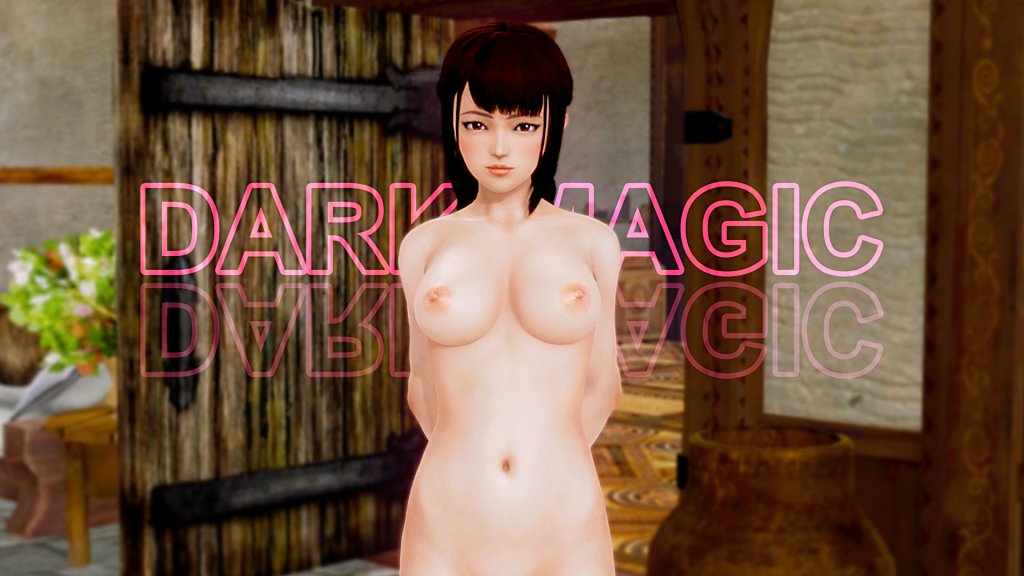 You grew up in an ordinary family with an ordinary life, except the fact, you're the only man alive in the world!
You've been living among beautiful girls in the Kingdom, yet, you still have no real actions with any girls.
Then everything changed when you met The Red Witch.
The one who will teach you about the magic power.
The one who will pull you into the Dark Magic world.
All girls in the Kingdom are awaiting you to meet them.
Now it's your chance to corrupt them all!
" This game is huge, hard, and really long, so please take your time playing and enjoy! "​
—
Developer/Publisher: F.Lord – Patreon | SubscribeStar | Discord
Censorship: No
OS: Windows, Mac, Android
Language: English
Genre: 3DCG, Animated, Big tits, Corruption, Fantasy, Futa, Trans, Handjob, Harem, Incest, Male protagonist, Masturbation, Milf, Mobile game, Monster girl, Oral sex, Pov, Romance, Sex toys, Titfuck, Vaginal sex, Voyeurism
Installation:
1- Extract to the desired location.
2- Click on "DarkMagic.exe" to start playing.
v0.12.3
– Fixed bugs and typo (Thanks to Putzi & abcdjh)
– Fixed more corrupted images.
– Removed end of version message from V.0.11.0
– Re-rendered videos that have Windows activation marks on them.
v0.12.1
– Fixed typo.
– Fixed corrupted image files (Red Witch first scene & Momoko bra scene)
– Fixed in-game change-logs now be able to view in separate versions of the game.
v0.12.0
+ System & Contents Update:
– Fixed minor bugs.
– Fixed Kimika Beach event happens too early.
– Fixed corrupted image files.
– Added new Book of Memory page: "Mihina & Tsuki"
– Added more music and sound effects.
– Added 1,000+ new rendered images.
– Added 22 new videos.
– Added 5,000+ new dialogue lines.
– Added new 33 Book of memory new pages.
– Added more Magic notes messages.
+ Events Update:
+ Book of Memory Update:
– Airi: +2 memories.
– Red Witch: +1 memories.
– Nami: +5 memories.
– Taka: +3 memory.
– Okemia: +2 memory.
– Sada: +1 memories.
– Mihina: +17 memory.
– Other: +2 memory.
– Update estimate playtime (V.0.11.1-V.0.12.0): ~5 hours.
– Start from beginning estimate playtime: ~30 hours.