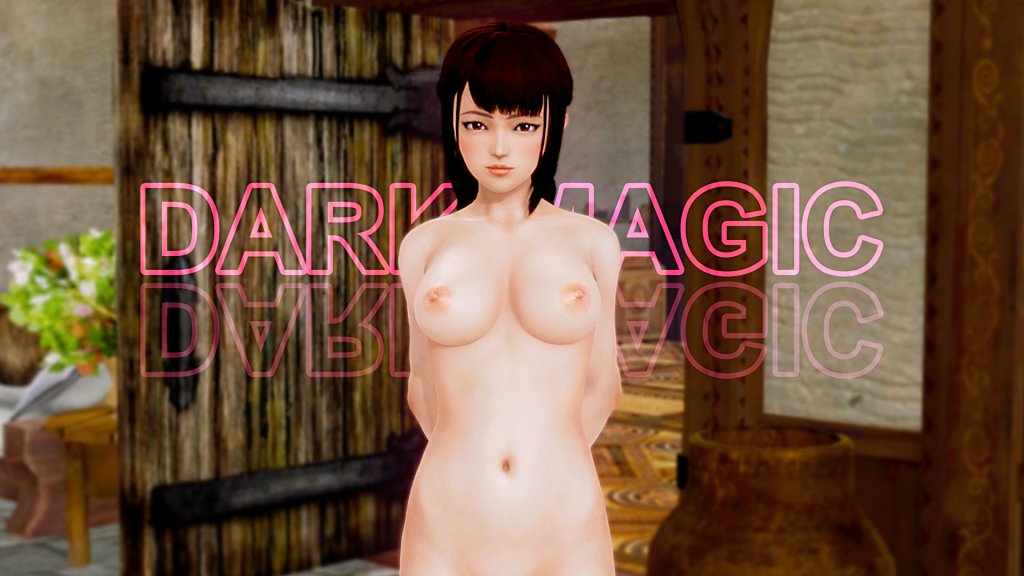 You grew up in an ordinary family with an ordinary life, except the fact, you're the only man alive in the world!
You've been living among beautiful girls in the Kingdom, yet, you still have no real actions with any girls.
Then everything changed when you met The Red Witch.
The one who will teach you about the magic power.
The one who will pull you into the Dark Magic world.
All girls in the Kingdom are awaiting you to meet them.
Now it's your chance to corrupt them all!
" This game is huge, hard, and really long, so please take your time playing and enjoy! "​
—
Developer: F.Lord – Patreon | SubscribeStar | Discord
Censorship: No
OS: Windows, Mac, Android
Language: English
Genre: 3DCG, Animated, Big tits, Corruption, Fantasy, Futa, Trans, Handjob, Harem, Incest, Male protagonist, Masturbation, Milf, Mobile game, Monster girl, Oral sex, Pov, Romance, Sex toys, Titfuck, Vaginal sex, Voyeurism
Installation:
1- Extract to the desired location.
2- Click on "DarkMagic.exe" to start playing.
v0.16.0
+ System & Contents Update:
– Fixed minor bugs.
– Fixed Back button didn't appear in replaying mode.
– Rerendered some of the Living room images.
– Rerendered Airi oil massage images (More oily body)
– Rerendered Hitomu & Hitomi onsen welcoming images.
– Reordered Book of Memory pages.
– Merged Emica & Nana Book of Memory pages into one.
– Updated Yamiyo's first sex dialogue.
– Revamped Chizue's story.
– Now you be able to switch between BOM & BOL
– Added new Main menu video and updated menu style.
– Added new 49 animation videos.
– Added new 1050+ images.
– Added new 4000+ lines of dialogue
– Added more what-to-do notes.
– Added more sound effects and music.
– Added new MC's room decoration from the story.
– Added Book of Lover 2 new pages: Sada & Hitomu
– Added Hitomu (Doctor)'s office room.
– Added Sada's new room service: Show boobs.
– Added Yasuko's new office service: Spread legs.
New Book of Memory replayable:
– Airi: +2 memories
– Momoko: +2 memories
– Taka: +2 memories
– Yasuko: +1 memory
– Hitomu & Hitomi: +2 memories
– Yamiyo & Hanako: +1 memory
– Chizue: +5 memories
– Sada: +11 memories
– Update estimate playtime (V.0.15.5-V.0.16.0): ~3 hour
– Start from beginning estimate playtime: ~40 hours