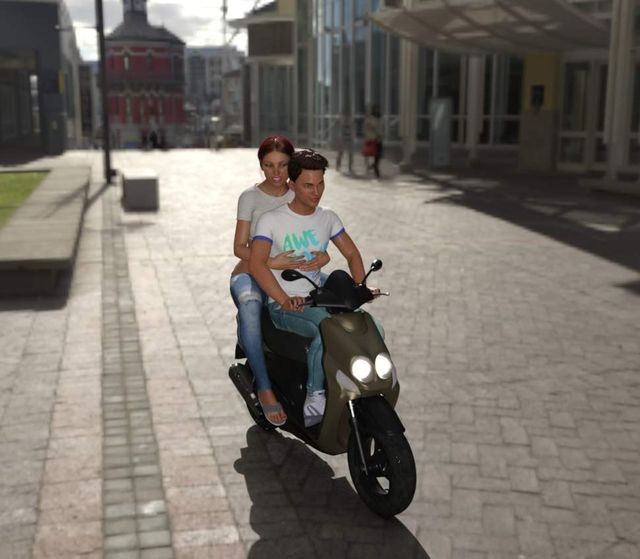 Simple Days is a story based on simple days, just taking one day at a time… Your character is a young boy, who has just celebrated his 19th birthday. You will take control of his life… Finding his first job, girlfriend, dabble in the shady life, encounter awkward situations, and buy your first car etc. Maybe you will go after the money, or maybe you will study, or maybe just start a family. Do you want to make your character a standup guy, or have him join the dark side? It will be up to you. The game will give you the choice… But it is you who will decide what will happen. It will start with simple days, but as more simple days pass, the more complicated and colorful the story will become.
—
Developer: Mega Lono – Patreon
Censored: No
OS: Windows, Mac, Android
Language: English
Genre: Ren'Py, Male Protagonist, Animated, Oral sex, Blow job, Vaginal Sex, Condom, Romance, Dating, Creampie, Pregnancy, Anal Sex, Harem, Multiple Endings
v0.9.3
UI changes –
Beside the button for your character inventory, now You will have a new button for the Girls stats.
New Ovulation day –
Now every girl has ovulation day/period and during that day she can get pregnant if you have sex with her and finish inside her.
New video animation –
After sex you will have animation of the sperm and depend of the ovulation day she will have chance to get pregnant.
Pregnancy –
If Dora and Anna arrived not pregnant in Mohoro, now can get pregnant. (Requirements for ovulation and 70% chance of pregnancy.)
Moko, Dora, Anna and Rebeca can get pregnant for second time (Requirements for ovulation and 10% chance).
Zara and Paola can get pregnant for the first time (Requirements for ovulation and 10% chance.)
Add option to change the TV provider (stop losing the TV signal)
Call Edmon and build him a Lab for the blue pills. Make your first 1 Million.
Start exercise in your GYM
Train with Julia
Zara sex (repeatable)
Alina – learn massages
VN style can visit Zara even if doesn't have big events (can have sex when it is unlocked.)
Home Jogging –
Anna will join you from time to time during weekend
BUG FIX:
!! THESE ARE BIG BUGS IN VN style:
In VN Style – You never met Edmon and find the blue pills…the story cannot progress. – the reason is: you bought condoms before you meet Edmon and the bug stops the story and breaks the game.
In VN style the story never ends because you cannot visit Dora in her clinic for second time.