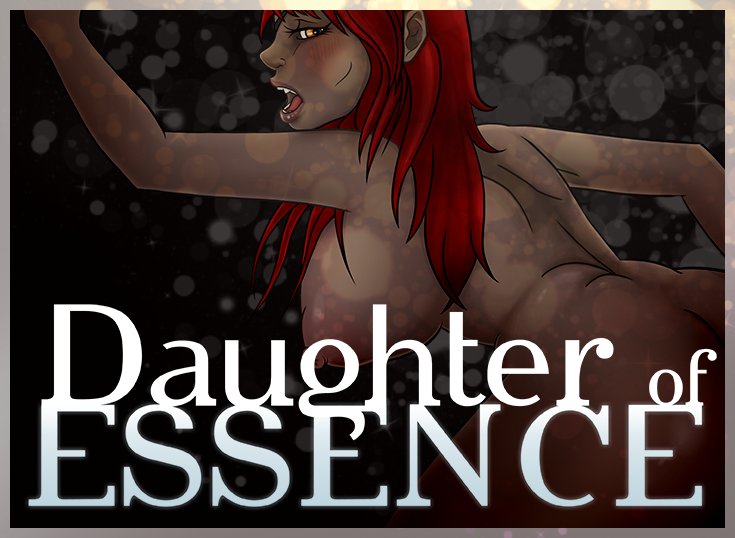 In Daughter of Essence, you play as Mercy, a young woman who yearns to be free from mundane obligation, free from the oppressive watchfulness of her wealthy family, and free from the harsh laws of the empire.
As one of the only living daughters of essence, however, freedom is not so simple. The Oldlight Empire and the Church both want her captured, and countless other factions want her strange gifts for their own gain.
To be truly free, she must learn to sacrifice.
—
Developer/Publisher: Indoor Minotaur
Censorship: None
OS: Windows, Mac
Language: English
Genre: 2DCG, 2D game, Female protagonist, Fantasy, Adventure, Masturbation, Oral sex, Futa, Group sex, Sex toys, Gay, Lesbian, Male domination, Combat, Turn based combat
Installation:
1- Extract and Run.
v0.116.3
Fixed an issue where Mercy would change rooms in the middle of the post-siege cutscene, resulting in it potentially playing through the siege results again
Fixed some text runoff issues
Fixed a potential portrait issue when speaking to Bell in the cove
Fixed a potential portrait issue when speaking to Piper in Emerald Flats
Fixed an issue where Gorps could turn transparent while working if spoken to from above
Fixed a typo where Thorgeir is incorrectly referred to as Vincent in a scene
Fixed an issue where Beatrix's sprite could linger after the cutscene with Elijah in Witchdale
Fixed an issue where it was still possible to enter the Fogsborough smithy after it closes
Fixed a portrait issue when returning to the Shiveworth docks post Ch. 7
Fixed an issue where you could get stuck in Fort Wilkes by returning after building a raft
Fixed an issue where Sodrek repeated old dialogue when returning with the raft
Fixed an issue where ascending from the Hawk's Keep sinkhole post Ch. 8 would send you back to pre Ch. 8 Hawk's Keep
Fixed an issue where Garland, a member of the Grey Lions, stayed in Hawk's Keep post Ch. 8