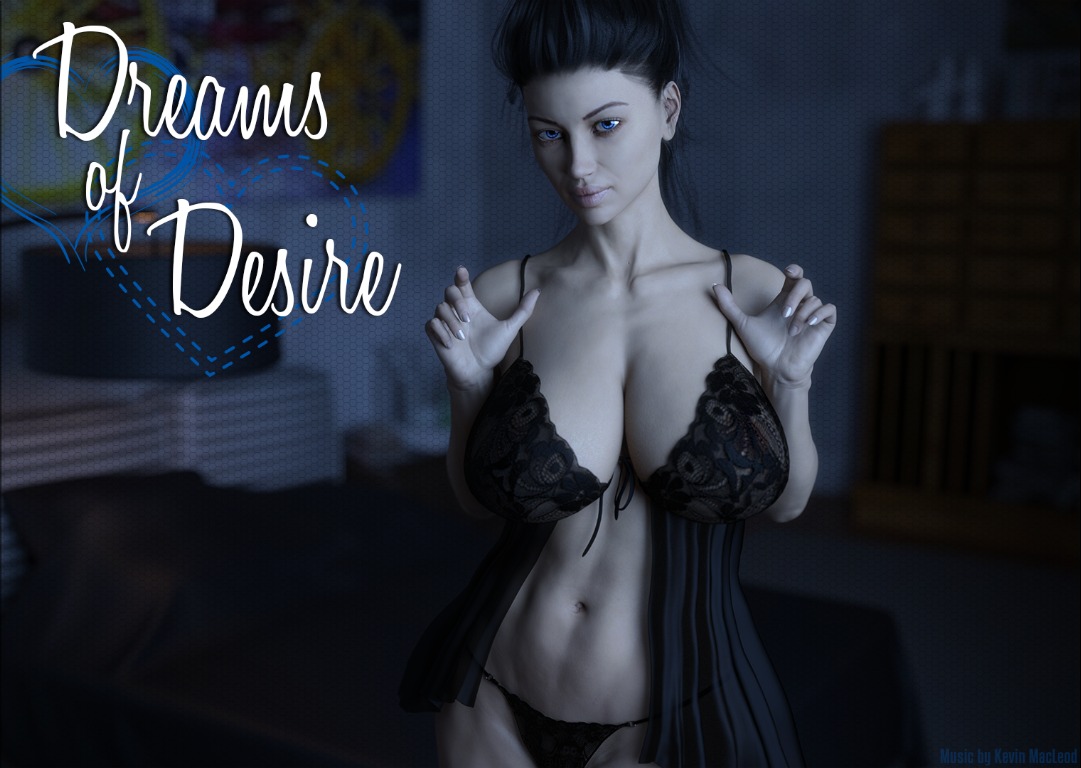 You play as the middle sibling of a family living together with Mom, an older and a younger Sister, and a military Father. As the summer holiday is coming to an end, things are looking grim for our hero, his Dad coming home soon to take him to the military school he was once a student of. Our hero however, has other ideas. He never wanted to be a soldier. As things start to look inevitable, he stumbles upon an old book about the ways of the mind. With the help of newfound knowledge he can change the course of his life. But how will he do it?​
Censorship: No
Developer: Lewdlab – Patreon
Platform: Windows, Mac, Android
Language: English
Side-Story: Dreams Of Desire Holidays
Prequel: The Lost Memories
Genre: 3DCG, Animated, Male Protagonist, Multiple Endings, Incest, Interracial, MILF, Corruption, Cheating, Big Tits, Big Ass, BDSM, Anal Sex, Vaginal Sex, Oral Sex, Footjob, Titfuck, Group Sex, Multiple Penetration, Handjob, Harem, Mind Control, Monster, Rape, Sex Toys, Sleep Sex, Stripping, Voyeurism, Creampie, Masturbation
This release includes Dreams of Desire Holiday Special & Dreams of Desire: The Lost Memories
Content Changed
Patch restores incest content to the game
-Family names restored to their original form
-Family relationships restored to their original form
Patch Instructions
Find the Dreams of Desire game on your computer, then copy the patch.rpyc file into the following directory.
ON PC: DreamsofDesire-Definitive-1.0-pc/game
ON MAC: DreamsofDesire.app/Contents/Resources/autorun/game
This will restore the game's original incest content.
(Enable original character names and relationships)
Features:
This mod adds a full in-game walkthrough for the game Dreams of Desire! If a choice gives points or is required to see a scene it will be highlighted so you don't have to worry about missing scenes. Choices that aren't important and don't have lasting effects aren't highlighted so you still have freedom and can pick your preferred choice.
I've also improved many events in the game so that you won't miss certain scenes and are able to see more scenes in a single playthrough than you normally would be able to.
I've also made a few other improvements to the game such as:

Adding an optional cheat to the gallery screen which unlocks all of the scenes in the scene gallery
Restoring the censored Alice and Tracy finale scenes
Replacing the textbox with one that takes up less space on the screen
Including the incest patch in the mod
Game/Event/Scene improvements:
Day 2: You can now view the revealing dress Mom scene without triggering the publisher scene.
Day 5: You can now do all three night scenes instead of only one.
Day 7: You can now do all four morning scenes instead of only two.
Day 12: You can now do all three spa scenes instead of only two.
Day 13: You can now always trigger the special spin the bottle scene instead of only sometimes.
Day 16: You can now do all three night scenes instead of only two.
Ending: You can now view Alice's new ending scenes even if you chose the EP12 alt outfit. (bugfix)
Holiday: Restored the alternate outfit to the holiday special. (bugfix)
Installation:
PC:
Unzip the mod and put the folder named "game" from the mod into your "DreamsofDesire-Definitive-1.0-pc" folder.
Mac:
Unzip the mod -> Right click your DreamsofDesire app -> Click "Show Package Contents" -> Open the "Contents/Resources/autorun" folder -> Hold the Option key and drag the folder named "game" from the mod into the "autorun" folder -> Click merge