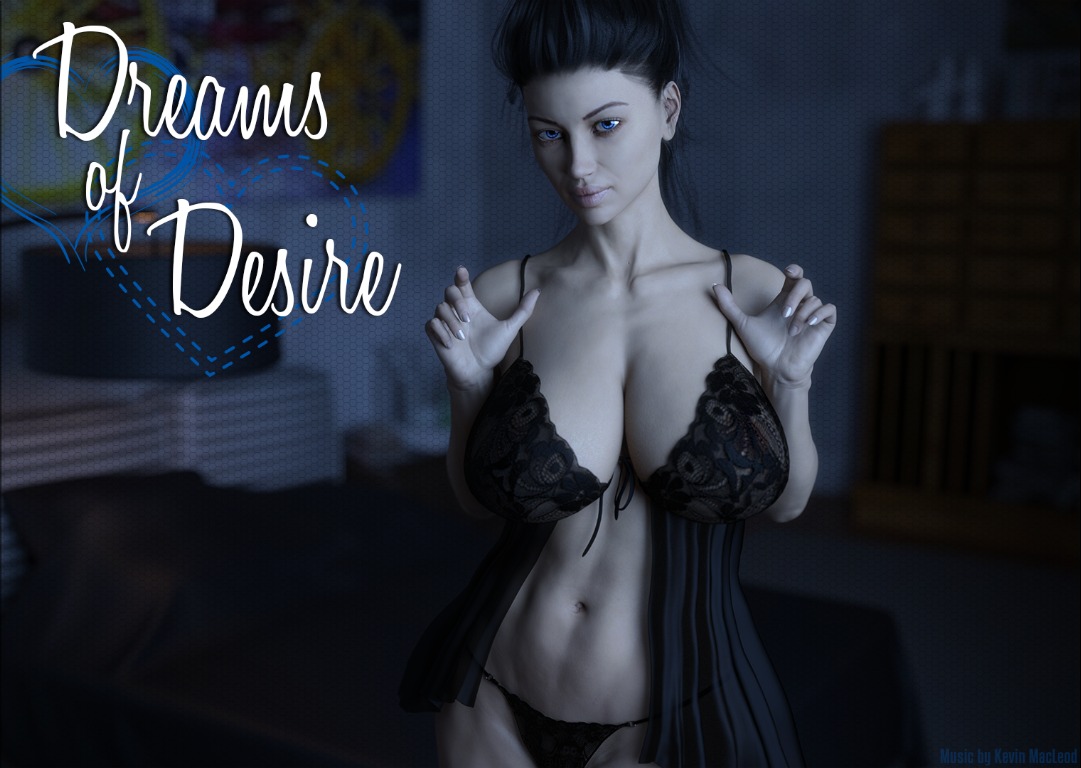 You play as the middle sibling of a family living together with Mom, an older and a younger Sister, and a military Father. As the summer holiday is coming to an end, things are looking grim for our hero, his Dad coming home soon to take him to the military school he was once a student of. Our hero however, has other ideas. He never wanted to be a soldier. As things start to look inevitable, he stumbles upon an old book about the ways of the mind. With the help of newfound knowledge he can change the course of his life. But how will he do it?​
Censorship: No
Developer: Lewdlab – Patreon
Platform: Windows, Mac, Android
Language: English
Side-Story: Dreams Of Desire Holidays
Prequel: The Lost Memories
Genre: 3DCG, Animated, Male Protagonist, Multiple Endings, Incest, Interracial, MILF, Corruption, Cheating, Big Tits, Big Ass, BDSM, Anal Sex, Vaginal Sex, Oral Sex, Footjob, Titfuck, Group Sex, Multiple Penetration, Handjob, Harem, Mind Control, Monster, Rape, Sex Toys, Sleep Sex, Stripping, Voyeurism, Creampie, Masturbation
Content Changed
—NOTE—
The patch works on all Dreams of Desire releases, including any special episodes.
————–
Patch restores incest content to the game
-Family names restored to their original form
-Family relationships restored to their original form
Patch Instructions
Find the Dreams of Desire game on your computer, then copy the zz_kill.rpy file into the following directory.
ON PC: DreamsofDesire/game
ON MAC: DreamsofDesire.app/contents/resources/autorun/game
This will restore the game's original incest content.
(Enable original character names and relationships)
Bug Fixes:
Jenna scene missing image fix from Ep 12 scene
All Ep11 and previous bugfixes
Spelling and grammar
Mods/Cheats:
NEW: Ending Cheats now accessible from the "Extras" Replay menu (at the bottom)
Added "Tracy Trust" toggle for Tracy gallery scenes in Ep 12
FULL SCENE GALLERY UNLOCK CHEAT – allows you to unlock all characters and scenes, and has variable toggles for scenes where content is dependent on previous game choices – SO YOU CAN SEE ALL THE CONTENT FROM EVERY PATH BRANCH
Ep 12 Ending Cheat to see all endings
Can enable/disable In-Game cheats from options menu, and you're asked at first new game or save load
Button to show/hide Quick Menu added to Options screen
Turned off the typing effect in the dialogue text (because I hate it)
Changed dialogue fonts back to an upper/lowercase font to make easier to read.
Added date/time stamps back to Save & Load menus
Cheat option to see both good and bad Tracy Ep 11 endings – now changes all associated variables not just the Tracy Trust points
Option to avoid NTR with mom clearly noted on day 2 shopping trip
Now includes the incest patch, and works if you already have the IC patch installed too!
Added pictures of alternative and normal outfits to selection screens
Installation:
To install, download the zip file, unzip in \game folder. Note that it's not just a .rpy file – there are folders with images that you need to unzip as well or it will not work.