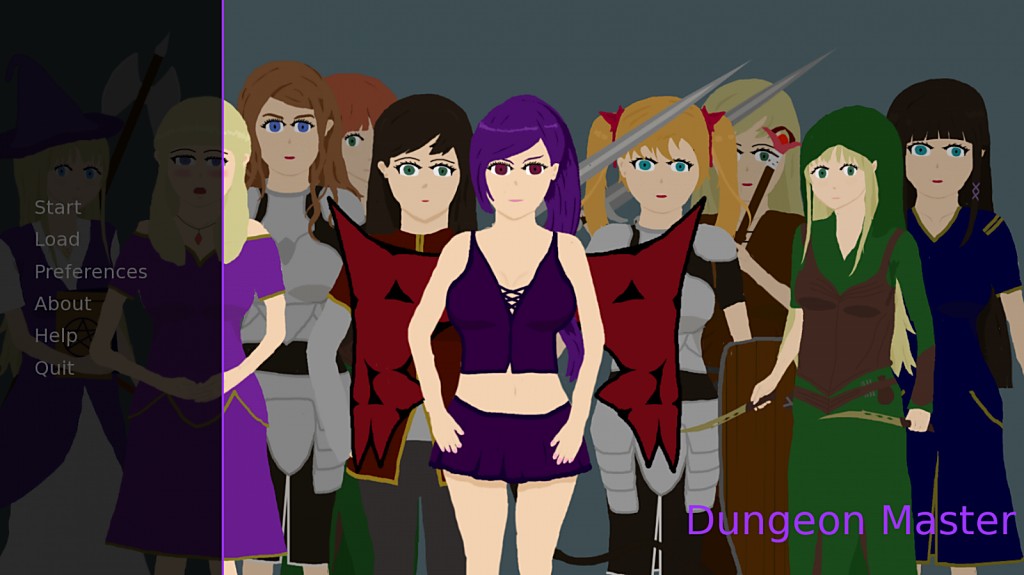 You play as a mighty Demon Lord, who has decided that he would like to create his own dungeon.
So, you start building halls and corridors, set traps for the poor fools who will enter the dungeon and convince goblins and other monsters that your dungeon is the perfect place for them to settle down. And there is that part of the dungeon, too where your private quarters are located and which can be expanded too. You might build a laboratory to research magic potions, a forge to equip the monsters with better weapons or prison cells.
Meanwhile you have to worry about those troublesome adventurers, who are trying to beat your dungeon and get their share of the treasure. But if you manage to capture them you can emprison them, corrupt them and turn them into your loyal servants.
While the dungeon rapidly increases its size, so does the number of your followers and who might tell what will happen when the dungeon stops to satisfy your lust for power.
Developer: Faril
Censorship: No
OS: Windows
Language: English
Genre: big ass, big Tits, adventure, fantasy
Installation:
1- Extract to desired location.
2- DungeonMaster.exe to start playing.
v0.03 Hotfix
Treasure rooms are now working as intended
Fixed a bug where adventurers, which were slain in the bossfight were counted as sucessful
adventurers will gain health a lot slower over the game
adventurer base damage reduced from 15 to 12
some minor bugs fixed
v0.03
Create your own Hero added as a mode. Allows the creaton of a fully customizable adventurers with tons of choices for clothes, armour, hair, weapons and lots more
Fauve added as a new character. She is a Dryad and is accesible as a tribute from Greater Raddiston
reworked Artûrs transformation. It takes longer and shows more details
Skeleton Lords, Lichs, wolves, slime trap and bimbofication trap added to the Dungeon
dungeon UI reworked
dungeon NPC redone. 27 different designs and the avatars can be interacted with by traps
dungeon boss fight reworked
added a couple of transformations at the Labratory