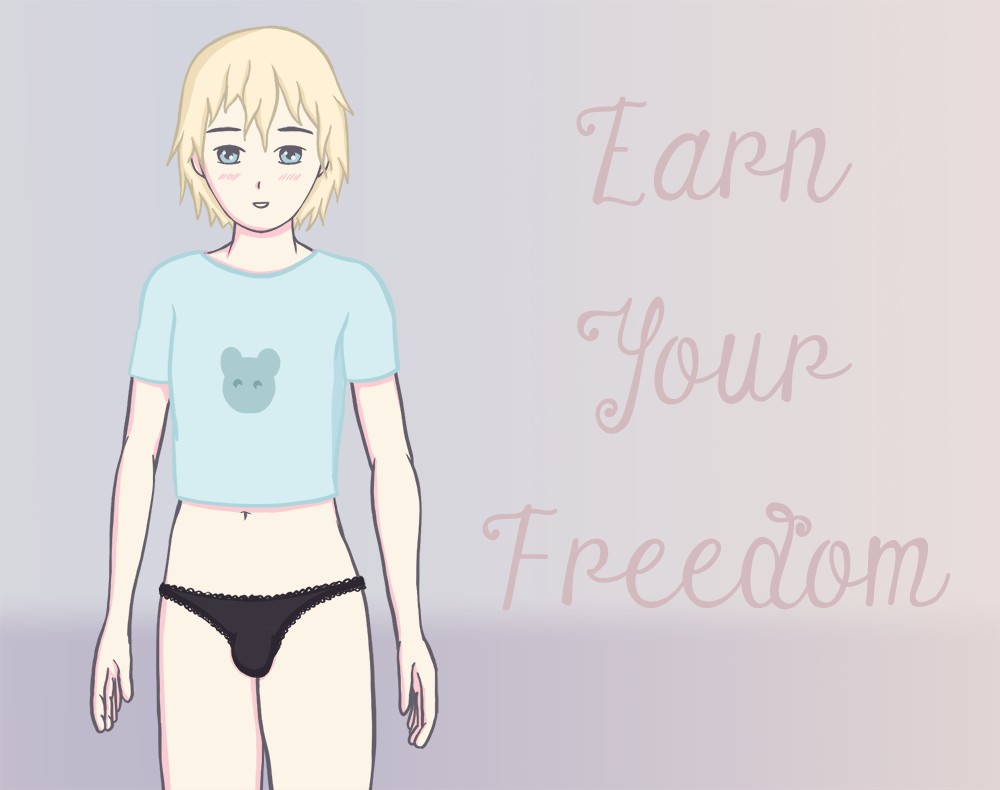 This is a game about a young guy (18yo) who is captured by some bad guys and is forced to work in a brothel. Play the game to find out what will happen to him and if he'll become an obedient little slut.
–
Developer: Sissy Dreams – Patreon | itch.io | Picarto | Discord
Censored: No
OS: Windows, Mac, Android
Language: English
Genre: 2DCG, Male Protagonist, Corruption, Female domination, Gay, Handjob, Humiliation, Interracial, Prostitution, Sissification, Slave, Trap, Gangbang, Rape, Blowjob, Shemale, Transformation, Futa, Trans, Incest, Threesome, Anal sex, Oral sex, Sex toys, Group sex, Lactation
Installation:
1. Extract and run.
v0.10b
– Fixed an issue, where you couldn't visit Victoria if you refused to go with her right away. Now there is an option to visit the porn studio if you go outside.
v0.10a
– Made the lactation injection event repeatable for those who missed it during the period when MC was without the cage.
v0.10
– Introduction to some of the paths that will lead to different endings in the future (you will be able to play through all of them and if you chose one of the paths, it won't mean that other paths will become unavailable, so no worries)
– One of the paths will lead to MC becoming a maid for a couple from v0.09
– There are some events from this path and they will include the following: MC will finally get the very first butt plug, exposure, free-use fucking, foot fetish scene & getting forced to eat own cum
– Also, MC will get introduced to a man, who might become MC's daddy/husband in the future depending on the player's actions
– Naomi is back and in this update MC is finally getting fucked by her (frotting, kissing, anal, creampie, gaping) MC will have the possibility to choose what she would like (to become an obedient sissy slut or ask Naomi to help her become a dominant shemale in the future)
– You will meet a new character who will introduce MC to the path of becoming a porn star (gang bang, double penetration scenes)
– New music soundtrack for the sex shop location created by Victoria Poison She will be creating music for the future updates of the game :3
– MC is spending some time under the Boss's table in this update getting choked by his girthy dick and his big balls
– A sex scene involving Alex, we'll finally see her pussy and MC will even get a chance to clean it up with her tongue
– MC is now able to get out of the cage for two days a week! But it will cost you a loooot to do so
– A sex scene with a random client where MC is getting fucked in a full nelson position