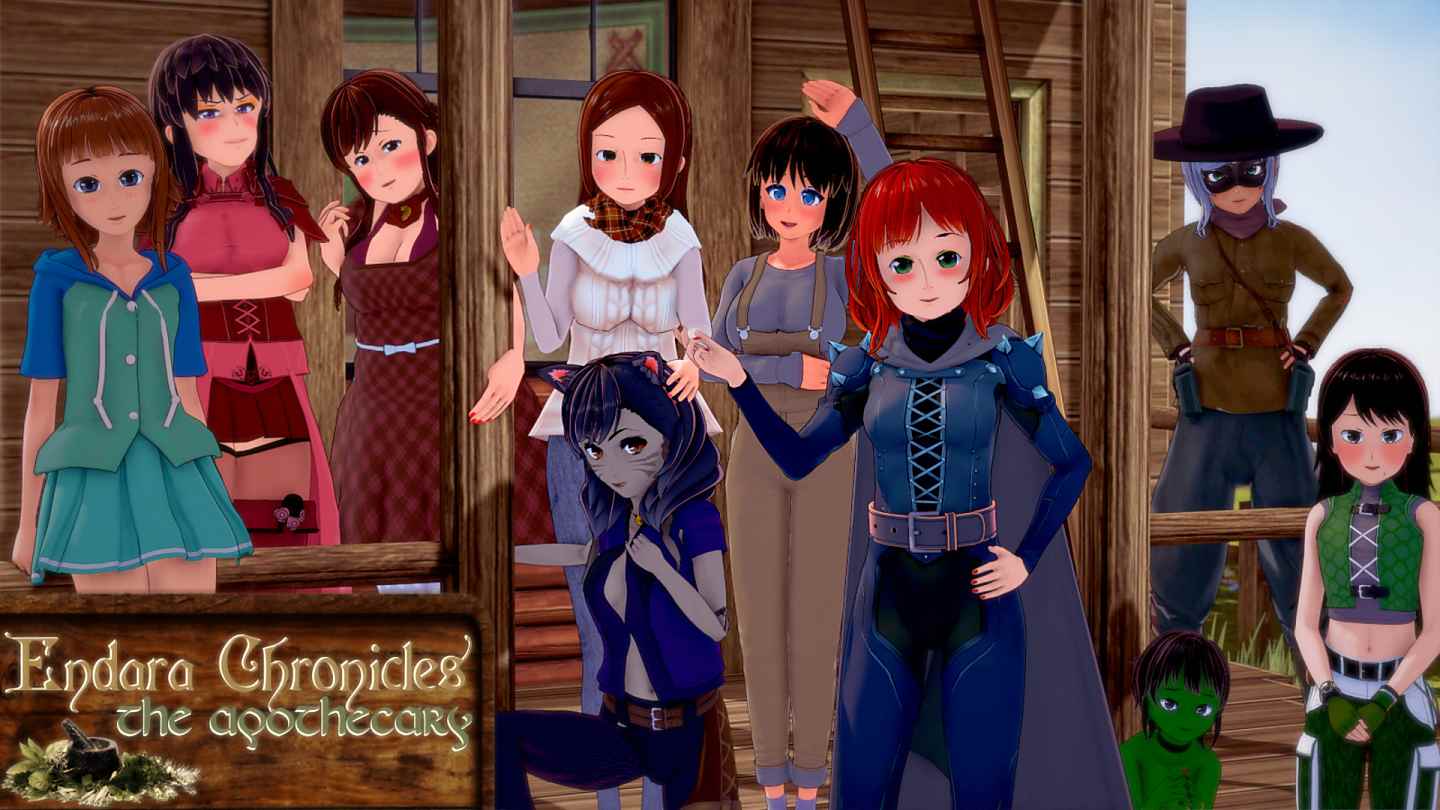 Welcome to Endara! It is a land of myth, magic, technology, and many stories. Those that inhabit these lands have adventures and tales to tell, and The Apothecary is just the first.
Taking over his aunt's apothecary shop when she "retires", the player will find himself in the beginning tale of the first book of the Endara Chronicles. While not a trained apothecary, situations arise to make even the first few days at his new home eventful, weird, and sometimes downright crazy.
This is a romantic, adult (NSFW) visual novel with sandbox-like qualities. The aim is to be a story-rich atmosphere that allows the player agency to choose those he wants to pursue romantically and sexually.
—
Developer: Soniram – Patreon | itch.io | Twitter | Discord | Subscribestar
Censored: No
OS: Windows, Mac, Linux, Android
Language: English
Genre: 3DCG, Animated, Male Protagonist, Drugs, Groping, Fantasy, Monster Girl, Romance, Ahegao, Teasing, Humping, Fingering, Exhibitionism, Voyeurism, Anal Sex, Feet, Futa, Harem, Lesbian, Vaginal Sex, Virgin, Creampie, Handjob, Oral Sex, Group Sex, Trans, Trap, Titfuck, Prostitution, Transformation
Installation:
Extract the ZIP and run.
v0.7
40 story and thread scenes, with 44 total as one scene leads to an option of four different ones.
New actions with each girl at Velvet Desires (Artesia, Gisele, Jasmine).
Over 1800 new images and 48 animations.
New items to purchase from Horace that will help wild harvesting and gardening.
A few QOL improvements including reducing harvest pause time, adding warning messages about low batteries, and clearing up hints.