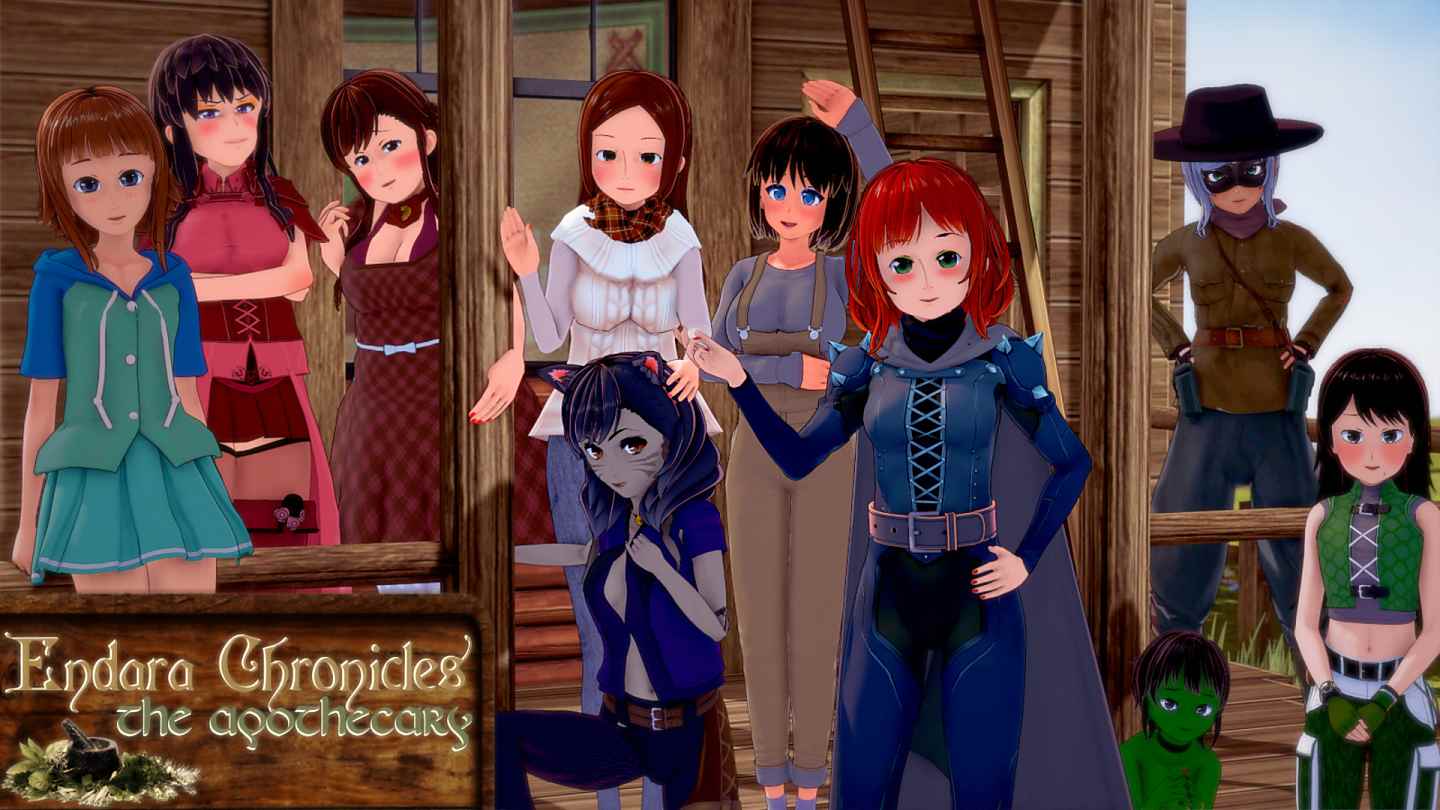 Taking over for his aunt, the main character is dropped into a story of fantasy, romance, and intrigue right from the start. Learning to become an apothecary along the road to the city of Rilea is more than just mixing stuff together and hoping it goes right. The Apothecary is a sandbox-ish story designed to have very little grind as well as give the player multiple options on what (and who) can be done. Aside from a couple of pivotal moments, nearly all content is optional.
Come join the story and learn about the chronicles… and how subtle and deep they run.
—
Developer: Soniram – Patreon | itch.io | Twitter
Censored: No
OS: Windows, Mac, Android
Language: English
Genre: story-rich, male protagonist, 3dcg, choices, animated, fantasy, anal sex, vaginal sex, oral sex, foot fetish, lesbian, futa, trans, monster girl, romance
Installation:
Extract the ZIP and run.
v0.4
** 45 new story and character scenes — totaling 103 for the entire game.
** 5 new characters (4 of which have potential "content").
** Roughly 2500 new images.
** 60 new animations.
** New journal design with more information and better organization.
** Addition of many more music tracks and sound effects for a hopefully better experience.
** Expanded story threads for the "main line".
** Began the gradual replacement of earlier images/backgrounds.
** Overhaul to the gardening system, including no limits on plots and more actions per day in
the garden. Also able to work on the garden morning, midday, and evening.
** Added more leveling advancements for trading and a couple to gardening.
** Expanded making potions into the mornings.
** Updated some previous versions backgrounds and images to look better.
** Added Help section for explanation of some stats and terms.
* Fixed a possible unending loop for players who spent silver before getting the needed supplies from Horace to allow her trade menu to open up.
… first beta build of 0.4 tops out at 1.1 GB, up from around 470 MB previously.