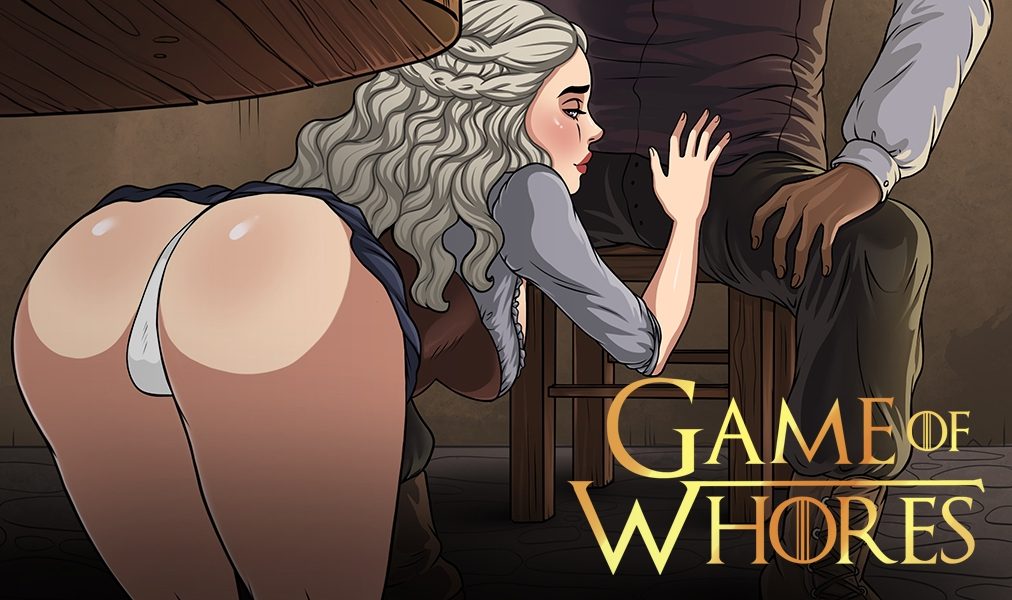 You play for the former manager of a brothel, the goal is to return to the business and at the same time to help the 3 main heroines of the game to achieve power and influence.​
Censorship: No
Developer: MANITU Games – Patreon
OS: Windows, Mac, Android
Language: English, Russian
Genre: Visual Novel, Nudity, Voyeurism, Teasing, Corruption, Female protagonist, Parody, Big tits
Instructions:
1- Extract to desired location.
2- Open "Game_of_Whores" and play the game.
v0.19
– Endless menu options in the shop were fixed
– Vote counter was updated
Added:
– 2 new quests for Rodrik
– Character sprites for Goldy and Pam, you can meet Pam during first Baelish quest, Goldy works in the baths
– 1 animated private dancing CG scene with Daenerys and Sansa
– 1 animated blowjob CG scene with Daenerys
– 1 animated handjob CG scene with Sansa
– 1 animated lickball CG scene with Daenerys
– 1 animated lickball CG scene with Sansa
– Random daily text events (4 for Daenerys and 2 for Sansa) after they finish with waitress job (stat should be enabled)
– Gallery was updated with scenes from 0.17-0.18, now gallery has total of 60 scenes