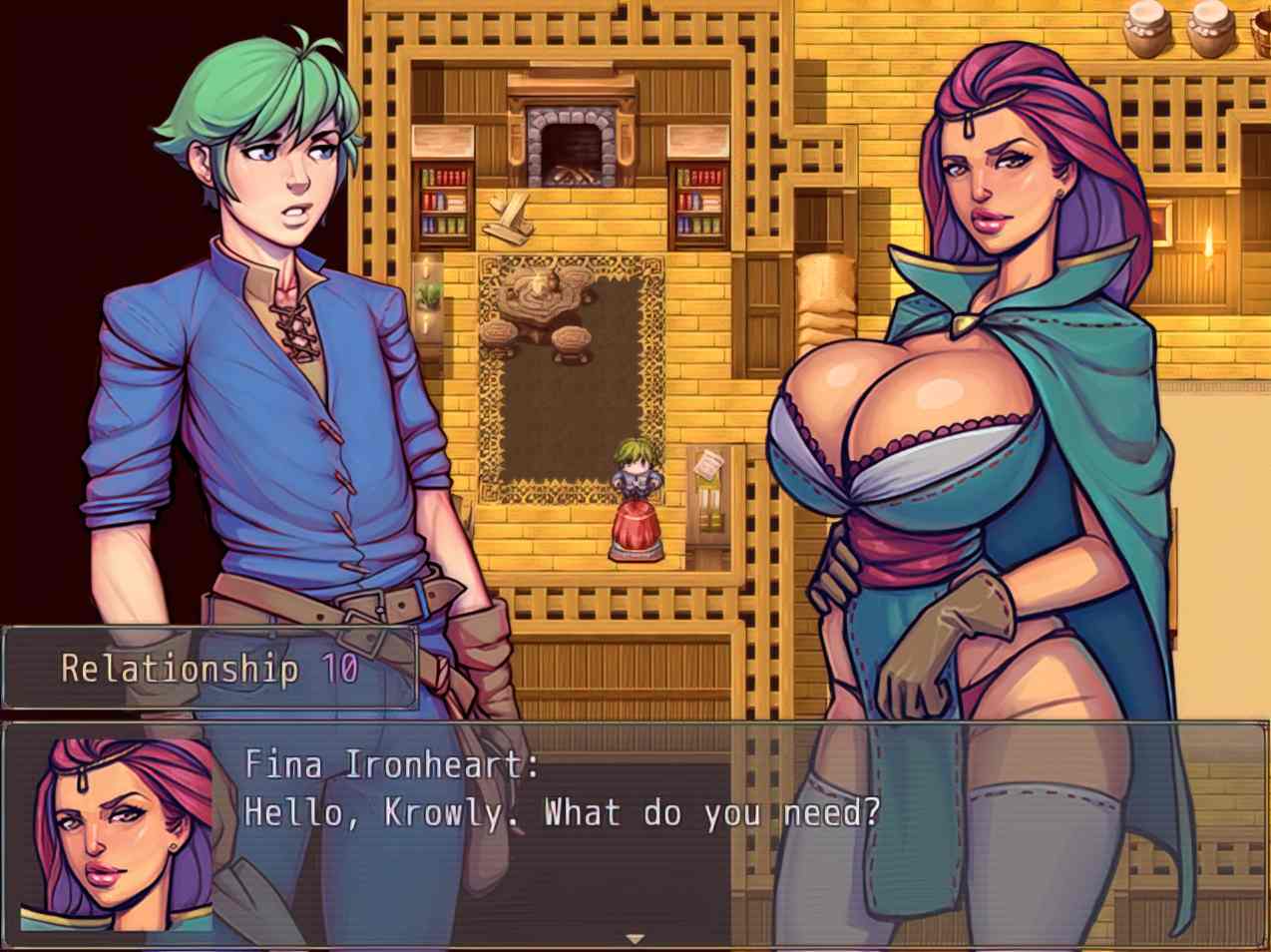 Krowly always wanted to learn magic, hunt for monster girls, and most of all, get laid. Help guide Krowley in fulfilling his dreams!
–
Developer: boobsgames – Patreon | Tumblr | Gumroad | Twitter | Itch.io | Subscribestar | Boosty
Censorship: No
OS: Windows
Language: English, Russian
Genre: 2DCG, 2D game, Male protagonist, Fantasy, Monster, Monster girl, Adventure, Combat, Turn based combat, Futa/trans, Big tits, Big ass, Anal sex, Gay, Incest, Masturbation, Oral sex, Religion (Nun), Titfuck, Vaginal sex, Transformation, MILF, Voyeurism, Group sex, Ahegao, Incest, Lactation, DILF, Handjob, Multiple penetration, Ntr, Rape, Sandbox, Sex toys, Spanking, Tentacles, Twins, Animated
Installation:
1- Extract to desired location.
2- Click on "Game.exe" to start playing.
Additional Info:
Press F5 to toggle full screen.
Press F6 to change window size.
Press W to show/hide Krowly's picture.
Gay content can be turned off at the beginning of the game
v0.401
This update is focused on new illustrations and scenes.
New scenes:
Threesome with Jenna and Eric. You can join them when they are having sex at night. Requires 50+ relationship points with both of them
Astra and Jill sunbathing at Tuesday morning near Ironheart mansion. Astra has unique illustration, Jill will get one in the future.
Maruna titfuck. After you helped her tribe you can join Maruna when she is bathing in her pool (Monday, Wednesday and Friday evening)
Meril oral. After event with Agatha, and after restoring the Magic Eye (in the lab) at the enter of the lab an event will trigger, that will unlock the new scene with Meril (and more stuff in the future)
Updated scenes:
Flower girl titfuck. Replaced illustrations
Jaina rimjob. Added illustrations
New pictures:
Flower girl titfuck. 2 variants
Jaina rimjob. 2 variants
Maruna titfuck. 2 variants
Threesome with Jenna and Eric. A lot of variants
New battle background for one of the ruins' type
Astra sunbathing
Jill naked
Meril oral. 2 variants
Small things:
Added translucent effect to the ingame menus
Fixes:
A fix of the sleeping script
Multiple other fixes