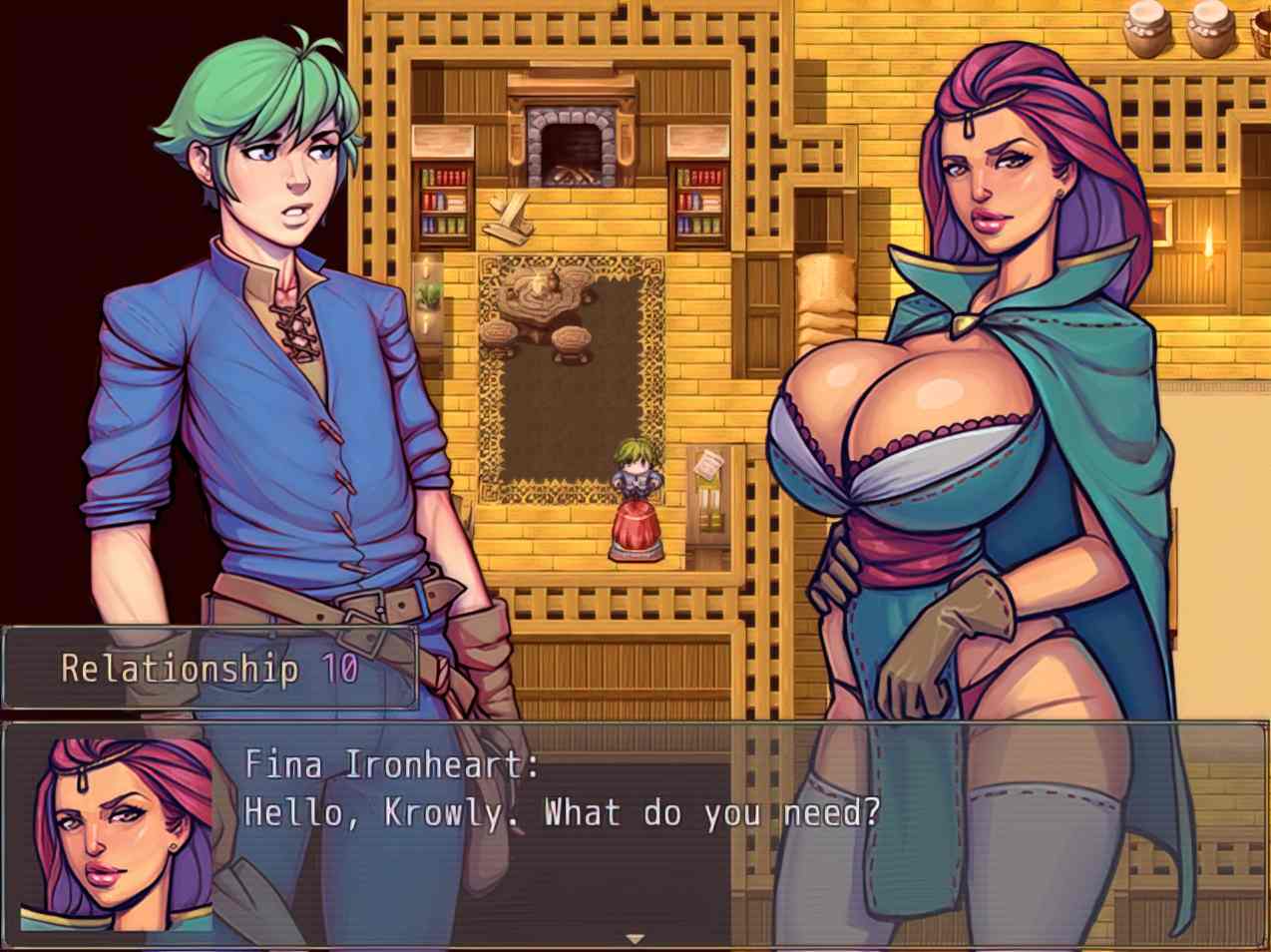 Krowly always wanted to learn magic, hunt for monster girls, and most of all, get laid. Help guide Krowley in fulfilling his dreams!
–
Developer: boobsgames – Patreon | Tumblr | Gumroad | Twitter | Itch.io | Subscribestar | Boosty
Censorship: No
OS: Windows
Language: English, Russian
Genre: 2DCG, 2D game, Male protagonist, Fantasy, Monster, Monster girl, Adventure, Combat, Turn based combat, Futa/trans, Big tits, Big ass, Anal sex, Gay, Incest, Masturbation, Oral sex, Religion (Nun), Titfuck, Vaginal sex, Transformation, MILF, Voyeurism, Group sex, Ahegao, Incest, Lactation, DILF, Handjob, Multiple penetration, Ntr, Rape, Sandbox, Sex toys, Spanking, Tentacles, Twins, Animated
Installation:
1- Extract to desired location.
2- Click on "Game.exe" to start playing.
Additional Info:
Press F5 to toggle full screen.
Press F6 to change window size.
Press W to show/hide Krowly's picture.
Gay content can be turned off at the beginning of the game
v0.420
What is new:
New quest. Talk to Great Paladin using "chat" option after the quest "Nun's work" is complete. You don't need to finish the quest "Wonders of nipplefucking" to start this quest, but it's need to finish it to complete the new quest. Some of the new scenes can be seen during the quest, so I recommend starting checking out the update from the quest 🙂
New scenes:
Fourboobed elf vaginal/anal scene. Can be unlocked during new quest, and later triggered by talking with her
Double titfuck with Astra and Alice. Talk to them in Fina's mansion at Thursday morning if there is no rain. You need 30+ with Astra and the vaginal scene with Alice should be triggered at least once to trigger this titfuck scene
Fairyjob scene. Old scene with fairies got new illustrations, and the old illustrations got new more matching text part. So it's new scene, but I switched the illustrations between new and old one, so they will match better. Loose to fairies to check out new illustrations and win to see new text for the titfuck scene.
A scene with battle nun and an orc at Saturday night near the monastery. Without an illustration for now.
Updated Scenes:
Scene were Eric is fapping got an illustration
Scene with Pregnant Snake girl got variant without Eric.
New pictures:
Fourboobed elf scene. 8 variants
Double titfuck scene with Astra and Alice. 2 variants
Fairyjob scene. 2 variants
Eric's fapping illustrations. Made from existing ones. A lot of variants.
Updated pictures:
Conda's butt illustration