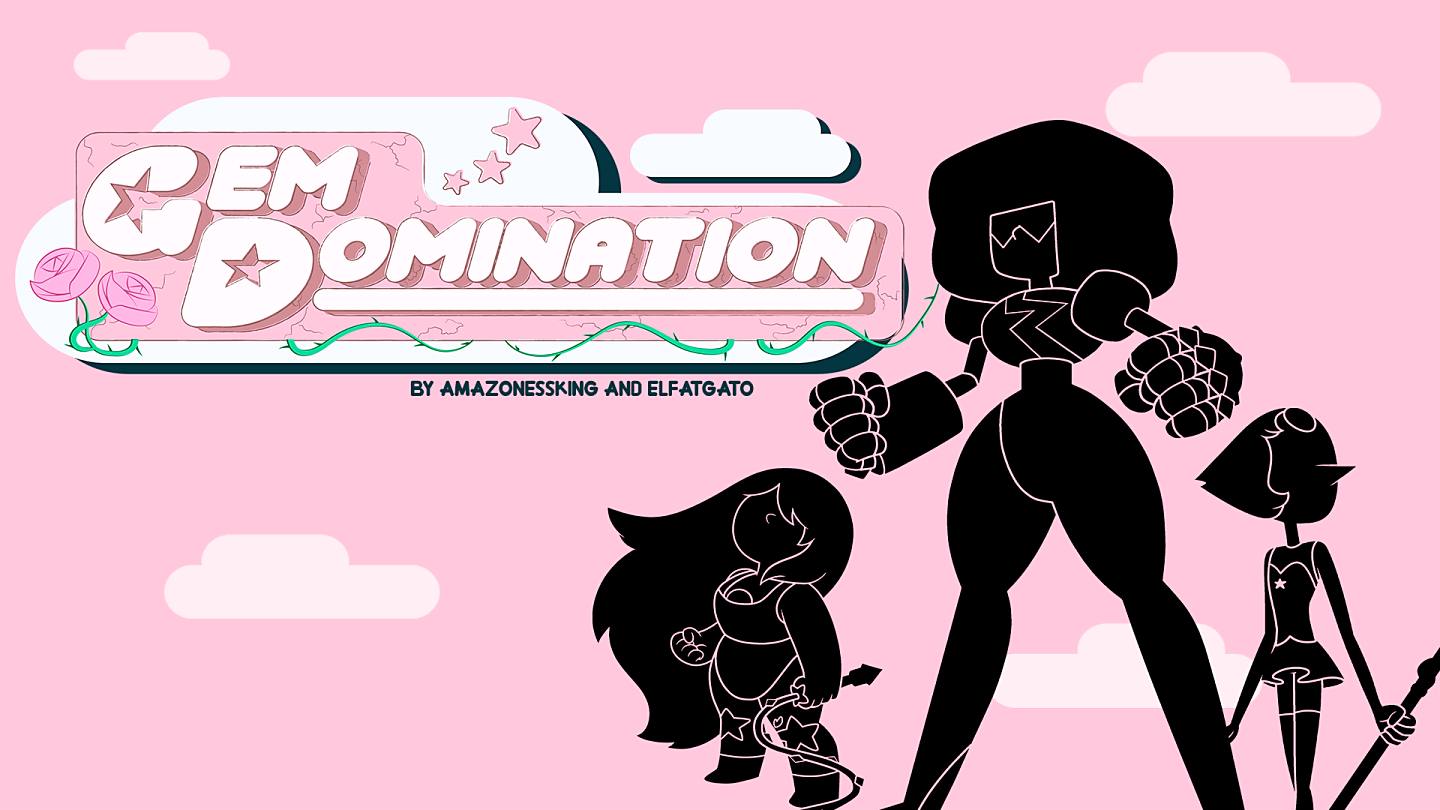 As time goes by, Steven realizes the future isn't what he'd have liked it to be. After traveling around the world, he finds two mysterious gems who promise him another chance, alongside a new mysterious gem power never heard of before. It is up to Steven to decide what to do with his power and rewrite his own story, for better or worse.​
-|
Developer: ElFatGato – Pixiv | Patreon | SubscribeStar | Itch.Io
AmazonessKing – Discord | Patreon | SubscribeStar
Censored: No
OS: Windows, Mac, Android
Language: English
Genre: Male Protagonist, 2DCG, Trainer Game, Dating Sim, Multiple Routes, Oral Sex, Teasing, Male Domination, Exhibitionism, Public Sex, Corruption, Harem, Big Ass, Parody
v0.3
General:

1 New Scene
Bathtub Event
2 new areas
Reworked Inventory System
Work System

Scenes:

1 new scene for Sadie
Bathtub Event

9 Possible characters available

Areas:

Steven's Bathroom
Big Donut's Backroom

Inventory system:

Not perceivable change, but codewise, replaced old, obsolete code.
Now items you buy can be used to improve your domination over gems and some Townies (only Crystal Gems and Sadie for now).
Some items you buy will be added to your Quest Inventory, such as clothes.

Work System:

Extra way to earn money on top of gem missions. Once per day, it will be expanded later on. For now, it only applies to Greg.
v0.3.1
Bug fixes:

Chillgirl's bug where you could not buy her things
You can now have sex with Amethyst in her room
v0.3.2
Bug fixes:

Fixed progress bug with amethyst, where, if you had 5 domination points, the wrong scene plays, locking you out of progress (she stays in her room, making going to the big donut impossible)
Fixed game-breaking bug where you can't enter the shops (this is due to renpy's update)