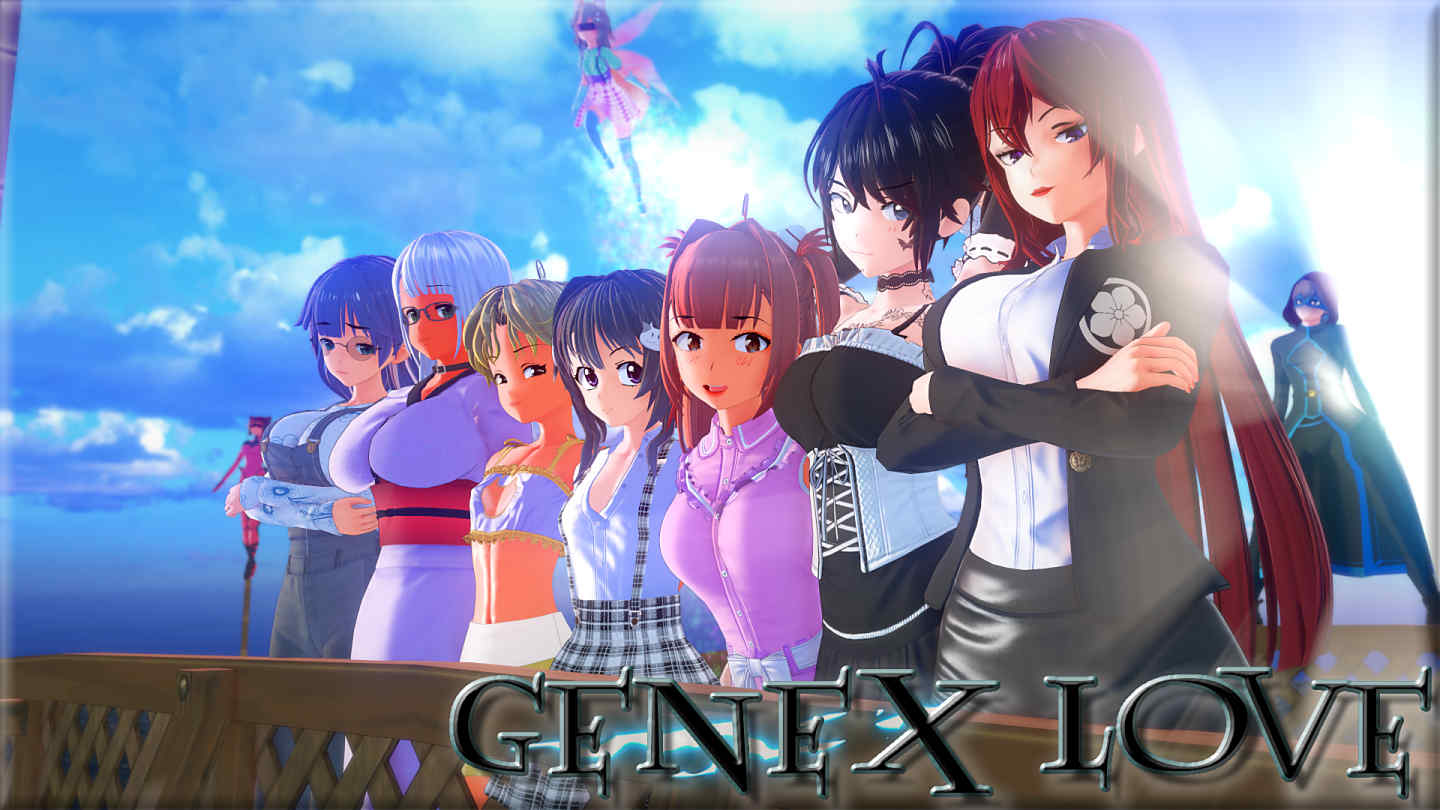 In a world full of "gifted" people, you are a young boy who's life dream was to become a Hero…
Sadly, you don't have any ability. But everything will change when your "Genex" shows up!.
Embark in this journey of "Becoming a Hero" (Or maybe an Antihero?)
while at the same time discovering more about your "ability" , dating beautiful girls, surviving the school, and who knows…
Maybe more.
—
Developer: Reboot Love – Patreon | Discord
Censored: No
OS: Windows, Linux, Mac, Android
Language: English
Genre: 3dcg, Adventure, Animated, Big Ass, Big Tits, Creampie, Graphic Violence, Handjob, Incest, Male Protagonist, Mobile Game, Monster, Monster Girl, Multiple Penetration, Oral Sex, Sandbox, School Setting, Superpowers, Turn Based, Combat, Vaginal Sex, Voiced, Group sex, Blackmail, Forced, Rape, Public sex, Male Domination, Female Domination
About non vanilla genres:
– bad NTR: Nope, never, no Love Interest will ever fall for other guy or cheat you.
– Group sex: Player choice (Player can choose at the moment of sex, or just disable it for good at the settings). MC will have a way to do group sex with no other males.
– Blackmail/Forced/Rape sex: Player will have the choice to do some "soft" versions of it. Also, things like that may happen to girls in the game, which of course can be stopped by you or someone else, or happen if you choose to. You can disable this at the settings too to never encounter it.)
– Girls raping/forcing MC: May happen a few times, once again, you can disable it at the settings to never encounter that. If enabled, MC will have the means to stop it when it happens.
– Exposing/Public sex: Player choice to enable/disable, if enabled, player will decided if it ultimately happens or not at the very moment."
– Male Domination: Player choice at the very beginning (enabled or disabled). If Female domiation on, it will turn the tables on the girls that may try to dominate you at the first chance.
– Female Domination: Player choice at the very beginning (enabled or disabled). see Male domination for more info.
v0.3.0
GAMEPLAY
– Fixed Hanah study event (good and evil choices)
– Fixed Ayane event (good and evil choices)
– Fear Branch begins. (MC will have from time to time the option to inflict fear on the girls to get something extra, this is not "bad" but will go hand by hand with the evil route. Yet again, you can have some fear choices, and still go for the true love route for the girl).
BUGS FIXED I fixed some, but I forgot to take note.
MISC – Added Lynx Replays Update contains: Images: +1700 Animations: +30 Sexy moments: 11/13 Perv Moments (Moments that could be tagged as sexy or sexual depending your taste): 4/6 Sexual Moments (Moments with some sort of orgasm or sexual act): 3/5 Average gameplay length: 2hs Game Overall: Game estimated length: +8hs (+85.000 words + 5500 images + 75 animations)