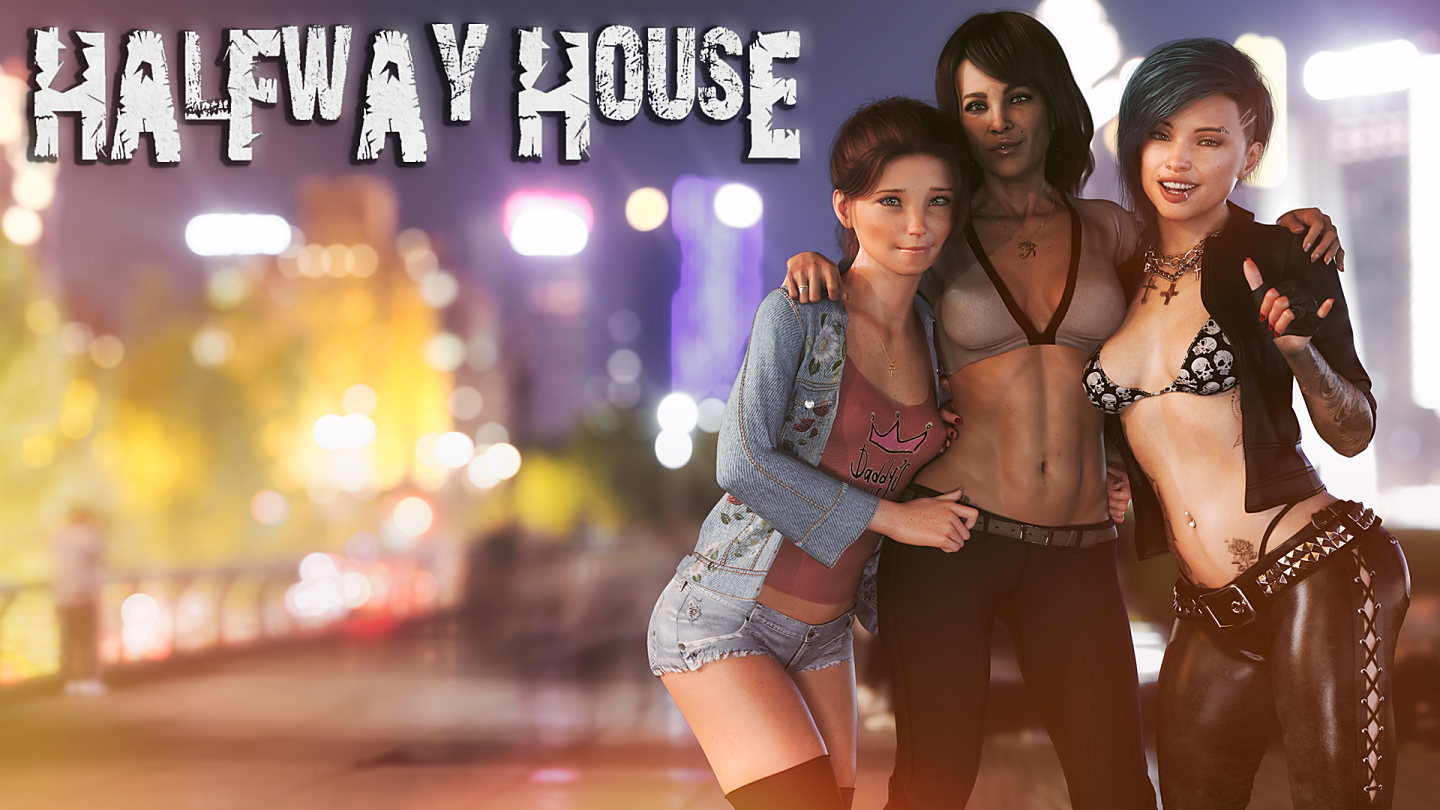 You're a nineteen year old dude who just spent four years in juvenile detention. Today's the day of your release. But you're still under a six month probation period, so you can't do whatever the heck you want just yet. You get assigned to a halfway house way out in the boonies to learn a thing or two about being an adult. After all your were just fifteen years old when they put you away. And in juvie, they don't exactly teach you anything about dealing with the outside world.​
Developer: Az – Patreon | Itch.io
Censored: No
OS: Windows, Mac, Linux, Android
Language: English
Genre: 3DCG, Male protagonist, MILF, Voyeurism, Masturbation, Oral sex, Female domination, Big tits, Graphic violence, Groping, Sexual harassment, Mobile game, Fan Service, Facial
Installation:
Extract and run.
Episode 10
New:
.Added EP10
.1544 renders
.Added new SFX to intimate scenes
.Added more SFX
.Retrofitted new SFX to previous episodes
.Added save prompt to the end of each episodes
.Slight retcon to Sam's dialogue in EP1 concerning the origins of the main dining room
.Minor rewrite/rephrasing of some dialogue lines in previous episodes
.Updated to Renpy 8.0.3 (Android version now works on Android 11 and higher)
Fixes:
.Cleared long standing open call stack
.Fixed EP6 catfight scene replay unlock flag being erronously triggered
.Fixed overlay stuck on screen issues in EP7 and EP9
.Fixed broken timing on Emily's EP9 alley CP path animation
.Fixed multiple typos and missing punctuation in previous episodes