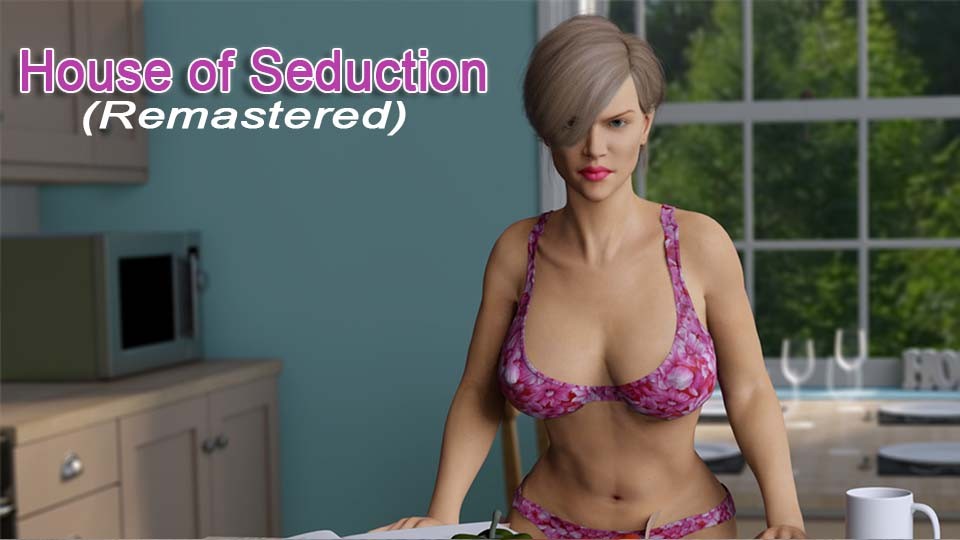 Hi. My name is MC, (Choose your own name) and welcome to my story. I spent the last five years pretty much wasting my life away. Then one day Elaine announced she was selling the house, our home for over twenty years. That was one hell of a wake up call. Not only is it a valuable property, but it has a lot of sentimental value, too. It was designed and built by Elaine's late husband, his first major project. I just couldn't let that happen. For the first time in my life I had to man up.
So I came up with a brilliant plan to save the house. Living in a town with a large University, and with loads of students crying out for decent accommodations, it was a no-brainer in the end: rent out the spare rooms. All I had to do was to convince Elaine, and life could go back to the way it was for me.
She agreed, but unfortunately, the implementation of this plan came with conditions which would end my easy going lifestyle, I had to get a job and start paying my way. She also warned me that if I misbehaved with the new tenants, she would turf me out. Yeah, I know. Harsh, right? So here we are. Today is the day the students move in. What happens from now on? That's what this story is about. It should be interesting times.
Developer: Horny Hydra Games – Patreon
Censorship: No
OS: Windows, Linux, Android
Language: English
Genre: 3DCG, Male protagonist, Handjob, Vaginal Sex, Incest, Milf, Voyeurism
Installation:
1- Extract to desired location.
2- Click on "House of Seduction.exe" to start playing.
Incest Patch:
"Apply patch after starting new game or after loading game"
Open Console – Shift+O
Type _ $elaine = "Mom" (use quotes)