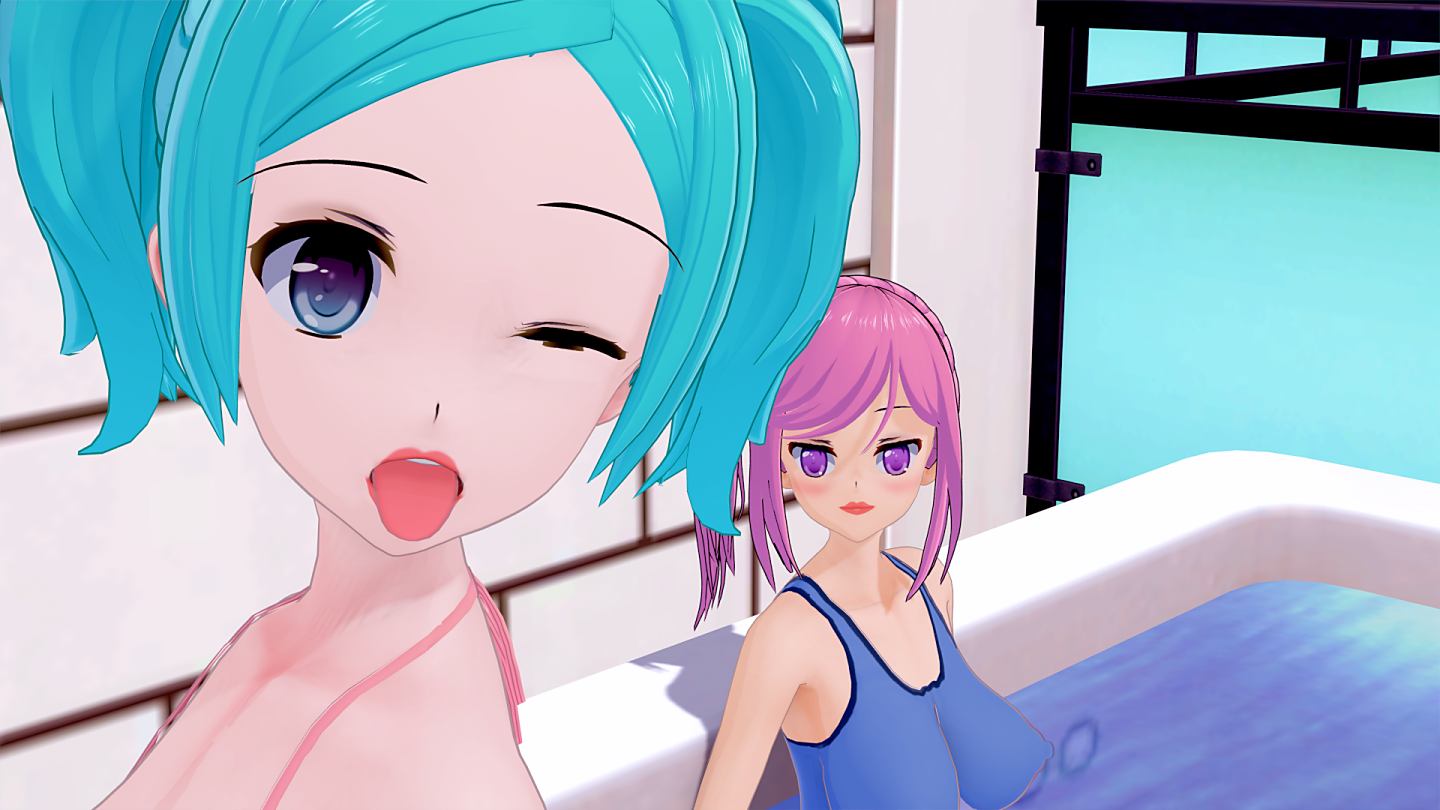 The son (you) came back from arduous training in the mountains to better his body, discipline and determination. After three years, you moved back to your family in a small town. You work from home as a programmer and live together with your mother and her two home-schooled innocent daughters. Everyday is a different day and you will get to know more about your seemingly innocent family!​
Developer: Sushi Games – Patreon
Censored: No
OS: Windows, Mac, Linux, Android
Language: English
Genre: 3DCG, Animated, Big tits, Male protagonist, Milf, Incest, Groping, Corruption, Romance, Humor, Handjob, Harem, Mobile game, Oral sex, Exhibitionism, Male domination, Romance, Stripping, Teasing, Virgin
Installation:
1- Extract to desired location.
2- Click on "Innocent.exe" to start playing.
v0.2.1 – Final
Many have not been able to see the previous content including Hitomi's story-progression. With this update, you will!
Progress screen (event tracker) + hints, per event, per stage for all characters;

All characters have a description, depending on story progression this adapts (Hitomi).

Story progression works and you will be guided on how to do it;
GUI revamp for the boutique store (in MC's laptop);
Smartphone GUI + text revamped for events;
Event completion only added for Hitomi as only she has a story progression available (for the other ladies it is left out as you can't progress them yet);
Pop-up notifications;
GUI revamp for the UI, most of the game is animated, just like a computer/smartphone in real life;
All known bugs fixed, both technical and in-game events;
Compressed but with full quality – 1.3GB ->188MB.
New save recommended! Older saves might cause errors!
v0.2 Beta + bugfix 3
Added detailed hints to how to progress to the new content;

For the detailed hint : Phone -> Notes

1 script error;
v0.2 Beta + bugfix 2
Fixed two fatal script errors.
v0.2 Beta
Finally…the long awaited story progression happens! Hitomi is taking the lead!
Prologue:
Ever since John got back home, he has been helping Hitomi one way or another. Be it mental support by just being there or helping financially. Hitomi feels like John is now someone she can depend on, someone that can help her shoulder her responsibilities.
Hitomi is a strong woman and John, well…he seems a bit unpredictable at times but even so he has been a tremendous help to her. That got her thinking, thinking about their days ahead leading her to enter John's bedroom….
10 events with Hitomi;
283 renders;
14 old renders (hovering characters) fixed;
2 animations;
Many older renders turned into animations (24);
Nearly all of the dialogue has been corrected/re-written (from first release till 0.2);

The ladies can react differently after MC's first interaction with them (it should feel more human-like now);

Relationship- and name-changer added;
New, simplified stats-screen accessible through the phone;
Send messages to Hitomi from the phone (new renders after story-progression);
Total animations: 43.
Total renders: 1266.
*Uploadhaven stopped working for me thus that is mirrored to both Anonfile and MediaFire.
**All my releases are compressed (-50% file size) while retaining 100% quality (lossless, JPEG/MP4->Webp/Webm). The Android release is compressed to -86% file size with 80% quality.