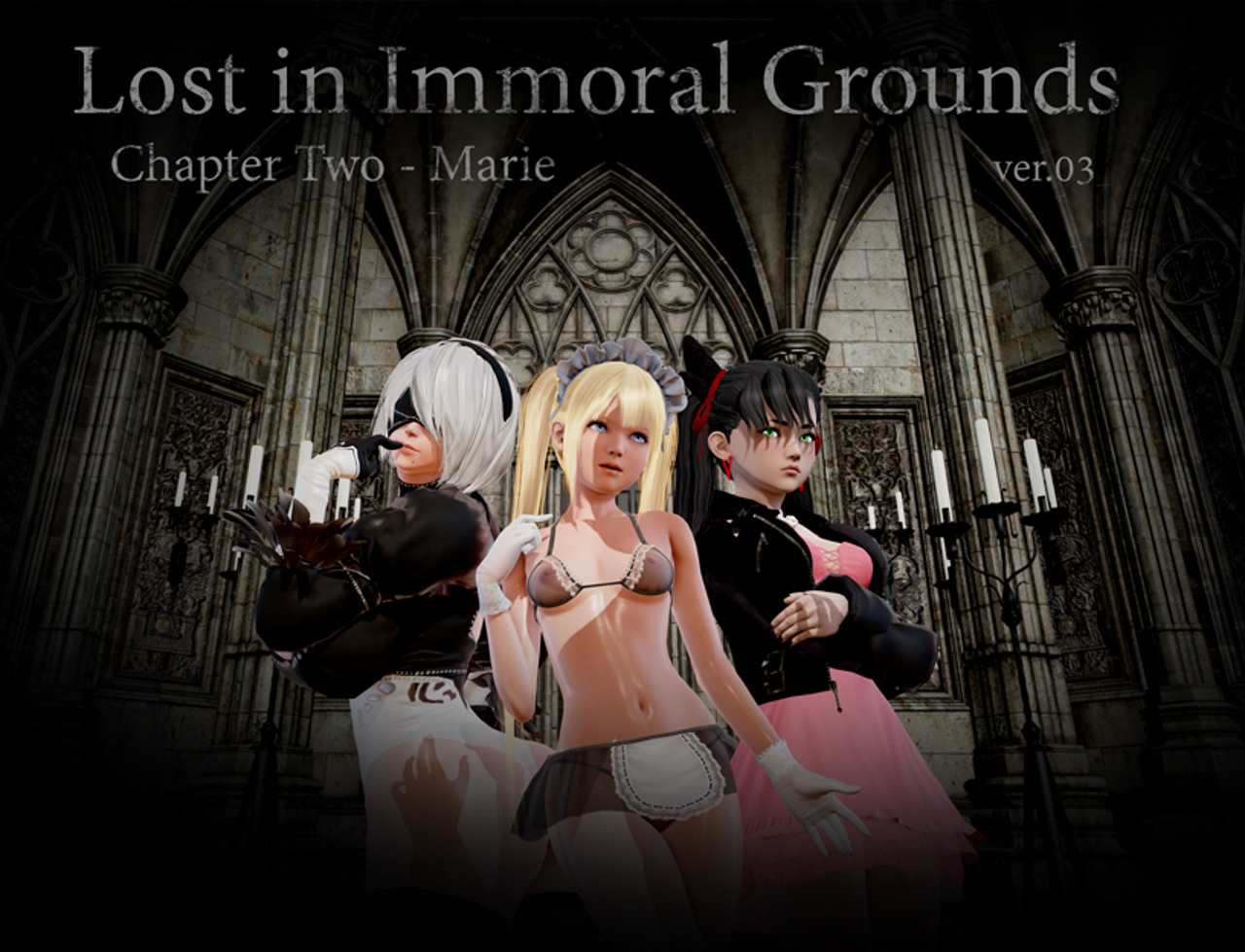 Chapter 1
You control Honoka (from Dead or Alive) as she wakes up in a mysterious place, an immense residence full of dangers in every corner. Soon enough it is made clear that most of the strange beings in this place seek our hero to sate their dark desires.. Help her find an escape while avoiding (or not) the various monsters and traps located in the mansion! Find iconic fan service characters to serve as allies to help in the journey, increase your relationship with them to unlock special scenes.
Lost in Immoral Grounds is made on the Rpg Maker MV engine using 3DCGs made on Honey Select. Solve puzzles, defeat enemies with special combat skills, find clothes for the characters to wear and engage with the friendly NPCs to further the story while viewing many erotic scenes (currently there are over 60 scenes !).​
Chapter 2
Continuing from the first chapter, help Marie find her lost friend, and study with the hidden erotic knowledge found in this strange realm ways to escape the nightmare !
Developer: Aikawa Aiko – Patreon
Censored: No
OS: Windows
Language: English
Genre: Adventure, Puzzle, RPG, Turn Based, Monster Sex
Installation:
Extract and run