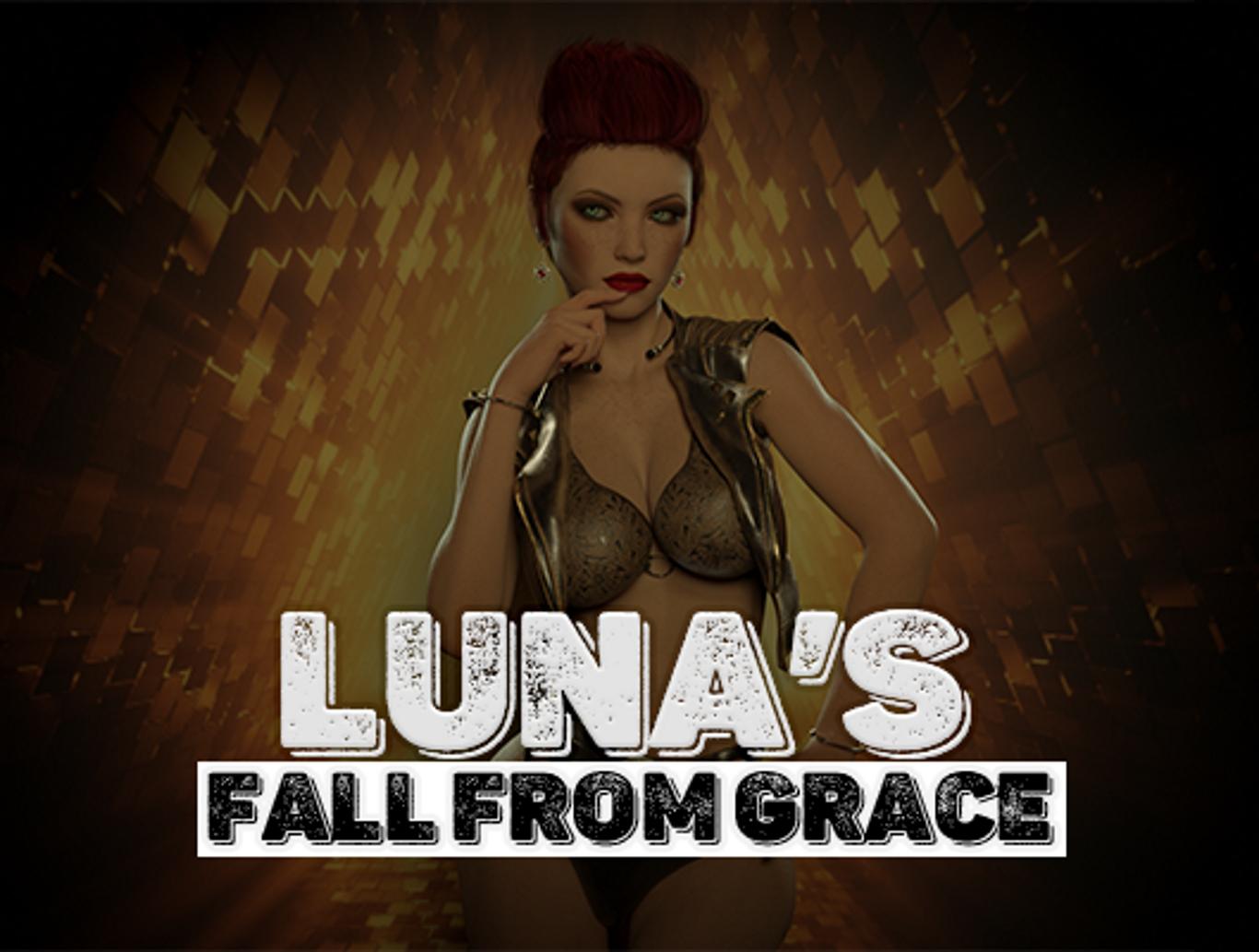 The visual novel is set in a dystopian alternate reality in which most nations are ruled by unelected bureaucrats while the government's political power is extremely limited. In particular, the game takes place in Santa Rita, a city suffocated by corruption and ruled by the mob.
You play as Luna, a young woman with a murky past whose life is turned upside down when her father dies and she discovers her old man was engaged in some very shady business. Even worse, Luna finds out that her father has made a lot of enemies over the years. Those people seem to hold a deep grudge against her father…and against his family in general. They want payback. They want blood. Her blood.
Aided by the mysterious Mr. Cavalcanti, a friend of her father, Luna leaves Santa Rita, her hometown – she flees her home to save her life.
That happened three years ago. Since then Luna has been hiding in plain sight, trying to elude her father's old enemies while she attempts to rebuild her life. She has succeeded so far, but not without paying a price.
The old Luna liked being the center of attention, but the new Luna is forced to lay low. She has to lie, pretend to be someone else but as the lies keep piling up, she starts losing her sense of self. Moreover, despite everything that happened, she misses home. Which is why when Mr. Cavalcanti gives her the green light to return, Luna readily accepts.
Problem is the danger is far from over. It has just begun.
-|
Developer: Frozen Synapse – Patreon
Censored: No
OS: Windows, Mac, Android
Language: English
Genre: 3dcg, bdsm, big ass, big tits, blackmail, corruption, female domination, female protagonist, graphic violence, groping, group sex, handjob, lesbian, male domination, oral sex, prostitution, romance, vaginal sex, voyeurism
Installation:
1. Extract and run.
v0.22
400 + full scenes , 150 + partial scenes
Added hide text/dialog box (Android)
1 sex scene (Hero route: sacrifice, handjob, submissive route: sex scene)
1 sex scene (submissive route)
Exhibitionism/public exposure scene. All routes. The scene will be slightly different depending on Luna's stats. *Only if Luna accepted Dark Luna's help during the auction/showcase)
No sex scenes for the badass route, but if Luna plays her cards well here, she may be able to dominate/take revenge on an old "friend" in the next update.
N.B The game folder/subfolder's name says 0.21 (instead of 0.22). Pay no attention to it. I just forgot to change the name, and it would have been a pain to reupload it again.
WARNING:
Read at your own risk.
Office/computer room scene
You can ask for Nancy's help, but….
1) She will help Luna for free only if she saved her from Nash. (Christmas dinner)
Even in that case, keep in mind if Luna is a hero, she will regret using Nancy like that(state of mind will increase). If Luna pays her, this can be avoided.
2) If Luna didn't save her, Nancy will help her only if Luna pays her(Luna must have enough money to do that)
If Luna chooses to seduce Mr. Jeffreys…(hero)
If she fails the attribute check but decides to "do it anyway", she will regret it(state of mind will increase).
If the attribute check is a success, she will stay in control. (the scene will be different.)
In alternative, Luna can relinquish control to Dark Luna.
Exhibitionism/public exposure scene.
The scene will be slightly different depending on Luna's stats. If Luna is a badass the scene will be quite different.
Pact with the Sons
If Luna decided to "string" Ogre along, she will get more advantageous conditions.
Santana
Drinking leads to sex.