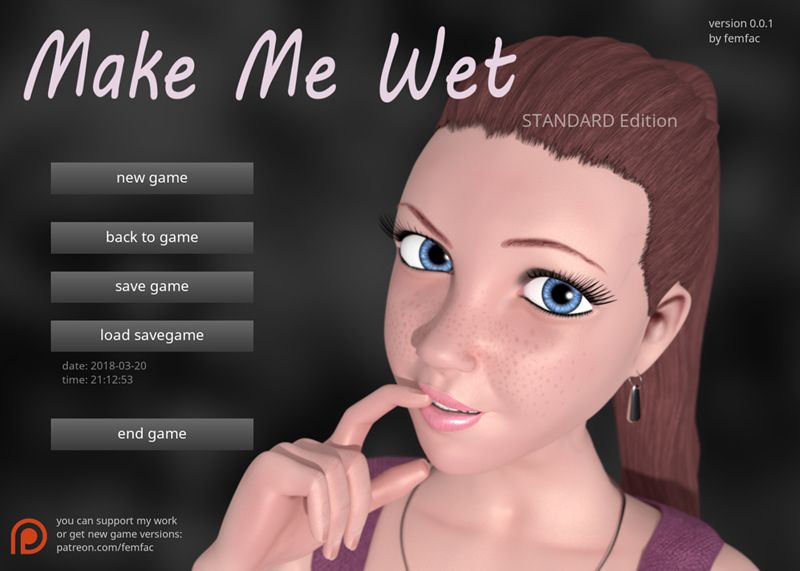 In "Make Me Wet" you can move along a storyline and at the same time move and act freely within the game world.
The characters have individual likings and attributes which are set dynamically every time you start a new game. This will make every playthrough a little bit different.
You can find out these things by doing dialogs, reading their diaries or by checking out their online profile – more things will surely follow.
I'm using sounds in this game which in my opinion is one of the most underrated elements in most games with adult content.
At the start of the game you move into an apartment that you are sharing with your roommate "Rebecca". The aim of the game is to develop a relationship to her, win her trust and make her lust rise – with all the consequences…
You can raise her lust by touching her body in different situations and raise the relation to her by doing things or saying the right words. To make this easier you can find out what she likes by browsing the net for her online profile or hacking her computer to read her diary.
Developer/Publisher: femfac
Censorship: No
OS: Windows, Mac
Language: English
Genre: 3D Game, Female Protagonist, Simulator, Masturbation, Groping
Installation:
1- Extract to desired location.
2- Click on "MakeMeWet.exe" to start playing.