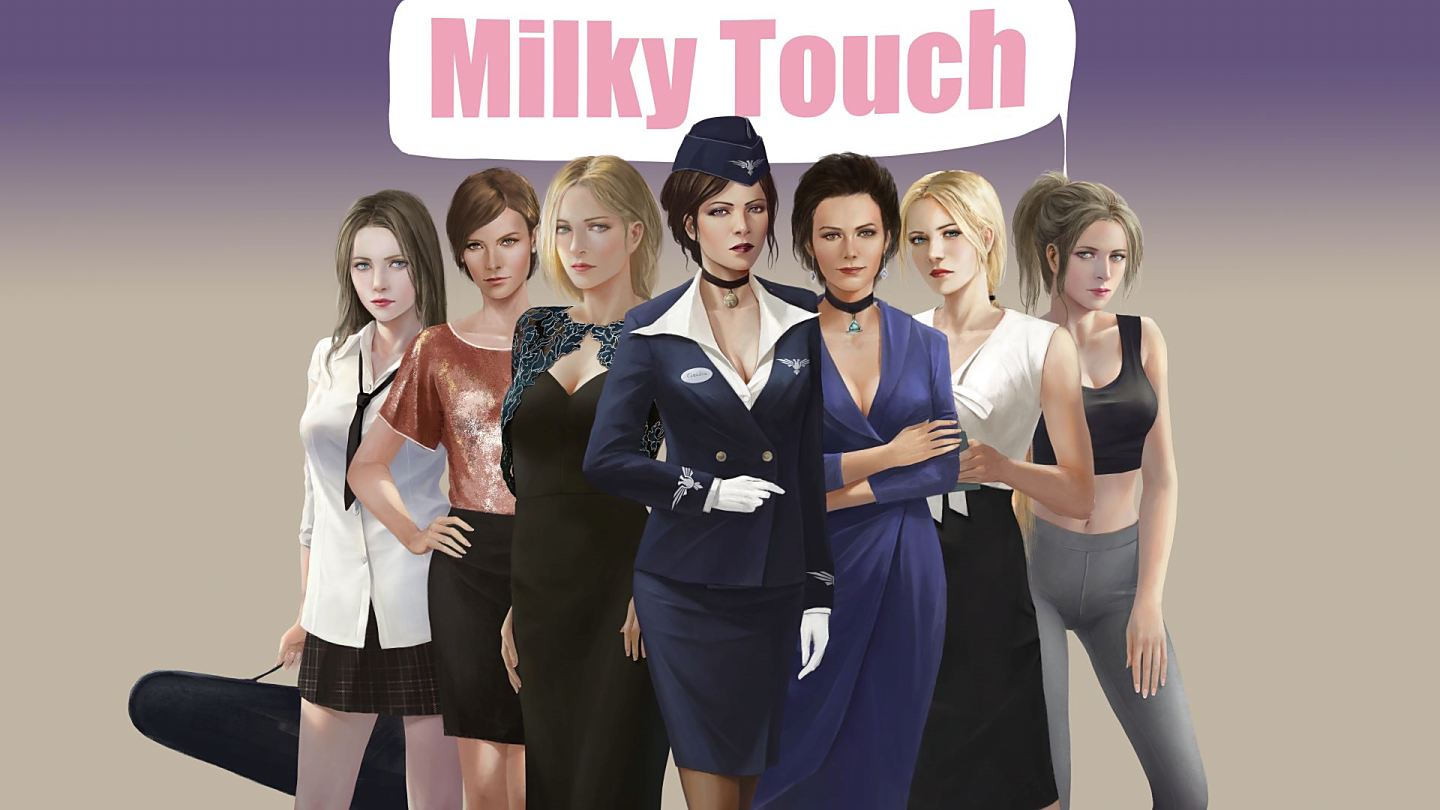 Welcome to Milky Town. Yesterday, you were just another young man about to start your first day at a private university. Today however, everything is about to change. Your future during this new school year will be embroiled in sneaky plots and surprising twists around both the university and the town itself. Fortunately, just about all of these events will include a number of bodacious women that you'll have a chance to 'work closely' during your adventure.​
Developer: Studio Kuma – Patreon | Discord
Censored: No
OS: Windows, Mac, Android
Language: English
Genre: 2DCG, Male protagonist, Milf, School setting, Masturbation, Incest, Footjob, Voyeurism, Mobile game
Old Title: Milky Town
Installation:
1. Extract and run.
Character relationships can be switched from the Relationship menu settings.
This feature may not work with old saves.

Ch. 16 Alpha
I have a big announcement to make in a few days and I think you guys will be excited.
One thing that has been concerning is that our artist has been mildly sick for a while, nothing major, just coughs and generally feeling unwell and we are hoping that it is just seasonal flu.
The artist hasn't took any break and kept working on Chapter 16, but if any severe symptoms starts to develop, they'll need to take a few days off to rest, and also get tested.
besides that, here's a quick guide for this update:
Scene #1 – Riley – As long as you triggered previous Yoga Scenes, This scene will be automatically triggered.
Scene #2 – Katelyn – This scene is really hot but kinda hard to get.
1. You'll need to Plant the camera in Karen's office Again in Day 7 (Which means you'll not be able to trigger Riley's Violin Practice Scene)
2. You'll need to trigger Katelyn Wet Kiss scene
3. Select "Check the cam" when you snuck back into Karen's Office in Day 13
4. The Scene should be automatically triggered in Day 16
Android: ETA 12 hours
P.S. Riley's Voices will be added shortly.