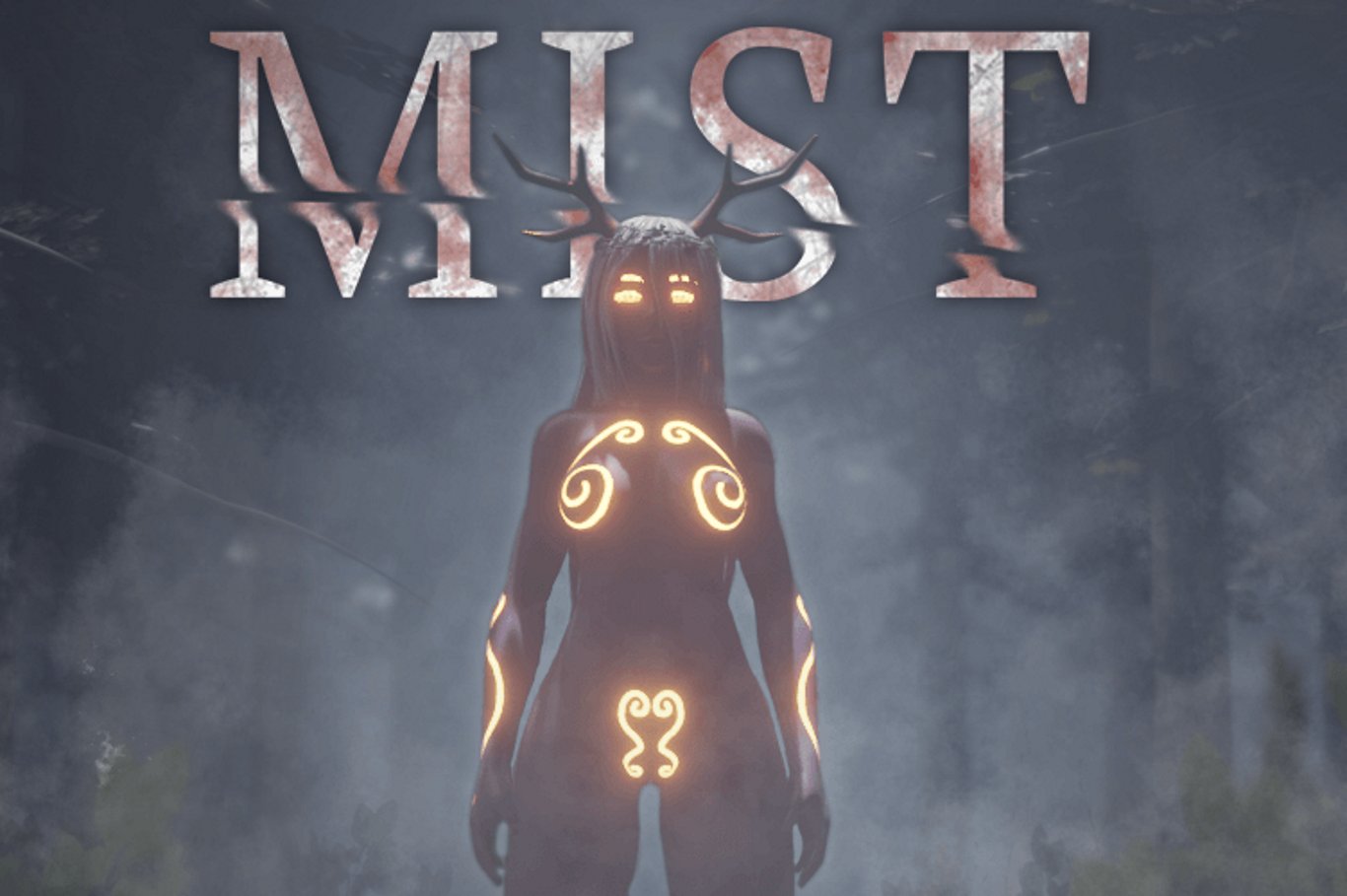 You want nothing more than to relax at your late grandfather's old mountain hut, when you are suddenly surrounded
by a thick unnatural fog. To make it worse, dangerous shadowy monsters lurk in the woods and attack you.
But there is a glimmer of hope. A girl that was able to flee and now lives with you.
The tension is high and survival difficult, but you have to pull through.
Survive, unravel the mystery and forge bonds with the girls you meet in this desperate situation.​
–
Developer: 395games – Patreon | Discord | Itch.io | Twitter
Censored: No
OS: Windows, Mac, Android
Language: English
Genre: 3DCG, Animated, Male Protagonist, Adventure, Combat, Monster, RPG, Turn based combat, Teasing, Oral Sex, Titfuck, Masturbation, Loli, Slight Horror, Vaginal Sex, Harem, Creampie, Exploration, Virgin, Sex toys, POV, Paranormal, Male Domination, Drugs, Incest, Monster Girl, Footjob, Mind Control, Milf, Anal Sex
Installation:
1- Extract to the desired location.
2- Click on "MIST.exe" to start playing.
*Android version might not install.  If so, follow these steps:
1. Make a backup of your saves. They should be located in /android/data/mist.game/saves
2. Delete the old version of the game and the download files of it. Basically delete all traces of the old version from your phone.
3. Then download and install the new one.
4. Return the saves you backed up into the savefile direction mentioned above.
v0.11

New Content: BEWARE OF SPOILERS
1. 0.11 finishes the story of the game.
2. There are 3 new scenes.
3. There is now new dialogue for repeatable scenes.
Content changes:
1. Some adjustements to the early game. Nothing big. A few small dialogue changes, a very slight balancing adjustement.
2. Harvesting ferns on the mountain gives more food.
3. I made a new screen when you close the game.
Fixes:
1. I fixed a bunch of spelling errors that were pointed out to me.
2. I included a "forcequit" buttont o the pc screen in the tunnels in case something breaks and people need to get out of there. I hope it helps, I'm not sure.
Content Changed
Changes Lily to be your sister
Patch Instructions
To install the patch, simply drag the file "mist_patch.rpy"
into the "game" directory of MIST.