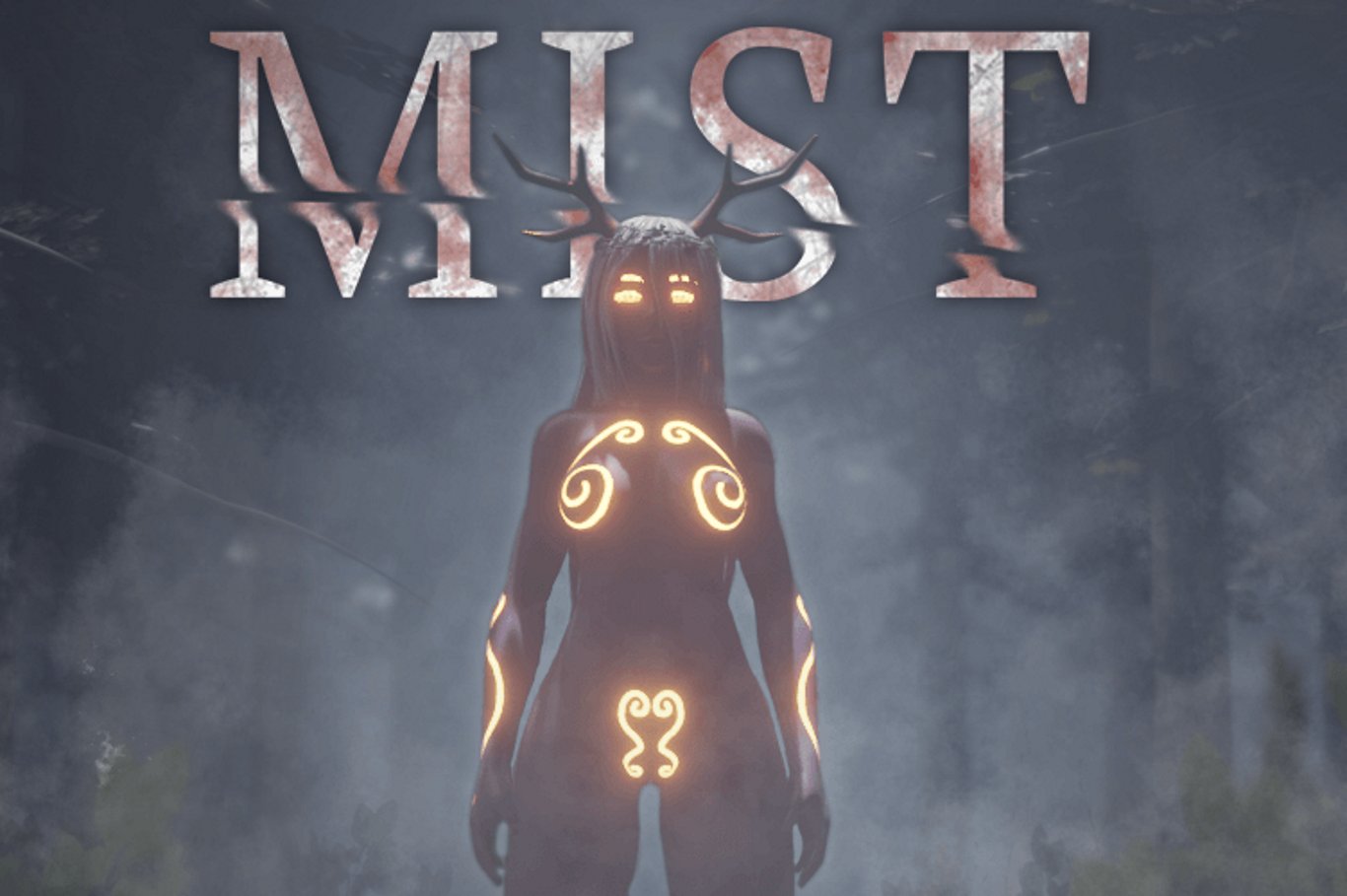 You want nothing more than to relax at your late grandfather's old mountain hut, when you are suddenly surrounded
by a thick unnatural fog. To make it worse, dangerous shadowy monsters lurk in the woods and attack you.
But there is a glimmer of hope. A girl that was able to flee and now lives with you.
The tension is high and survival difficult, but you have to pull through.
Survive, unravel the mystery and forge bonds with the girls you meet in this desperate situation.​
–
Developer: 395games – Patreon | Discord | Itch.io | Twitter
Censored: No
OS: Windows, Mac, Android
Language: English
Genre: 3DCG, Animated, Male Protagonist, Adventure, Combat, Monster, RPG, Turn based combat, Teasing, Oral Sex, Titfuck, Masturbation, Loli, Slight Horror, Vaginal Sex, Harem, Creampie, Exploration, Virgin, Sex toys, POV, Paranormal, Male Domination, Drugs, Incest, Monster Girl, Footjob, Mind Control, Milf, Anal Sex
Installation:
1- Extract to the desired location.
2- Click on "MIST.exe" to start playing.
v0.8
New Content:
1. The story continues showing you the first part of the final arc of the game.
2. Several new events when spending time with the girls in the evening.
3. 6 new scenes. More than I ever made in one update before.
4. New animations.
5. And finally Noreia is in the game.
Content changes:
1. I remade the fishing to include a small but simple minigame.
2. I rewrote parts of Lily's background to fit more fluently into the game. This change is noticeable, but doesn't require a restart or anything. She is still the exact same character.
3. I remade Robin's sprites (the talking pictures behind the textbox) with much better lighting than before.
4. I also made small small changes to the soundchannels which you shouldn't even notice.
Fixes:
1. I implemented a small fix that should make it easier to use older savefiles.
2. I fixed a bunch bugs but can't remember anything specific right now.
3. And made some corrections to spelling mistakes that were pointed out to me by you guys.
Notes:
MIST v0.8 mainly focuses on new content so I barely changed anything of what came before, except for bugfixes and spellchecking. Instead you'll find the continuation to the story and the beginning of the final arc of the game.
Content Changed
Changes Lily to be your sister
Patch Instructions
To install the patch, simply drag the file "mist_patch.rpy"
into the "game" directory of MIST.