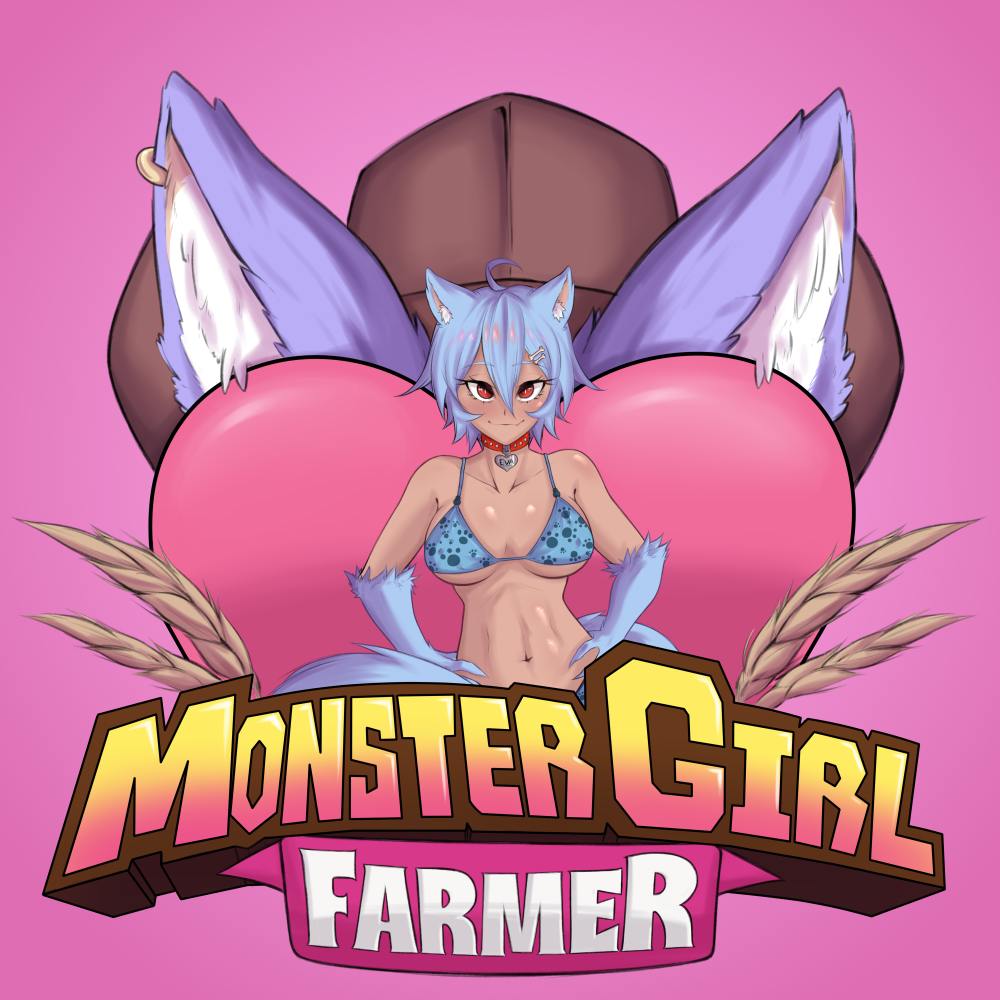 Monster Girl Farmer is an erotic text-based RPG. The kind of game that lets you ride a unicorn girl — and vice-versa. Your farm is failing, but your fortune takes a turn when a starving Monster Girl barges into your home. In exchange for taking her in, she'll help you start the world's first Monster Girl farm!
—
v0.25.01
Bug Fixes:
– Release v0.25.00 accidentally used the access code for v0.24.xx. Now v0.25.xx uses the v0.25.xx access code. You can get the latest here: https://link.monstergirlfarmer.com/access_codes
Technical Details:
– I have automated a way to post to my access code and changelog pages, but occasionally, due to Patreon website changes, my automation tool breaks. I have fixed this so I can release with less overhead.
v0.25.00
– This is a preview of the chipmunk scene. What's there is fully fleshed out, prose-wise. That is, until it gets to the "Under construction" page.
You should be able to find the scene by randomly exploring in the forest. Now, since I haven't completed the feature where you can find monster girls like her in specific locations — a feature that will ALSO be in the final version of this major release — and since you are meant to visit the scene over and over again to get all the content, the odds are pretty low that you will be able to run into it when you want.
That's why I've created a special URL for you to try out. Simply go to https://monstergirlfarmer.com?passageName=Test%20Chipmunk and from there you can play it over and over again. IF YOU ARE USING THIS URL, DO NOT SAVE OVER ANY EXISTING SAVES YOU CARE ABOUT. It's fine to save, just don't overwrite anything important when you do.
Technical Details:
– Update to the latest sugarcube
v0.24.01
Features:
– Added an MGF favicon
Technical Details:
– Added Google Analytics 4 with GDPR compliance. All analytics are collected anonymously and the data is never sold or made public. I'm using this information to figure out what scenes are popular and which aren't, the average playtime, etc.
v0.24.00
Characters:
– This release introduces Rebecca, a mimic girl. For those unfamiliar with the concept of this type of monster, they transform into an inanimate object like a treasure chest and wait for a poor adventurer/poor criminal to open them up. If they fall for the trap, the mimic ambushes them, leading to a difficult encounter.
In the context of the game, it's her personality that is… difficult. She tests if you're worthy to worship her (ever-transforming) body by giving you an "oral qualifying exam." If you pass, she'll take you under her proverbial wing, teaching you important lessons like, "shame is a sin" and, "covetous desires are a sign of faith."
I had a lot of fun writing the scene, especially the transformation parts. As you can see, she has a bold personality and loves having power over you. You can find her by chance when you explore the forest. Just follow the trail of coins.
Features:
– At the moment, there are so many random expiration scenes, the odds of discovering the specific scene you're looking for has become a grindfest. As a TEMPORARY solution to this problem, I'm adding cheat codes for the $5 pledges that allow you to jump directly to the random exploration monster girl scenes.
I see the permanent fix to this problem — unique scenes occurring in specific locations at a much higher probability — to be a high priority feature. Implementing it this way is an iteration toward that goal.
– Monster Girl Farmer was always planned to be an epic game, but now it's truly at the point where it's too large for one person to work on alone. I need content contributors, but they need a way of getting up to speed with the game's lore and character personalities. Therefore, I put a lot of time into creating "Contributors Guide" wiki page. It's still a work in progress, but it's already saved me a lot of time. With these time savings, I was able to hire 4 new authors during this release!
Technical Details:
– Completing the mimic girl introduction gives you a survey
– Completing the golem girl introduction no longer gives you a survey