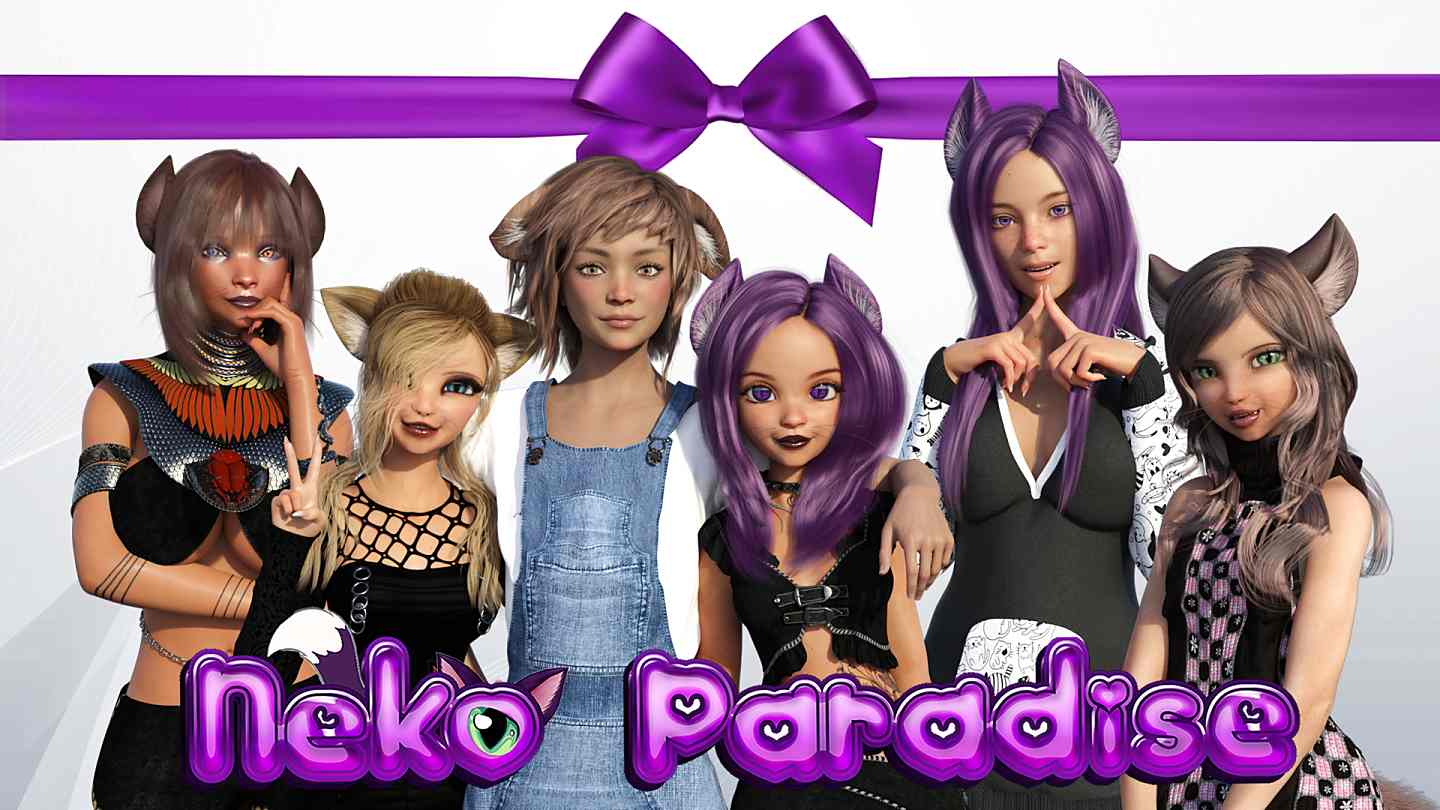 Neko Paradise is a free roaming adult game with a lot of different Neko Girls, featuring a unique animated character interface and lots of animations.
The game has at least a Neko for every type of taste and you decide the which ones you want to romance or not.
You used to go fishing with your father 'til one day you both got caught up in a storm. After being swept off of the boat and away from your father you woke up on a strange Island There you were found by a real beauty who you later married and had a daughter with. Now not remembering the past, because of the accident, you are trying to recall the events that led you there.
Explore the Island and it's secrets!
–
Developer: Alorth – Patreon | Discord | Itch.io | Website | SubscribeStar | Twitter
Censored: No
OS: Windows, Mac, Linux, Android
Language: English
Genre: 3DCG, Anal sex, Animated, Creampie, Fantasy, Footjob, Futa, Trans, Group sex, Harem, Incest, Lesbian, Male protagonist, Monster girl, Multiple penetration, Oral sex, Paranormal, Polyamory, Pregnancy, Romance, Sandbox, Sex toys, Teasing, Threesome, Titfuck, Transformation, Trap, Vaginal sex, Virgin, Vore, Voyeurism, swinging
Installation:
Extract and run.
v0.16b
Added background sound for outside locations 'Nature'.
Added the 'Nature Volume' sound channel to the preferences.
Expanded Corynn's dialogs by 2 so players can reach the required points for the events.
v0.16
Added a new minigame to make money at Bera's home, it unlocks after progressing enough story with Bera.
Daisy's shop includes items you can buy to make the new minigame easier and more profitable.
Added thighjob for Hazel
Added the first pregnant sex (Select the sex option on Violet's interface while she's pregnant and has a belly).
Ash now appears at mc's home after progressing enough the characters story.
Added repeatable sex with Ash + threesome.(Selec the sex option on Ash's interface while at mc's home.)
Added bath option for Lily's interface, unlocked after 'first intercourse'.
Players can now go to Lily's room after 'first intercourse' for a 'nightvisit'. (Repeatable)
Added one more wallpaper to find in the game.
Violet and Lily can now have offspring.
Improved the spearfishing minigame, including 3 new species of fish.
15 new animations and over 70 new images. (not including Ash's alts")
System upgrade from 7.3 to 7.5.
Optimizations for the Sandy and Salty DLC.