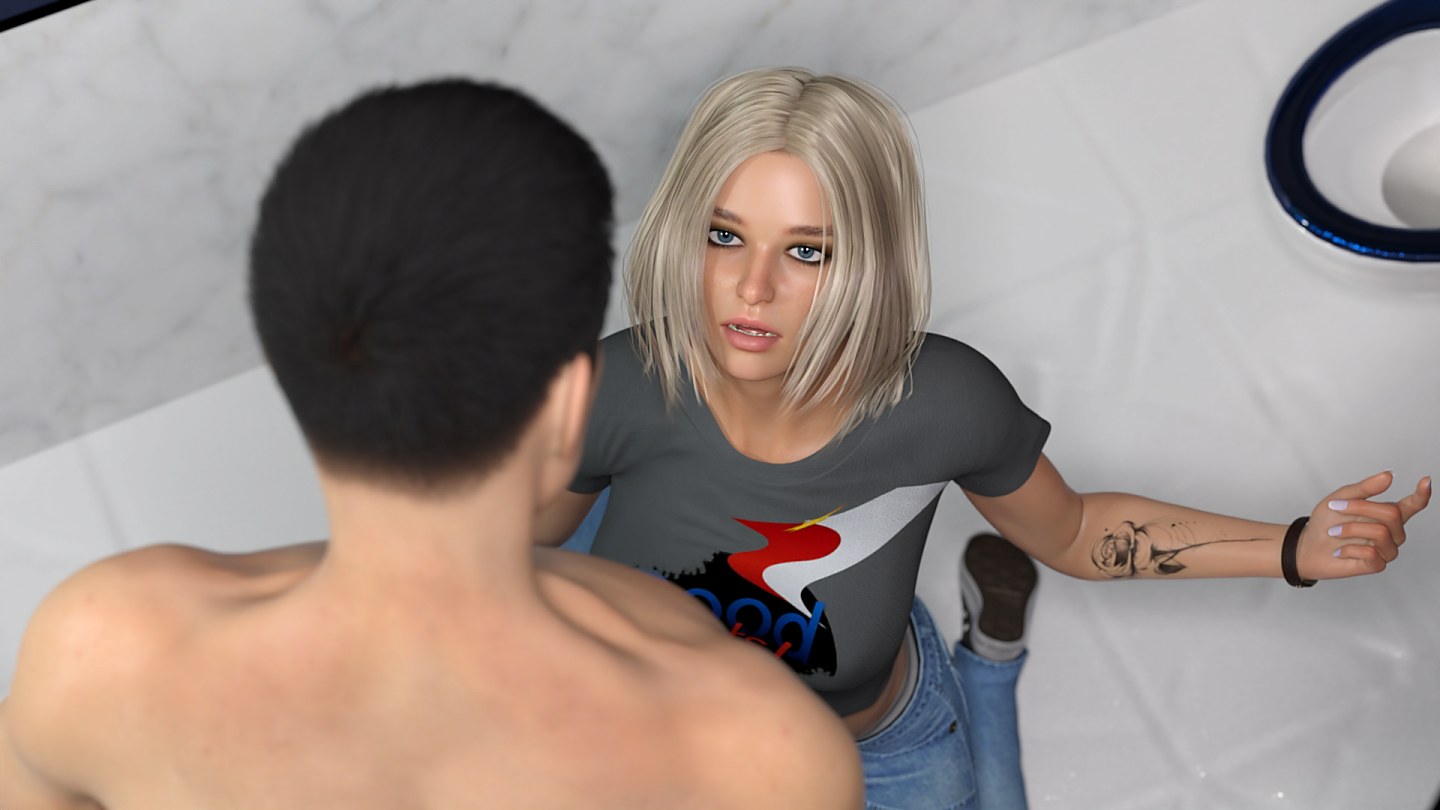 A young man returns home from college, to take care of his terminally ill father, and to extract revenge on his step mother and step sisters who ruined his childhood.
Will the MC succumb to his step mother's evil ways, or will he be able to get revenge and unlock the truth about his fathers past.
That is up to you.
Characters:
The MC is a young man in his early 20's. He just graduated college with a degree in Sports Medicine. MC returns to his hometown to care for his terminally ill father, and has to also deal with his step mother and two step sisters, who used to make his life horrible.
Maddie is the niece of Mallory, and cousin to both Gina and Carrie. Maddie met MC on a plane, and both of them hit it off immediately. Maddie is the complete opposite of Mallory, Gina, and Carrie.
Mallory is MC's step-mom, and Eugene's wife. She is evil and conniving. She hates MC and will do anything to make sure he gets out of her life. Mallory is only interested in money and power.
Gina is Mallory's daughter and Carrie' sister. Gina hates MC and does whatever Mallory tells her to do. She is a follower and has a nasty attitude.
Carrie is Mallory's daughter and Gina's sister. Carrie despises MC and will do whatever she needs to get rid of him. Carrie is exactly like her mother, and is not afraid to use her looks to get what she wants.
Hannah is Eugene's hospice nurse. She is very loyal, and kind. She takes her work seriously, and would do anything for Eugene.
Chip is MC's best friend and partner in crime. Chip is loud, abrasive, and is always making jokes. He is hated by Mallory, Gina, and Carrie.
Betty is Eugene's sister and MC's aunt. She is fun loving, and wild. Betty adores her MC, and hates Mallory and her daughters..
Eugene is MC's dad and is terminally ill with cancer. After losing his wife, Eugene married his secretary Mallory. Eugene is a successful business man and self made multi-millionaire.
Features:
Adds an in-game walkthrough for the important choices.
Adds a Scene Replay to the Main Menu.
The rename feature in the replay will now also rename the in-game MC's name.
Installation:
PC: Unzip the mod and put the folder named "game" from the mod in your "Revenga-0.*-pc" folder. Overwrite files if required.
MAC: Unzip the mod -> Right-click your " Revenga" app -> Click "Show Package Contents" -> Open the "Contents" then "Resources" folders -> Hold the Option key and drag the folder named "game" from the mod to the "autorun" folder -> Click merge