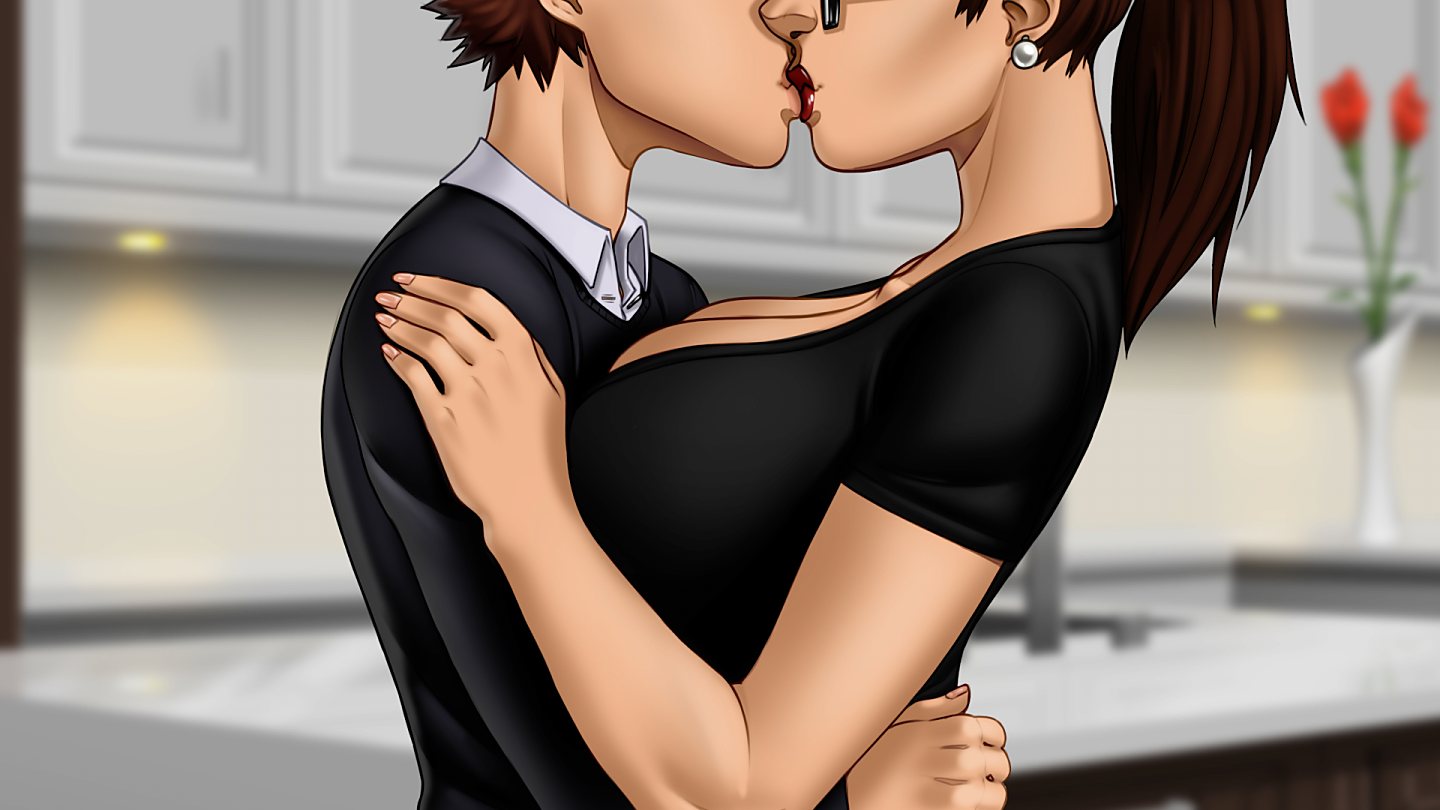 The day everyone feared, the day everyone hoped would never come, arrived in the form of a nuclear cloud. The government shelters, built to save and protect the lives of its citizens soon crumbled from overpopulation and lack of food.
With no other choice, many tried to find another life by returning to the surface. Unfortunately for them, they traded a slow death from starvation for the painful death from radiation. These were the only options for those who survived so far… but not for you.
Developer: Winterlook – Patreon
Censored: No
OS: Windows, Mac, Linux, Android
Language: English
Genre: 2DCG, Male protagonist, Adventure, Sci-fi, Incest, MILF, Survival, Big tits, Voyeurism, Romance, Oral sex, Anal sex, Drugs, Footjob, Handjob, Lesbian, Masturbation, Sex toys, Titfuck, Vaginal sex, Spanking
Installation:
1. Extract and run.
Incest Patch:
Move the extracted 'scripts.rpa' file to '\game' folder.
This mods adds new content to the romance route using the existing assets, a walkthrough, a cheat menu and comes with incest and non-incest versions.
Look at the features below for a detailed list of the content and changes.
Features:
New incest patch included and updated to the newest version.
Every choice with permanent consequences will now say what it does (Marked in blue, red and green. Pink choices are new scenes from the mod)
At the point where the MC starts calling Angela by her name you can choose to keep referring to her as "mom".
Added a cheat menu in your room with lots of useful stuff.
Now you can dream about the pregnancy sex scenes when you sleep, allowing you to repeat them after each woman gives birth. The "dream" would only be about the romance route, regardless of the route you're in.
Some of the corruption scenes are now available in the romance route with new and adapted dialog to fit the route.
Some unique scenes are now repeatable with new different outcomes and variants.
Some of the original scenes have the dialog altered, a few even double in length now.
Installation:
Just extract in the main game folder and overwrite everything.