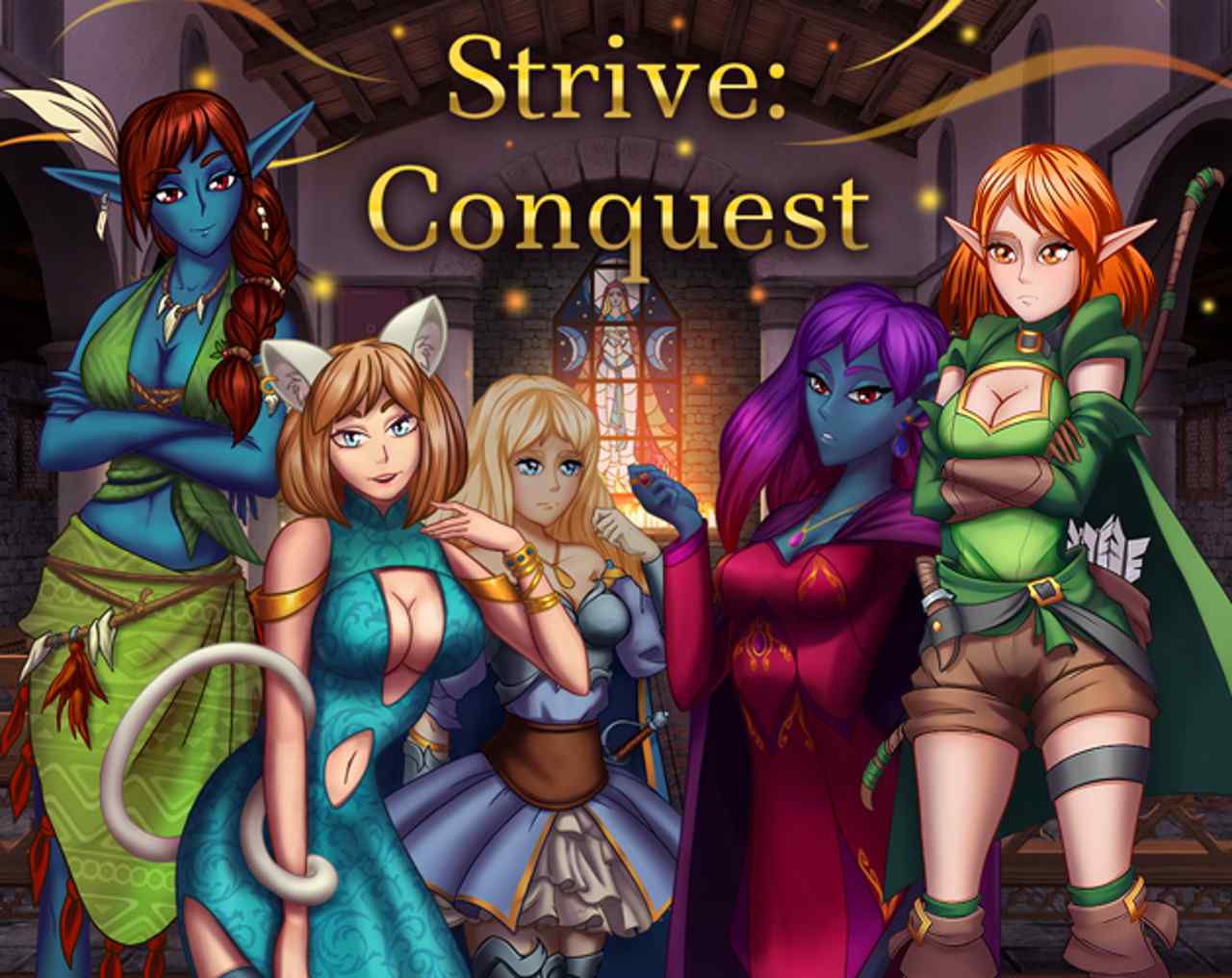 Sequel for Strive for Power.
Strive for Power is a slave management/rpg text heavy game where you play as Master in a broad fantasy world with many different races and characters. The sequel focuses more on procedural generation adding more races, differences and a class system.
Adult content (beside many thematic items, events and options) focused in a free style mechanic which allows any characters to participate in many actions with short text outputs.
Developer: Maverik – Patreon | Itch.io | Discord | Wiki
Censored: No
OS: Windows, Linux, Mac
Language: English
Prequel: Strive for Power
Genre: 2DCG, Anal sex, Character creation, Creampie, Fantasy, Female protagonist, Footjob, Futa, Futa protagonist, Group sex, Handjob, Male protagonist, Management, Monster girl, Oral sex, RPG, Slave, Text-based, Titfuck, Turn-based combat, Vaginal sex
Installation:
1. Extract and run.
v0.6.4b
Added some new classes to the exception list for oblivion potion removal
Added Lamia's race icon
Changed Heleviel's start class to add new class
Fixed one of marriage options taking money instead of adding
Fixed positive trait chance inheritance being too low
Fixed some breeding mechanics
Presumably fixed characters getting stuck at deleted locations
Fixed blood explosion being castable on undeads
Fixed children training exp gain being affected by modifiers
itch.io
Strive: Conquest by Strive4Power
A successor to first Strive For Power game, currently at alpha stage
v0.6.4a
Fixed issue with saves
Fixed nereids have incorrect data
Added trait for virginity
v0.6.3
Added text to Heleviel optional scene
Added racial icons
Revamped Obedience and Loyalty systems
Now obedience is reduced every turn, maxed with any social skill and once hit Zero will make character escape.
Obedience Drain is now a more distinct value which is modified by unlocked trainings, gear and Timid Factor
Loyalty is now used to unlock character training and is obtained every turn.
Most of disabling traits have been changed to cause penalty
Guild slaves will no longer spawn with traits which would make their guild's position inadequate (e.g. weak combat in fighters)