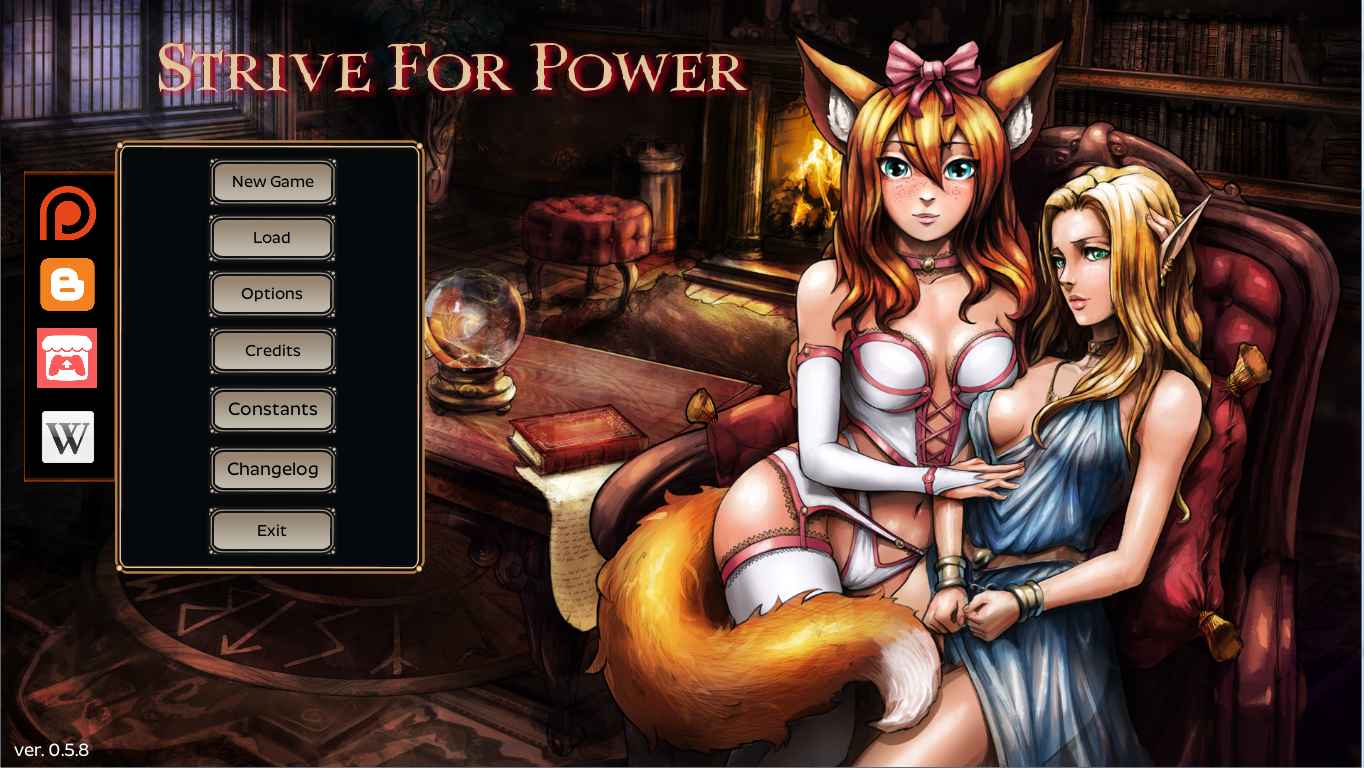 Strive an adult, text based fantasy themed slave management game in development. You take a role of an aspiring young Mage, who takes a possession over a mansion and aims to achieve greatness by utilizing power, wits and magic, take control over various procedurally generated slaves of over 15 different races.
You control your servants, which are used to generate food and gold, but not only that, – mana, utilized by magic, generally can only be acquired from sex. You can brew potions, learn and play with spells, modify servants and yourself at the laboratory, and keep human farm. The turn-based combat allows you to capture and train slaves of different races and upbringings with unique traits.
Developer: Maverik – Patreon | itch.io | Blog
Censorship: No
OS: Windows, Mac, Linux
Language: English
Sequel: Strive: Conquest
Genre: Slave, Management, 2dcg, Bdsm, Fantasy, Female Protagonist, Furry, Futa, Trans, Gay, Handjob, Harem, Incest, Lesbian, Loli, Male Protagonist, Management, Mind Control, Monster, Monster Girl, Oral Sex, Pregnancy, Rape, Rpg, Slave, Text Based, Trainer, Transformation, Turn Based Combat, Spanking
Instructions:
1 – Extract to desired location
2 – Play game
3 – If the game won't start download Mesa3D For Windows and put opengl32.dll in the game folder (super slow but starting).
Cheat code: fkfynroh
How to install Art Packs:
1. Click on "Customization"
2. Go to "Portraits" and/or "Full Body Image"
3. Now click on "Open system folder"
Game Data Path: \AppData\Roaming\Strive