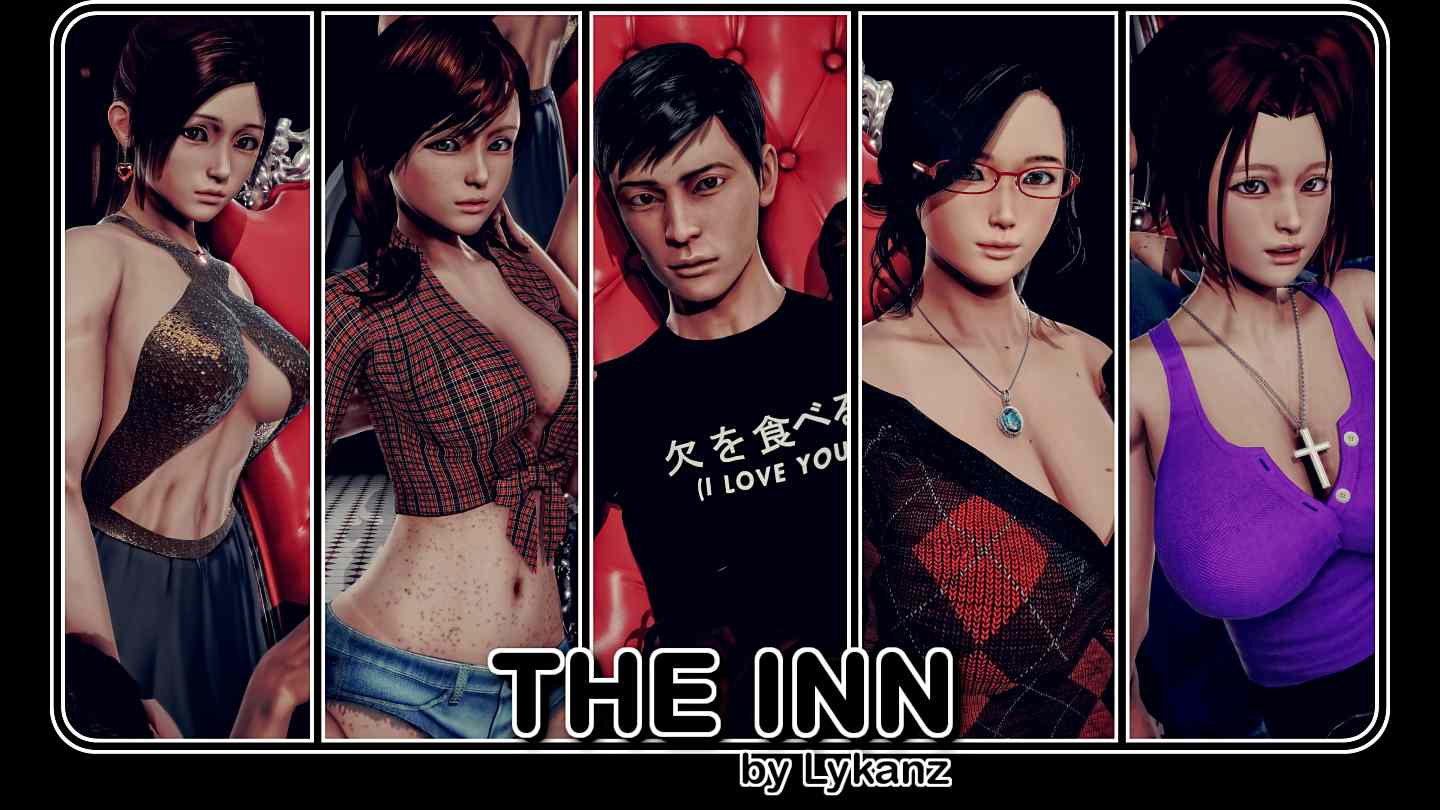 The Inn tells the story of down on his luck kind of guy. He's been living by himself in the big city ever since his father kicked him out of his house at the age of 18. He really lives a miserable life… But it's all about to take a 180º turn when he meets a certain person one night (yeah, cliché, I know, sue me).
–
Developer: Lykanz – Patreon | Discord | Picarto | Gamejolt | itch.io
Censorship: No
OS: Windows, Mac, Android
Language: English, Portuguese
Genre: 3DCG, Male protagonist, Ahegao, Animated, Big ass, Big tits, Cosplay, Creampie, Footjob, Handjob, Harem, Humor, Lesbian, Masturbation, MILF, Oral sex, Romance, Stripping, Teasing, Titfuck, Transformation, Vaginal sex, Voyeurism, Slice of Life, Silly, Memes, Redheads, Bigus Dickus, Robots, Redneck, Muscle Girl
Installation:
1- Extract to desired location.
2- Click on "THE-INN.exe" to start playing.
v0.06.10
Polishing and tweaking update.
Profile Backgrounds, Pictures and Clothes for Cindy and Jessica.
Wardrobe code, icons and previews for Cindy and Jessica
New clothes added for Val (3 Clothing, 1 Swimwear)
New clothes added for Main Character (1 Clothing, 1 Swimwear (dependant on player's choices))
Reworked the way the Wardrobe System works so clothing previews are displayed even if the character doesn't have the required Affection, Lust or Karma points to wear them.
Revised Wardrobe System Tutorial to reflect the new changes.
Added Edgescrolling to the massage minigame (better late than never, right?).
Added missing Event Log Thumbnails for 0.06 events.
Added conditional navigation flavor text for the entire update.
Added replays for the entire update in the Replay Gallery.
Added Sound Effects and Background Music for the entire update.
Added a new field to the Preferences Screen that let the player change the speed in which the dialogue animation plays.