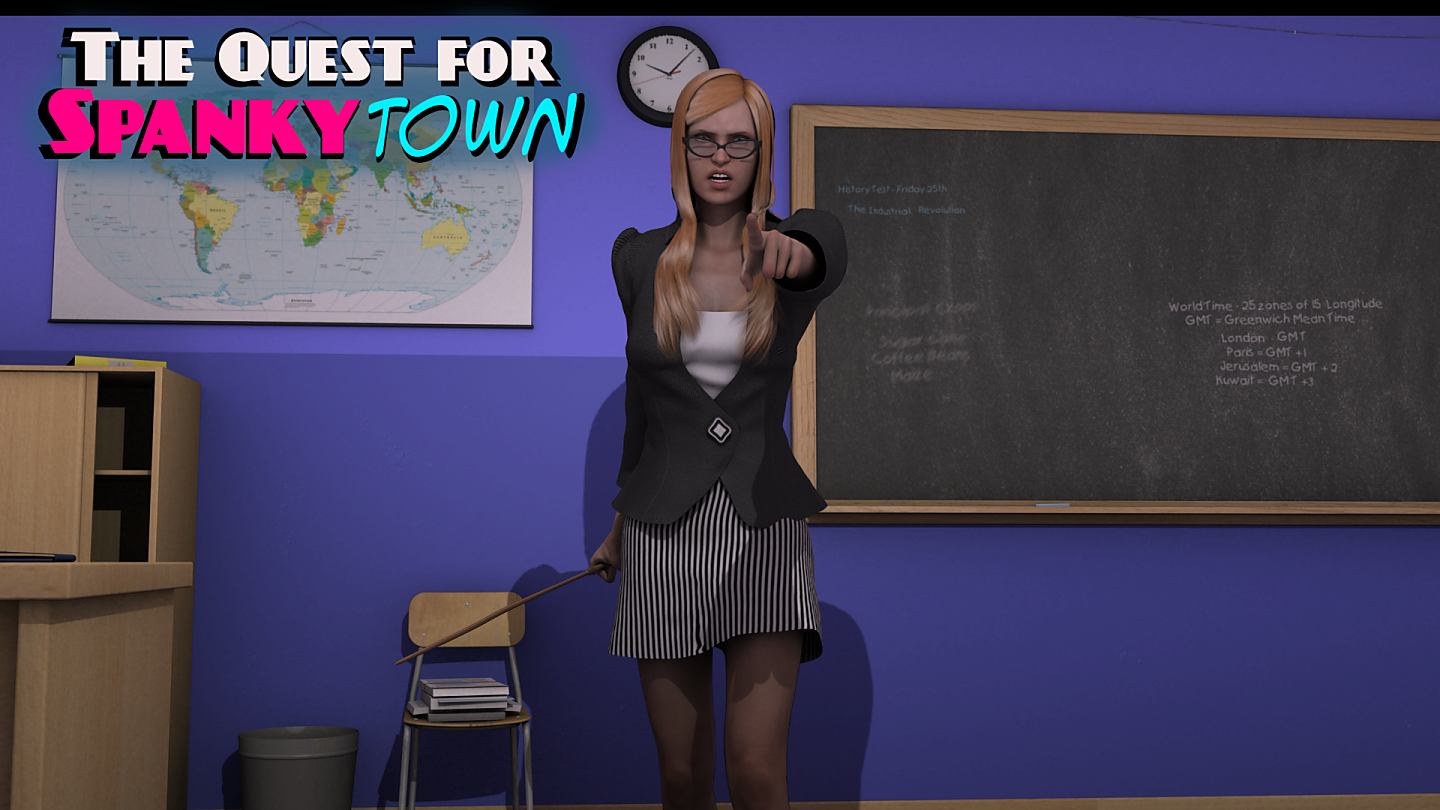 A full game devoted to Fm Spanking with random-based mechanics that make the player's experience unexpected, close to a real-life simulation. Have you ever dreamed to be a naughty little boy and being punished over the lap of the most gorgeous ladies? Then this game is made for you. In your previous life, you were Prince Menathal, a mighty knight irresistible for ladies who got laid with almost every lady in the kingdom of Spankland. One of your multiple lovers was Zargana, an evil sorcerer who got her revenge after you broke her heart. She cursed you by wiping out your memory and sending you to an alternate reality to live a new life as a little lustful hardcore gamer whose only attraction is having a lovely spankable bottom. The only way that the curse can be broken, is if you find your lost princess and gain her everlasting love. The game starts when you are sent by mom to Aunt Mary's place in the city of Spankytown, where you must graduate from high school and stop being a 21 y/o nerd gamer. What makes this game pretty different are the mechanics. Rolling the dices is how you progress in the game, so it makes it somehow like Monopoly. Besides, all characters act randomly, so you won't know what to expect in your daily life. With several minigames included. What makes it more interesting, is that you have 42 days to complete your quest and regain your powers before the evil Zargana comes for you. This is the first part of a trilogy.
—
Developer: OTK Productions – Patreon | Twitter | Website
Censored: No
OS: Windows
Language: English
Genre: Spanking, School setting, Voyeur, Handjob, Femdom, Female domination, Voyeurism, Male Protagonist, Fm spanking, Masturbation, Fantasy, Humour, BDSM, MILF, Battle, Minigames
Installation:
Download and run spankytown.exe file.