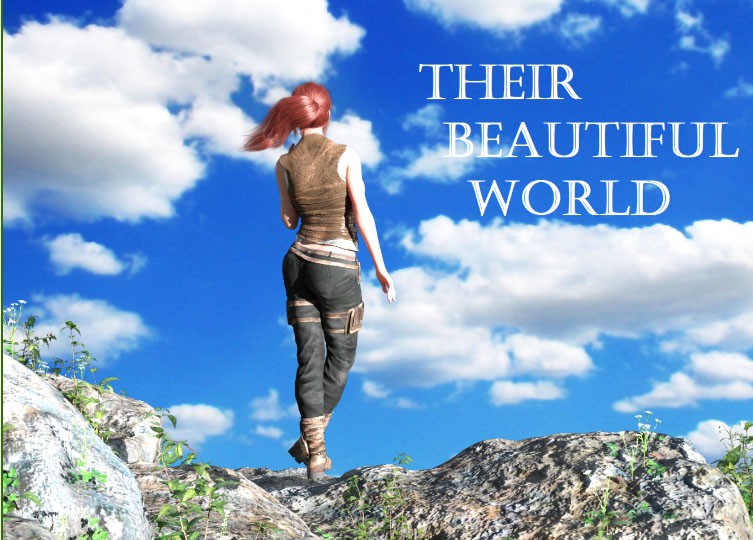 Their Beautiful World is the second ongoing visual novel I'm working on. It's a bit different from Blooming Love though.
It takes place in a fantasy world and thus heavily features magic, elves and all those kinds of fun things. The world and characters are inspired by some of the fantasy franchises that I love most: Dragon Age, The Witcher, Song of Ice and Fire and anything Cosmere related by Brandon Sanderson. So if you enjoy those, hopefully you'll enjoy this too.
In the game you'll play as a Siren, someone with the magical ability to make people believe whatever she wants. Being a magic user doesn't come without its risks though, as most people on Varlision know full well. You are tasked by the guards of the capital, Cinderval, to find out what happened to several men who have disappeared in the city recently. Along with a friend of yours, Raehen, you will soon discover that the case you just took isn't as simple as it first seemed.
The game does not only feature a main story though.
There are plenty of side activities. Explore the city, collect Qaza cards and try you skills against various opponents, talk to people and learn more about the lore of Varlision or simply spend your time training your stats to become the best Siren imaginable.​
Developer/Publisher: Bright Sun Studios – Website
Censorship: None
OS: Windows, Mac
Language: English
Genre: Female protagonist, Fantasy, adventure, investigation, murder, elves, dwarves, magic, empire, succubus, creatures, Lesbians, F/M, bestiality, toys, magic, public, orgy
Installation:
1- Extract to desired location.
2- Click on "TheirBeautifulWorld.exe" to start playing.
v0.1.1
– Fixed bug in which the game would crash if you chose the Animal Savior background during character creation
– Fixed bug in which the game would crash if you rented a room alone at the inn to heal your character