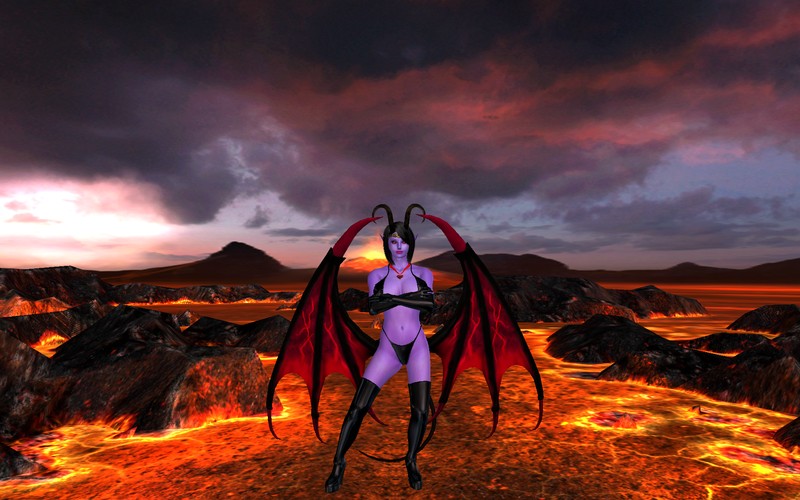 Right well in this game you play as Valia, the youngest succubus among thousands of older sisters, when old enough your mother allows you to make a life for yourself in the mortal world, Through mysterious magic you arrive in the mortal world in a human form and with a human family who have no knowledge of what you are, whether it is time manipulation, the possession of a body few know for sure.​
Developer: Apocrypha's XXX Productions – Patreon
Censorship: No
OS: Windows, Mac
Version: 1.0A Final
Language: English
Genre: Adventure, Fantasy, Futa, Anal, Oral, Dominant, Submissive, Group sex
Installation:
1- Extract to desired location.
2- Click on "TalesofASuccubus" to start playing.
Additional Info:
* 12 Areas each with a minimum of 10 scenes with accompanying 3D animations!
* Multiple endings based upon the way you play.
* Multiple choice in how you play. The important thing is that you can play YOUR way.
* 7 Boss fights if you decide to go the fighting succubus route as well as occasional normal fights.
* Follower characters who build or lose affection for you depending on your actions, each with their own personality and storylines.
* 4 Areas you can work (Jail, Alley, Hospital & Library) to gain Kroner (thats money) and occasionally unlock a few scenes 😉
* No time limit, most games are 100 days or 120 days. Mine? Play as long as you want to.