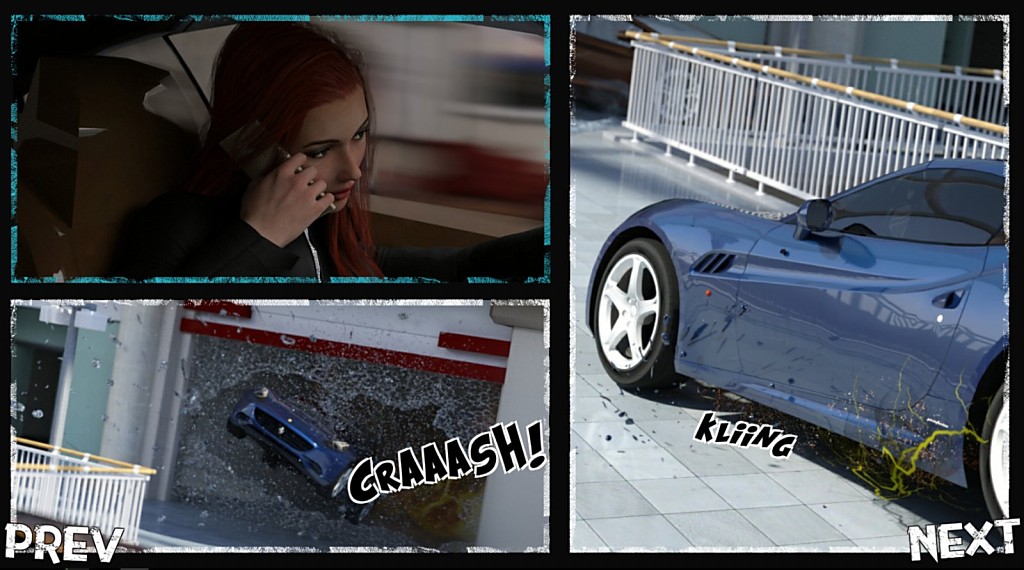 Agent Romanov is an active Agent of Heels and takes part in missions every now and then. Some of them end up slightly worse than anticipated, but she has never found herself in a situation she couldn't handle on her own… not until now that is.
Help Agent Romanov choose the right decisions (or not) as she discovers and interacts with a new life form.
See her freed from the struggle of a really… really invasive parasite or help her get more and more powerful as she loses what's left of her humanity. The story is yours; we just take care of the writing. The story will develop as the users ask for it, so you can make your own decisions inside and out the game. The story is obviously already written but nothing is carved on stone.
If you have a big enough chisel, you'll find the stone you need in this Patreon polls and posts.​
Censorship: None
Developer/Publisher: beWilder
Platform: Windows, Mac, Linux
Language: English
Genre: 3DCG, Adventure, Female Protagonist, Sexy Girls, Big Tits, Big Ass, Monsters, Aliens, Tentacles, Parody, Blackmail, Corruption, Exhibitionism, Female Domination, Footjob, Groping, Group Sex, Handjob, Lesbian, Male domination, Masturbation, Mind Control, Multiple Protagonist, Oral Sex, Possession, Prostitution, Rpg, Stripping, Superpowers, Teasing, Transformation, Vaginal Sex, Voyeurism
Installation:
1- Extract to desired location.
2- Click on "AgentsOfHeels.exe" to start playing.
v0.14
– Technical information
⦁ Version: 0.14.0
⦁ Weight: 3.04 GB
⦁ Weight Packed: 2.07 GB
– Content
⦁ Added a whole new day to the gameplay one more time! You've not got an extra day to play in NYC and with all of Nat's friendly neighbours!
⦁ Added 4 full new scenes, including variants for 3. Depending on your path with Nat: Good, Corrupt or Bad, you'll find a rejoiner scene to collect the various paths from the last version into one. Afterwards, 2 Nat's will see their history unfold and their futures decided, while the other will end on a serious note.
1 Main story scene for all 3 Nats, as she has a dialogue with that voice in her head at last and her forgot past starts to show itself. This scene comes with text variants for all 3 Nats, and small art variant for Bad Nat.
1 follow up Main story scene for Good and Corrupt Nat, with text variants for both. Nat follows the call right to Ivy, and to a familiar place we've seen before… only there's more to it than we've yet discovered. Nat hears Ivy's side of the story and her loyalties are but to the test, setting her up for which side to stand on when push comes to shove.
A third Main story appendix scene, for both Good and Corrupt Nat, but only for those who have unfinished business by now. While still in Ivy's hideaway, Nat comes face-to-face with a familiar person… if only she had been a better friend. This scene comes with text and art variants for both paths.
A second and final short scene for Bad Nat, taking place after the original scene. Nat's recent actions have brought bad attention down on her head, but she's not going to let that stop her feeling this buzz, and somebody close to her is going to pay the price for it.
A new temporary younger look for Natasha, as seen in her flash back training sections.
⦁ 72 new CGs, 37,000 or so new words of Text and Dialogue.
– Features
⦁ The continuation of Act 3 the story, revealing missing backstory, villain monologues and critical decision points.
⦁ Further and significantly diverged Nat's paths towards the end of the main story, including shifting loyalties and distinct resolutions to plot points as we pull closer to Mission #3's finale.
⦁ Added new sexual contacts and situations between characters who have yet to hook up with each other, plus returning sex partners now in a new path.
⦁ Included a new and expansive interior location, modularly designed by Unshi, including minor modelling and texturing.
Thanks to circumstances introduced by development of the main story in this version, certain side events will no longer be available on certain paths. Good and Corrupt Nat paths will no longer be able to help Cat in her side quests if they haven't already started it by this point. Bad Nat will no longer be able to take on activities that Scout helps out with.
– Community Feedback
⦁ We've included more saves to the game to help make up for the lack of a skip function for now, as that is a much-requested feature. SaveSlot99 (Good Nat), SaveSlot98 (Corrupt Nat) and SaveSlot99 (Bad Nat) all will allow you to pick up a path at the Warehouse Assault scene from the previous version, which will lead directly to this version's new path content. The previous saves we have given, just before Mission #2, are also still included, now called SaveSlot97 (Good), SaveSlot96 (Corrupt) and SaveSlot95 (Bad) if you'd like to start there.
⦁ Fixed the abrupt transition that takes place on scenes in the "Suburbs" section of the city map. Scenes should now end and transition back to the world map in a smoother manner, like in other locations. Thanks to a few people for reporting this minor snag!
– Known Issues
⦁ We've found an error in out path tracking that effects the Good Nat path only, and after the last scene of v0.12. Those players are picking up from that version and skipped v0.13, and who assaulted the warehouse with Scout's help as Good Nat will now be on the Bad path abruptly. Our bad. It's fixed now, but to go back to the Good path you will need to reload a save from before the warehouse attack and play from there. To help, we've included news saves for that and other paths. If you don't have your own, you can play on using SaveSlot99 (Check the info panel for details, you'll see Mission 2's status which will tell you the general path saved).
⦁ Due to a need to update Unity from 'net 3.5' to 'net 4.5' APIs between on start-up, scenes may reload during the boot up process of the game. This may cause the beWilder Splash screen to repeat once in the beginning, but only in rare cases. Player experience in-game once the programme has loaded should be unaffected. This may be solved in a subsequent release build.
⦁ There is a known issue involving the main story and conditions on the Nat character paths. If the player ignores the main story to the point they miss completing Mission #1 (Day 5ish start) by the time Mission #2 kicks off (Day 12), they will be stuck in a limbo state of having missed the main plot of the game. We will be resolving this minuscule player experience in future versions, possibly with a Bad End since Nat has purposely ignored all story actions for weeks, until after it's too late to resolve the story. Anyway, a heads up on it, try not to do that alright?