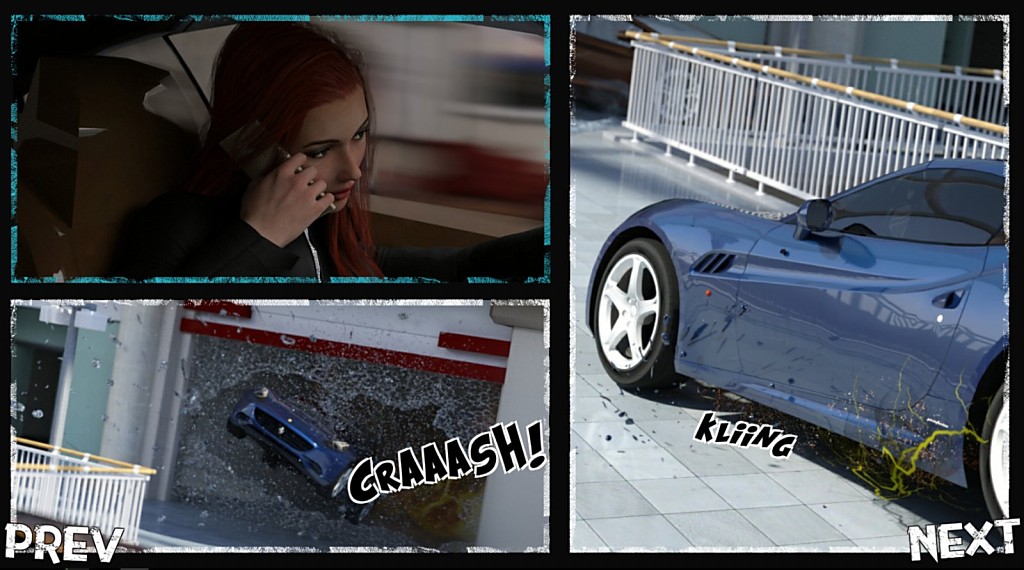 Agent Romanov is an active Agent of Heels and takes part in missions every now and then. Some of them end up slightly worse than anticipated, but she has never found herself in a situation she couldn't handle on her own… not until now that is.
Help Agent Romanov choose the right decisions (or not) as she discovers and interacts with a new life form.
See her freed from the struggle of a really… really invasive parasite or help her get more and more powerful as she loses what's left of her humanity. The story is yours; we just take care of the writing. The story will develop as the users ask for it, so you can make your own decisions inside and out the game. The story is obviously already written but nothing is carved on stone.
If you have a big enough chisel, you'll find the stone you need in this Patreon polls and posts.​
–
Censorship: No
Developer: beWilder – Patreon
Platform: Windows, Mac, Linux
Language: English
Genre: 3DCG, Adventure, Female Protagonist, Sexy Girls, Big Tits, Big Ass, Monsters, Aliens, Tentacles, Parody, Blackmail, Corruption, Exhibitionism, Female Domination, Footjob, Groping, Group Sex, Handjob, Lesbian, Male domination, Masturbation, Mind Control, Multiple Protagonist, Oral Sex, Possession, Prostitution, Rpg, Stripping, Superpowers, Teasing, Transformation, Vaginal Sex, Voyeurism
Installation:
1- Extract to desired location.
2- Click on "AgentsOfHeels.exe" to start playing.
v0.21
– Technical information
⦁ Version: 0.21.0
⦁ Weight: 4.08 GB
⦁ Weight Packed: 3.09 GB
– Content
This version is the third and final instalment of Kate's special neighbourhood party, primarily focused on Bad Nat, the sadistic, wild, horny, and happily Ivyspawned heroine of ours. Things get competitive, but even more so they are fierce and cruel, so buckle up for some female domination and kinky sex worthy of a day off from saving (or stealing) the world!
⦁ [SPOILER] 1 new scene extension, the Bad Nat path to the main party scene. Kate's party kicks off just like before, only the beer pong bet goes a sideways, leading to the girls taking the party out onto the town! The first half of the scene has also been altered with a Bad Nat Variant on this path as well.
Similar to the previous version, the 4 party scenes will autoplay as one long back-to-back like a mission scene. This version's content is exclusive to Bad Nat, and hence no new content is supplied for Good/Corrupt Nat playthroughs.
⦁ 1 added in-game day in the life of our Nat, for added breathing space when playing the new Bad Nat content as some players may have spent their remaining days in the previous Good/Corrupt update releases looking for new Bad Nat content.
⦁ 82 new CGs, ~29,000 words of new text.
– Features
⦁ Part 3 of Kate's Party, focused on the Bad Nat variant to the common scene section of the main party scene, as well as the exclusive Bad Nat party ending path, out on the town, lasting a full 82 CGs.
⦁ Continuation and completion of our first big crossover between our shared world's main games, as Kelsey remains a guest for one last time during the Bad Nat ends of the party. Once again, we further the Kelsey-Kate friendships and shine a light on some of their older times and party habits together. While Bad Nat has the balls to give them both a push for their money when it comes to their feelings.