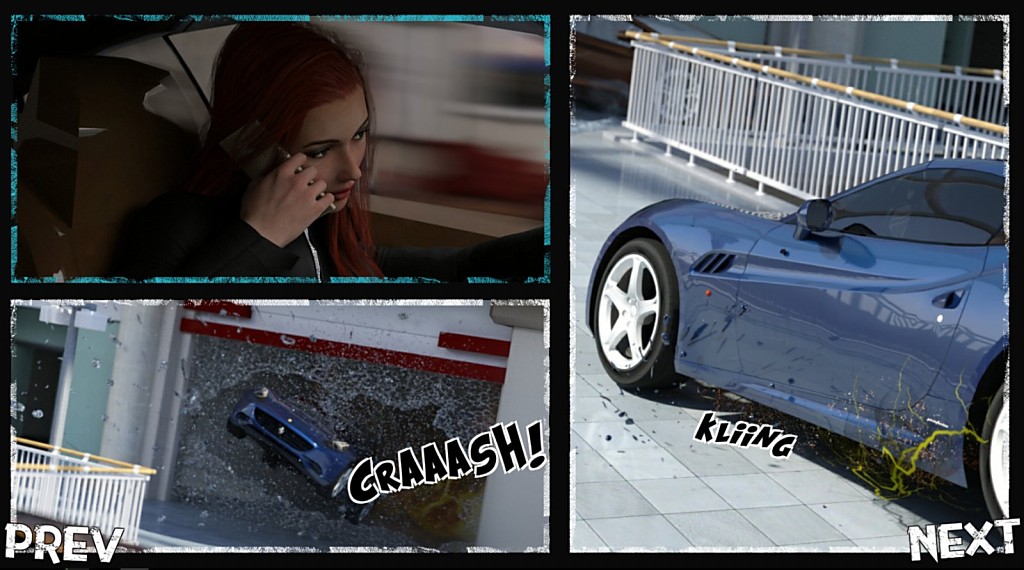 Agent Romanov is an active Agent of Heels and takes part in missions every now and then. Some of them end up slightly worse than anticipated, but she has never found herself in a situation she couldn't handle on her own… not until now that is.
Help Agent Romanov choose the right decisions (or not) as she discovers and interacts with a new life form.
See her freed from the struggle of a really… really invasive parasite or help her get more and more powerful as she loses what's left of her humanity. The story is yours; we just take care of the writing. The story will develop as the users ask for it, so you can make your own decisions inside and out the game. The story is obviously already written but nothing is carved on stone.
If you have a big enough chisel, you'll find the stone you need in this Patreon polls and posts.​
Censorship: None
Developer/Publisher: beWilder
Platform: Windows, Mac, Linux
Language: English
Genre: 3DCG, Adventure, Female Protagonist, Sexy Girls, Big Tits, Big Ass, Monsters, Aliens, Tentacles, Parody, Blackmail, Corruption, Exhibitionism, Female Domination, Footjob, Groping, Group Sex, Handjob, Lesbian, Male domination, Masturbation, Mind Control, Multiple Protagonist, Oral Sex, Possession, Prostitution, Rpg, Stripping, Superpowers, Teasing, Transformation, Vaginal Sex, Voyeurism
Installation:
1- Extract to desired location.
2- Click on "AgentsOfHeels.exe" to start playing.
v0.16
– Technical information
⦁ Version: 0.16.0
⦁ Weight: 3.37 GB
⦁ Weight Packed: 2.46 GB
– Content
⦁ Added a yet another whole new day to the gameplay and with it another night to make Nat the life of the party! That makes the time frame reach up until the end of Day 17 After Infection.
⦁ Added 2 new full scenes, each with a small Pre-Scene which auto-plays on start. Technically it is 4 scenes, but you as the player will play them as 2.
1 Side Event Scene (and pre-scene) focused on Maeda and his Cartel, as well as his plans for the future. He has off the books work for Natasha if she is interested in some team bonding, now that fortunes and shifting alliances have made them bedfellows. This scene is exclusively for Corrupt Nat, those that have chosen to give herself over to Ivy's side, taking place at night.
1 Side Content scene (and pre-scene) for both Good and Corrupt Nat, continuing and at last concluding the Catwoman side-line of events. Picking up after Cat won their last game of pool, Nat has to fulfil her end of the bargain as the eye candy in Cat's heist plans, giving her the perfect opportunity to really test Cat's skills a real mission of their own. This is by far our longest scene to date with 80 CGs total (that's a whole version's worth) and new fetish added to our repertoire going forward. As the scene is so long, there is no text variants between Good and Corrupt Nat, they both get the exact same scene. This scene will autoplay on the next free night Nat has after the previous Cat pool playing scene.
(Note: Cat will be in other end game content, this is the last of her scenes, but not the last of her).
⦁ 115 new CGs, ~30,400 or so new words of Text and Dialogue.
– Features
⦁ The furtherance of two side event lines, opening the alliance content with Maeda while also concluding the teaming up of Natasha and Catwoman. As said above, while this is the end the Catwoman focused events in MoAR, it is not the end of Catwoman's part in the game.
⦁ Added new fetish content to the beWilderverse for the first time. We will not spoil the surprise here.
⦁ In attempts to make up for the lower new content count added in the last version, due to technical feature additions, we've included nearly an extra 50% content to the CG count this time out. Our main scene for this version is 80 CGs in total, a full version's worth, with a single path with 65+ CG as well.
– Community Feedback
⦁ The results of our AoH v0.16 Content poll were very interesting, and basing our plans for this version and the next few on much of the results, we think it's fair to say that community feedback helped in shaping the scenes for this version and our take on them. Thanks to all the beWildernauts who took part and cast votes when we asked!
⦁ We've fixed up some small typos and grammar mistakes in the middle game scenes, where appropriate. Earlier scenes in Act 1 are still on our complete update / text rewrites and so will be handled then. Thanks to a few people for spotting these!
– Known Issues
⦁ There is one small Known Issue with the UI for the Fast Forward skip. When clicking on a comic panel to review its contents, first you have to click on it to turn off Skip if it's active. In that case, the icon denoting Fast Forward stays active rather than toggling off, even though the feature is off. We'll fix this small visual bug in a future build.
⦁ There is a known issue involving the main story and conditions on the Nat character paths. If the player ignores the main story to the point they miss completing Mission #1 (Day 5ish start) by the time Mission #2 kicks off (Day 12), they will be stuck in a limbo state of having missed the main plot of the game. We will be resolving this minuscule player experience in future versions, possibly with a Bad End since Nat has purposely ignored all story actions for weeks, until after it's too late to resolve the story. Anyway, a heads up on it, try not to do that alright?