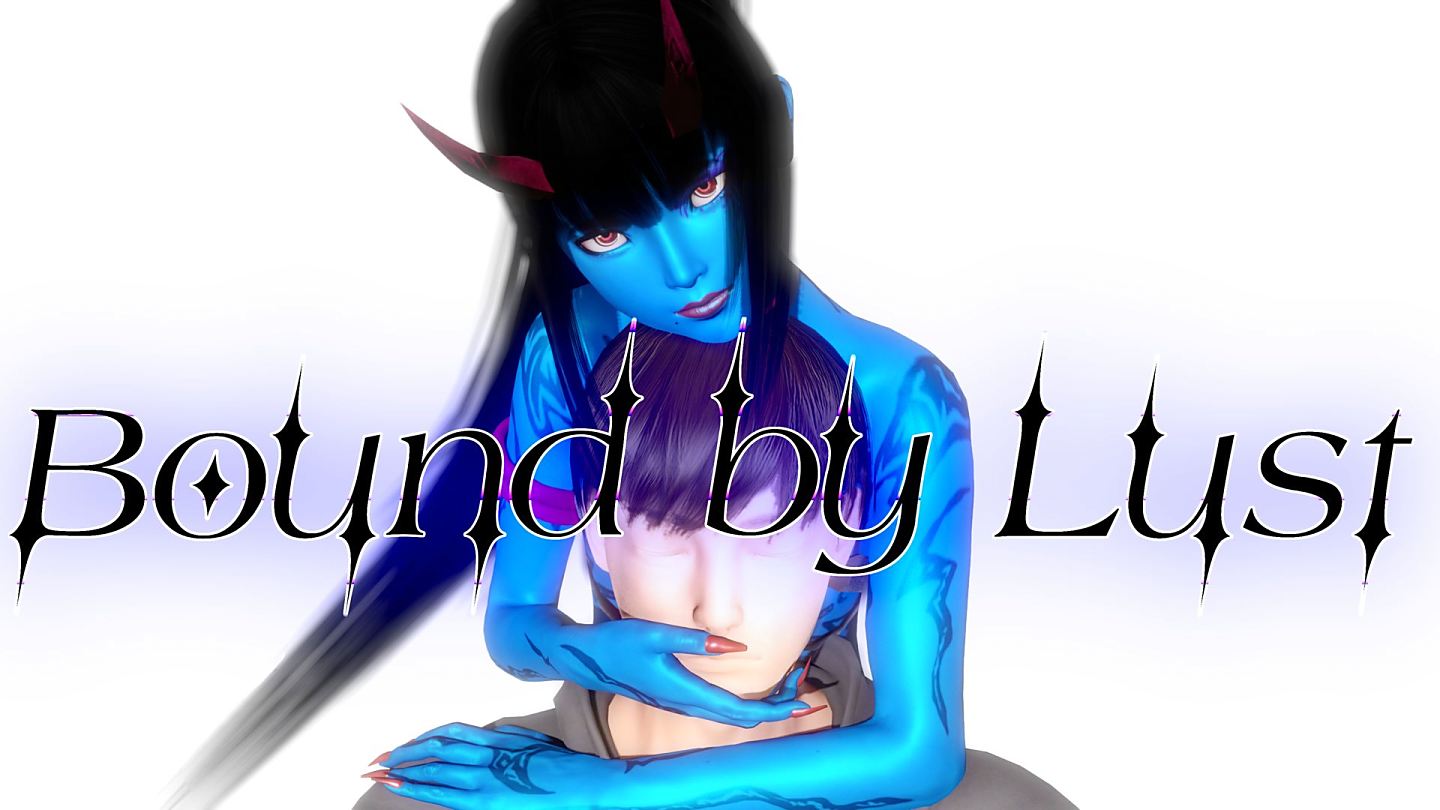 Your adventure starts after you've decided to leave your hometown to reach Capital City, a place full of possibilities and temptations.
And the strongest temptation of them all, a blue succubus from a another dimension…
And when you thought your life was finally changing for the best, you summoned her… she reached your world… and she was bound to you for life…
Anath, a succubus princess from a forgotten era, was banished along with other succubi from your dimension after a conflict that raged between their kind and yours. Before that time, Succubus lived in harmony with humans, but to do so, to contrast the skepticism of humans towards those creatures, Succubus demonstrated their alliance by showing the power they possessed, not only to give pleasure like humans thought at first, but the power to help them build, destroy and conquer… To secure the survival of their species, succubus created contracts to spiritually bond a man's soul to a succubus. Those men would take the name of Guardians, people capable of giving succubus an unlimited source of magic without risking their lives in the process.
But one succubus wasn't happy with the limitation of those contracts…
–
Developer: LustSeekers – Patreon | Discord | Itch.io
Censored: No
OS: Windows, Mac, Android
Language: English
Genre: 3DCG, Animated, Male protagonist, Female protagonist, Multiple protagonists, Big Tits, Big Ass, Female domination, Groping, Masturbation, Milf, Sleeping, Transformation, Mind Control, Monster Girl, Possession, PoV, School Setting, Ahegao, Creampie, Footjob, Group sex, Handjob, Interracial, Lesbian, Oral Sex, Sexual Harassment , Slave, Teasing, Titfuck, Vaginal sex, Virgin, Adventure, Fantasy, Paranormal, Sandbox, Furry, Humor, Horror, Spanking, Voyeurism
Installation:
1. Extract and run.
v0.3.8
New characters to meet and a new place to visit.
By following Serena's story you will unlock new scenes, animation, and a new place to visit, the bar!
How to unlock the new extra characters.
Yuka (Yandere): To unlock her, you need to have Karen's relationship at 6 points, and with Natalie and Jane you need at least 5 relationship points. You then need to go to school in the morning.
Haley (Bimbo): To get her, you need to unlock the bar and have done at least 3 patrol missions and have seen 2 animations with the principal. Haley will then appear at the bar.
New scene with Dana:
You will receive another message to visit the unused classroom.
And more!
Content Changed
Incest patch
Patch Instructions
Copy and paste inside the game folder.