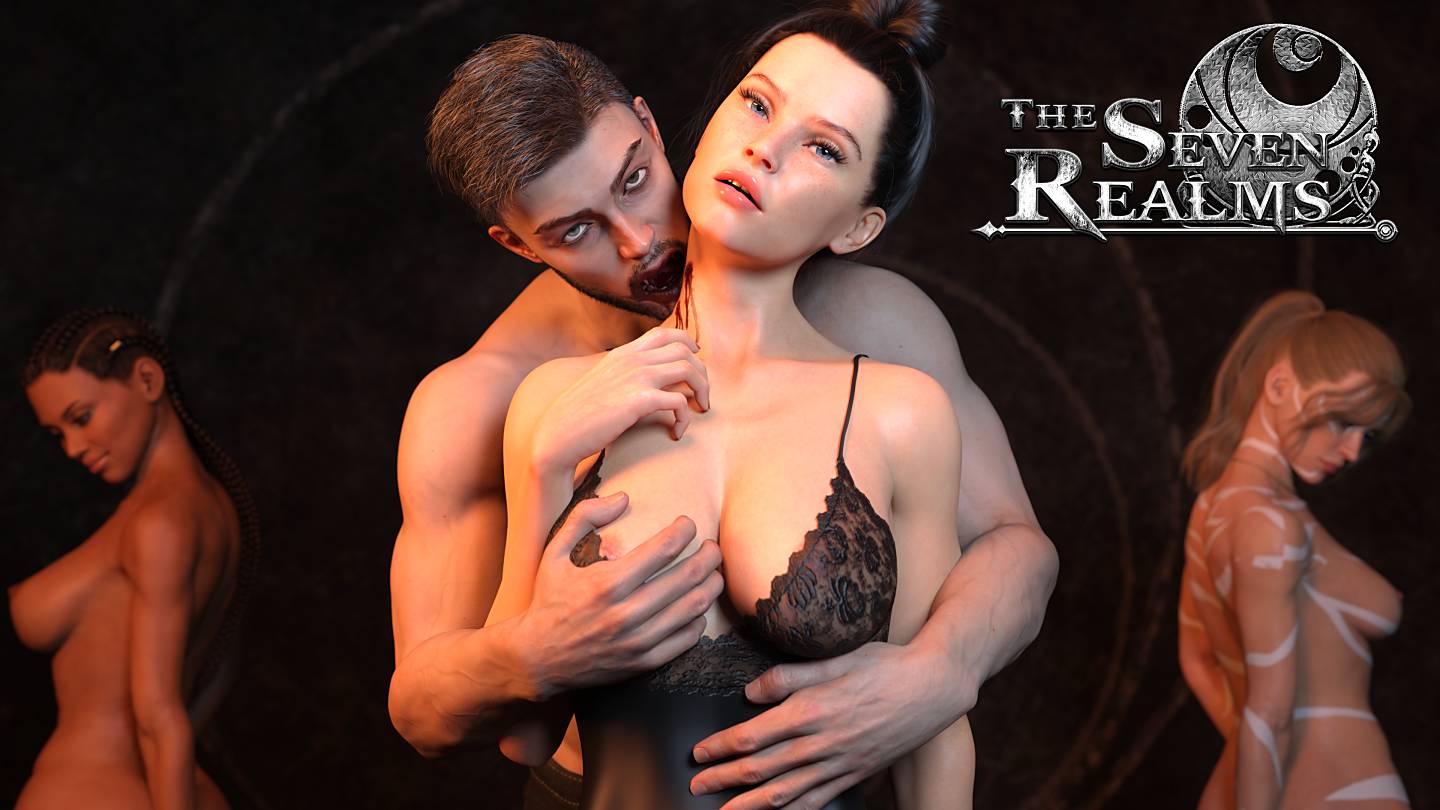 For four hundred years Atlas (name can be changed) has tried to maintain a semblance of peace throughout the realm.
Since the death of their Queen and a great apathy seized their king, it fell to Atlas, the prince of the vampires, to restore the order. So when he smells an unfamiliar scent that should not have been amongst a party of humans, he goes to investigate and meets Leyala.
Leyala seems to be hiding something and by trying to undercover what, Atlas starts a chain of events that will cause them to venture across The Seven Realms.
—
v0.12 – First release of Realm 2
360 New Images
5 New Multi-Angle Animations
3 New Trophies
2 New Gallery Entries
1 New Music Track
Re-proofread the earlier updates
Added Realm 1 Path Builder (all saves from v0.11 and earlier will no longer be compatible)
New Gallery menu layout
New Trophy menu layout
Pop-up notifications when new trophies, music or lewd scenes are unlocked
Ability to alternate between angles during Realm 2 animations
Added version names to save slots
When you have no saves, the Load Game menu is not accessible.
Added ability to delete individual saves and to mass delete all incompatible saves (these saves will be displayed as incompatible).
Various other user interface tweaks to make the game run smoother.