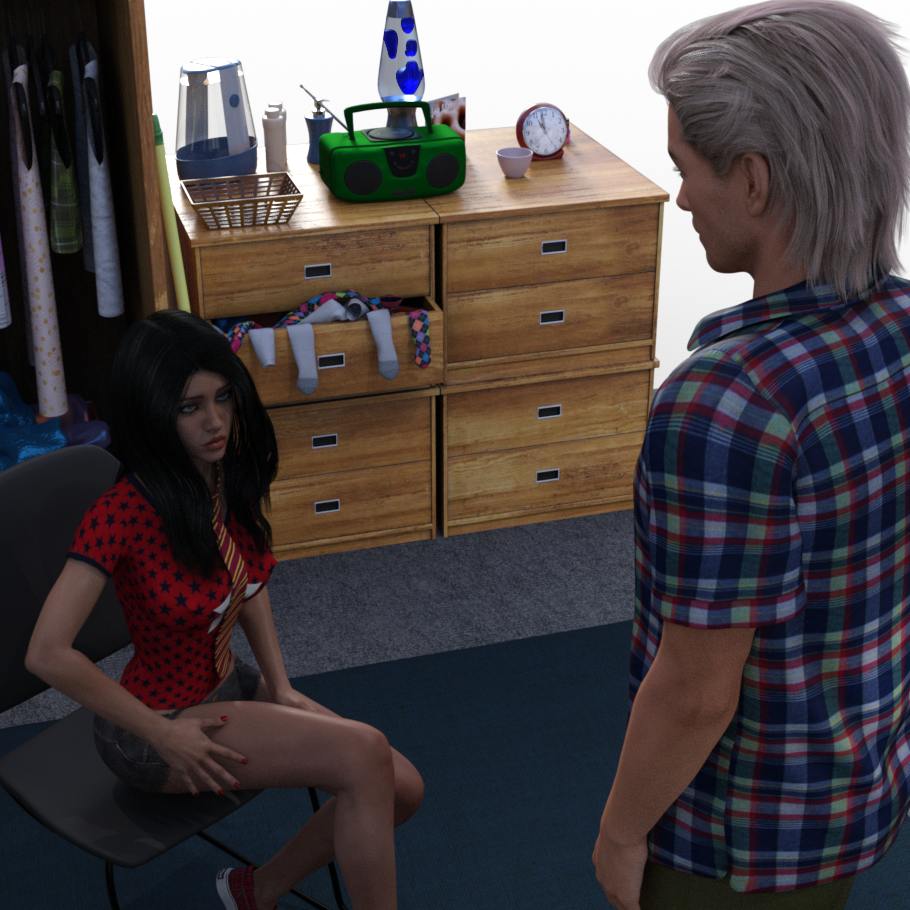 The games follows a young student just before his first day at university. Innocent, he just arrived from his rural village. Without much money to start he accepts a place in an hormonal drug testing program set up by the university.
When he wakes up, he discovers with stupor that he suffered a sex-change.
He soons finds out he\'s not the only one in town it happened with.
He will thus try to recover his body, while continuing his daily life, the time that the serum will be produced (if it is).
Developer: KikiLodia – Patreon
Censorship: No
OS: Windows, Mac, Linux, Android
Genre: Ahehao, Anal, Blowjob, Creampie, Dickgirl, Exhibition, Forced, Gender Bender, Gloryhole, Handjob, Masturbation, Mind Break, Prostitution, Public, Sex Toys, Slave
Installation:
1- Extract to desired location.
2- Game.exe to start playing.
v0.2d
bugfixes
v0.2b
Not much change on this version [from v0.2 to v0.2b].
As expected, the bug of the shower and harbor events that didn't trigger was fixed.
As well as that of a scene where the characters were duplicated.
Other problems with the quest log have also been fixed.
Let me know if you find any other bugs.