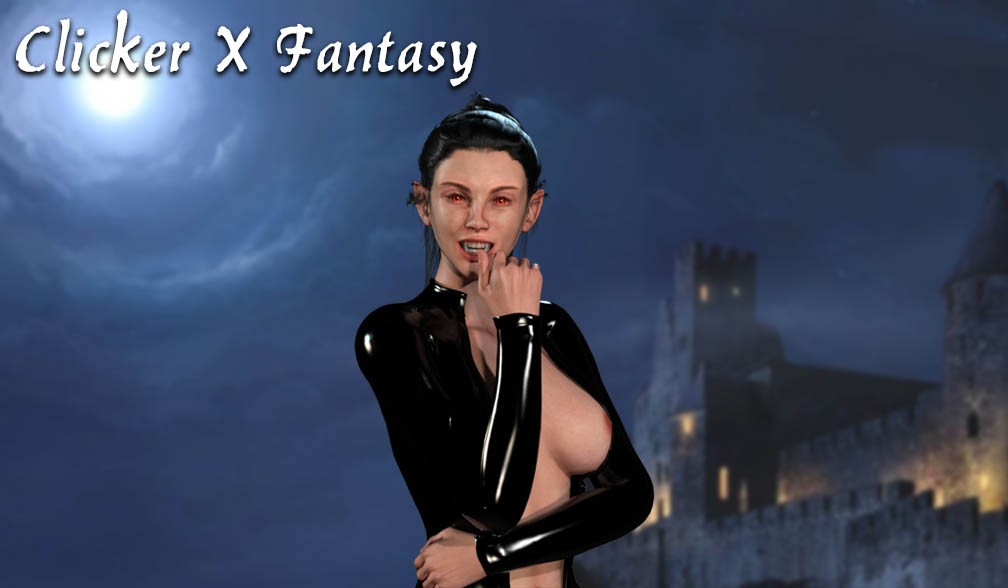 This is an adult clicker game where the goal is to reach the level 100 and beat the boss of the castle, Vampirella. In order to achieve this, you will have to upgrade your power using money you will get by clicking and killing enemies.
Each 10 levels, you will be able to fight the boss. You will have to do it in a limited time and if you succeed you will be able to continue to the next level, otherwise you will have to continue to power up a little bit. Beating the boss will grant you talent points you can spend in the talent tree in order to double the power of your attacks, never miss a click again etc…
Sometimes, you will get bonuses (It's appearing on the screen and by clicking on it you can get different temporary bonuses such double power, more money per click)
You will also sometimes get Mythic Crystal which can be used at the Invocation area in order to get a card of one of the girls you fought. Getting a card will offer you the access to her card action tree where you can choose to unlock Submissive or Dominant scenes.
—