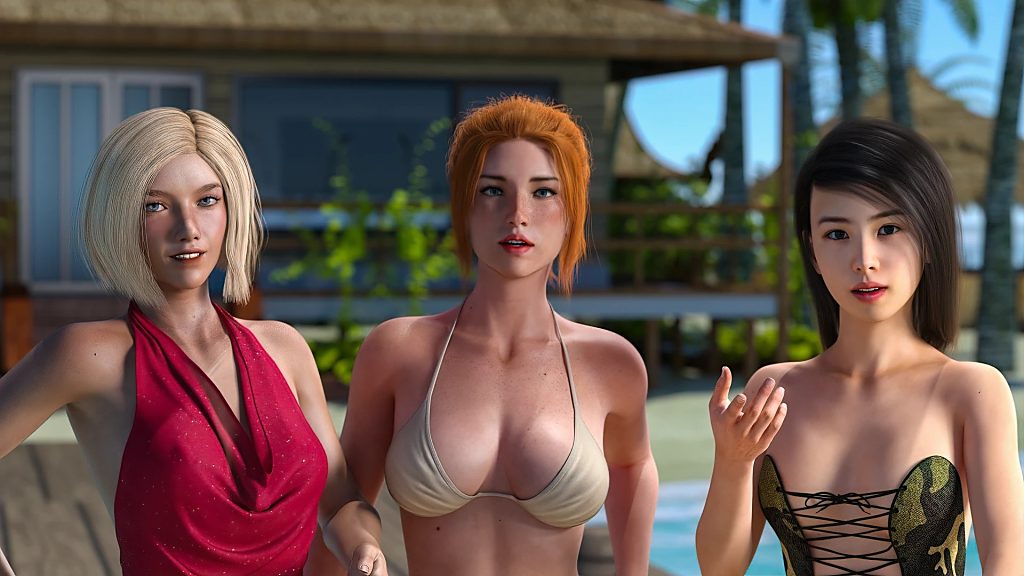 One day my parents found out that I was spending a little too much time watching porn. They considered this a serious problem and decided to do something about it. Let's not mince words, it was an addiction in their minds.
Finally, they came to the conclusion that I needed a change of scenery and made me leave the house! I was sent alone on Uncle's yacht without a phone, TV or even a computer. This was their plan to "Cure My Addiction".
I wasn't sure what to make of the situation at first. But soon I discovered that only women were on board, and Uncle was nowhere to be seen.​
Developer/Publisher: TheGary – Patreon
Censorship: No
OS: Windows, Mac, Android
Language: English
Genre: 3DCG, Male protagonist, Oral sex, Vaginal sex, Humiliation, Male domination, Spanking, BDSM, Voyeurism, Lesbian, Anal sex, Female domination, Group sex, Incest, MILF, Big Tits, Titfuck, Sex toys, Interracial, Sandbox
Installation:
1- Extract to desired location.
2- Click on "CureMyAddiction.exe" to start playing.
Each chapter is standalone. You'll need to download all three to get all the content.
Chapter 4 Episode 1C
Chapter 4 doesn't require your old save. Just start a new game.
One new location has been added. [Poll Result]
Added missing portrait of the representatives and the reception clerk .
Updated GUI
Updated Tracker GUI and added functionalities (track all, untrack all)
Lots of new idles of Emily and Chloe living in the penthouse.
New punishment reason for Chloe and Emily to reflect the current situation.
New babysitting starting condition, it's not possible if Chloe and Emily are at home.
1 punishment event for Chloe, it has one main scene and 2 additional small scenes.
1 more event for Chloe, it has 2 different scenes.
1 event for Emily with 2 main scenes.
1 event with Chloe, Amy and Charlotte. It's a multi steps event with a lot of small scenes to find.
1 event with Sophie. 1 main scene with 2 possible extras. Also has a small femdom scene (optional).