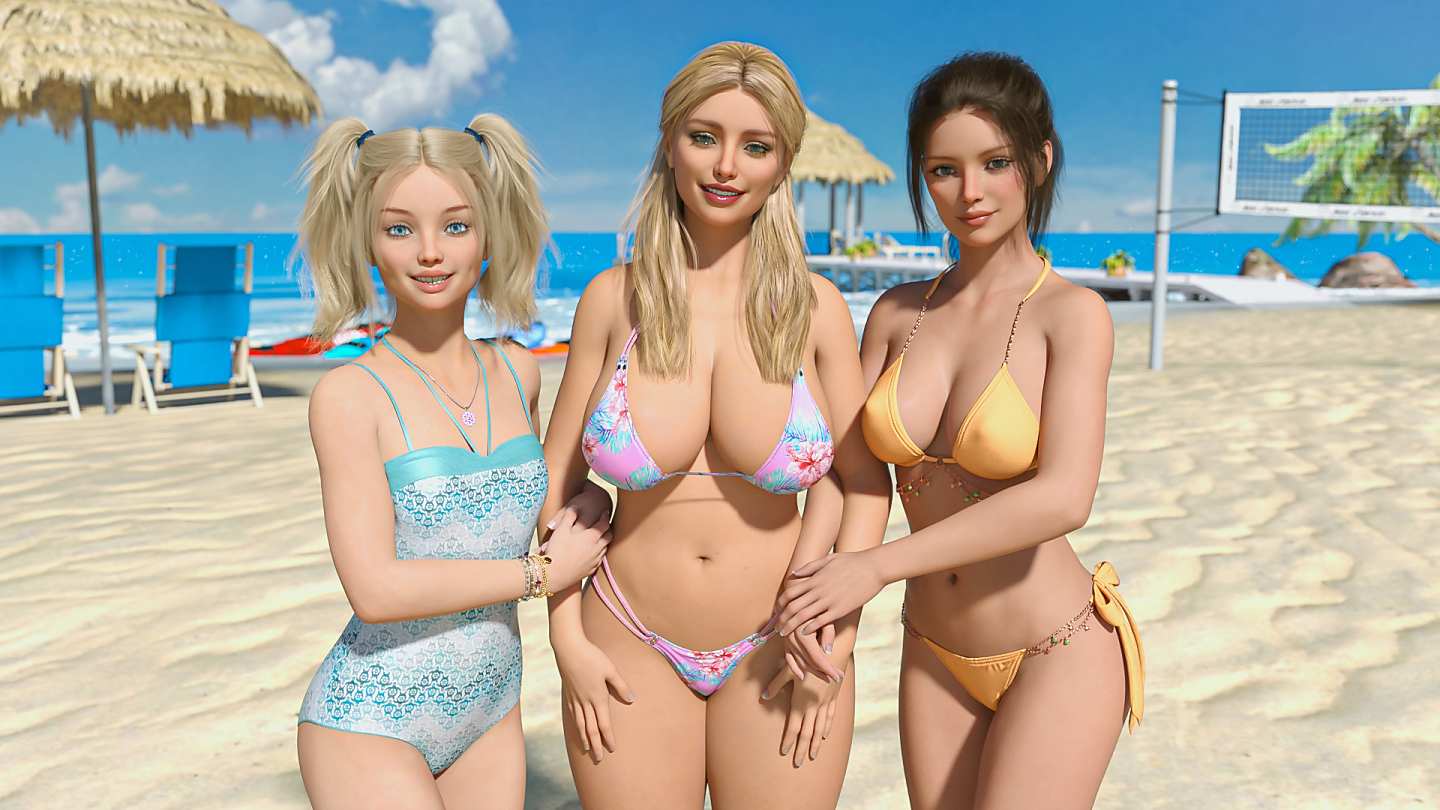 In Duality, you take the role of a boy freshly expelled from high-school. After moving to another city you'll get the chance to meet all sorts of girls.
Interact with them freely throughout the day, and watch your relationship evolve according to your actions.
Will you be a charming seducer or a ruthless oppressor?​
—
Developer: Per<3rsioN – Patreon | Discord | Itch.io
Censored: No
OS: Windows, Mac, Android
Language: English
Genre: 3DCG, Point & click, PoV, RPG, Sandbox, Animated, Male Protagonist, Incest, Corruption, Voyeurism, Milf, Male Domination, Female Domination, Groping, Sexual Harassment, Sleep sex, Teasing, Big ass, Big tits
Installation:
Extract and play.
v0.1.3c
Features:
⦁ Aquiring Tiffany's pictures is no longer required to progress through the "new house" events.
⦁ Greatly reduced time between the "new house" scenes.
⦁ Added the ability to quickly advance phone messages by clicking or via the skip feature.
Bugfix:
⦁ Fixed a bug that left the messages screen displayed after closing the phone when messaging Ruca.
⦁ Fixed a bug that prevented the scene where MC moves to the new house from triggering if the player selected the "I can't afford it…" option during Tiffany's flash segment in the scene where MC's first visits the new house.
⦁ Fixed typo's.
⦁ Minor bugfixes.
v0.1.3
Content:
⦁ New scene where Ruca meets Charlee and Tiffany.
⦁New scene for Ruca.
⦁ New scene for June.
⦁ New scene for Tiffany.
⦁ New scene for Angie.
⦁ Ability to "Dream about Ruca" when sleeping in MC's bed at her apartment.
⦁ A total of ~410 new images.
Features:
⦁ Whole new house for MC to live in.
⦁ Updated ren'py version to the latest one.
Bugfix:
⦁ Possibly fixed a crash some players where experiencing when starting the game (suspected cause being the specific version of ren'py previously used).
⦁ A few minor fixes.