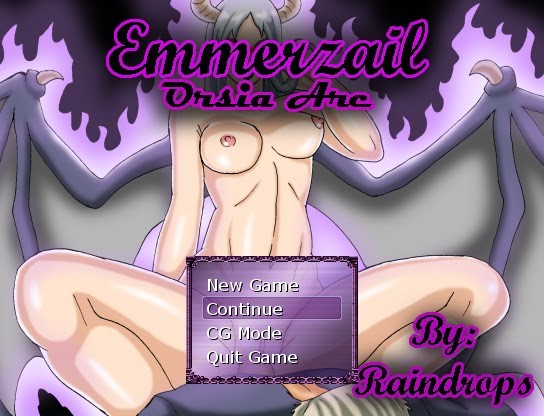 The story is about an incubus named Emmerzail who was sealed by the Hero, Aldrinn, in Chapel Orsia 20 years before the beginning of the story.
Now, he is plotting to release himself and regain the powers he had lost over the years in his confines while other Evil Beings are also plotting to stop Emmerzail's return and to increase each of their own forces in preparation for the arrival of 'Chaos' which is said to be "The time where the weak are subdued and the strong rules".
You control one of the 3 selectable heroines (Each with their own routes with different starting point, different story and background.).
–
Developer: Raindrops – Patreon | Blog
Censorship: No
OS: Windows
Language: English
Genre: Rape, Monster, Bondage, Female Heroine, Multiple Protagonists, Gangbang, Bestiality, Bukkake, Creampie, Futa, Exhibitionism
Installation:
1- Extract to desired location.
2- You will need RPG Maker VX RTP installed.
3- Click on "Game.exe" to start playing.
v0.90
– Continued Alice Route, branches off to good and evil route
– Updated Alice Good Route storyline
– Added 2 new h-Scenes before route braching
– Added 14 new h-scenes in Alice good route (3 of them Defeat Scenes)
– Added 1 new h-scene for Alice Evil route, more scenes coming on the next update
– Replaced old CG images for Alice route (5 scenes) and Lynn Route (7 scenes)
– Added 4 Optional Scenes for Sera Good Route and 2 Optional Scenes for Lynn Route before Orsia
– Nerfed the Val'Thrinn boss fight in Asynux