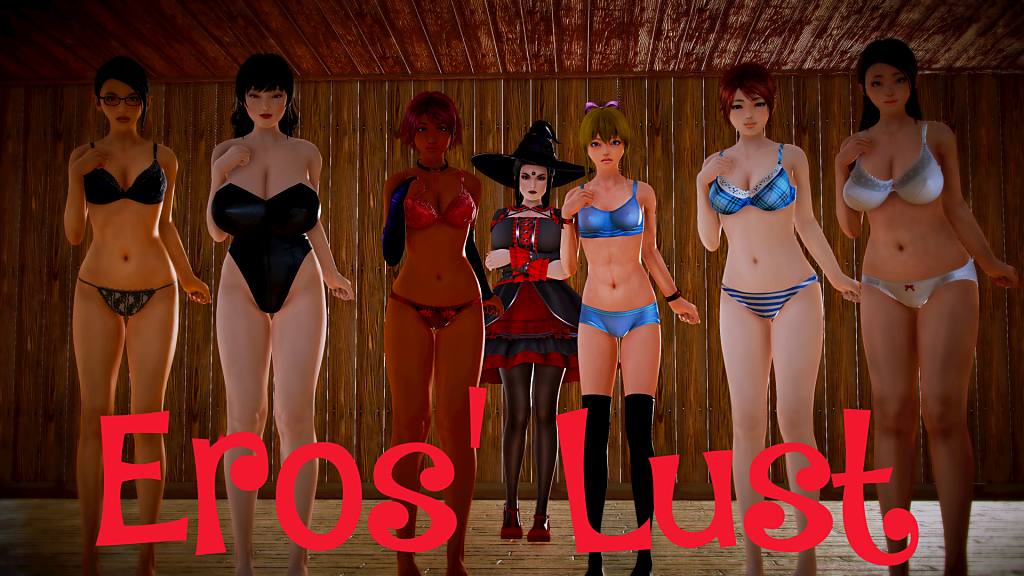 In this game you play as a young man on vacation with his family, on the way back home you run into crazy storms, forcing the pilots to make an early landing in some random city. With no end of the storms in sight, the airline puts you and the other passengers up in a luxurious hotel until you can take off again. On the first night you spend there a mysterious woman invades your dreams and gives you the power to increase the lust of any person you want, and promises to make you more powerful if you corrupt women in the hotel. You're now faced with a choice, do you use this power to enslave the women around you, or do you resist the temptation and use your charm and good spirit to make the the ladies fall for you? There are other question to be answered too! Who is the mystery woman, and what does she want with you? What's causing the storm, and will it ever end? Play through and find out!​
Developer: Zetacube – Patreon
Censorship: No
OS: Windows, Android
Language: English
Genre: Corruption, domination, Submission, MILF, Masturbation, Voyeurism, Missionary, Doggy, Cowgirl, Footjob, Boobjob, Anal Fondling, Groping
Installation:
1- Extract to desired location.
2- Click on "Eros' Lust.exe" to start playing.
v0.3
Entire remake of the game!
I've talked about this in a previous post, go check it out!
Scenes
Nicole and Jessica are the only girls in the game so far for the rerelease and they each get 12 new scenes. Spoilers ahead so don't read if you want to keep the scenes a suprise.
Nicole
Room Peep
MC Shower Peep
Underwear Scene
Nicole Shower Peep
Nude Scene
Movie Night Kiss
Dishes Grope
Sleep Handjob
Night Fingering
Face Sitting
Shower Blowjob
Model Sex
Jessica
Underwear Peep
Underwear Drawer Exploration
Massage
Shower Cleaning
Sexy Massage
Butt to Face Collision
Night Eat Out
Standing Footjob
Spanking
Shower Boobjob
Grinding
Shower Sex