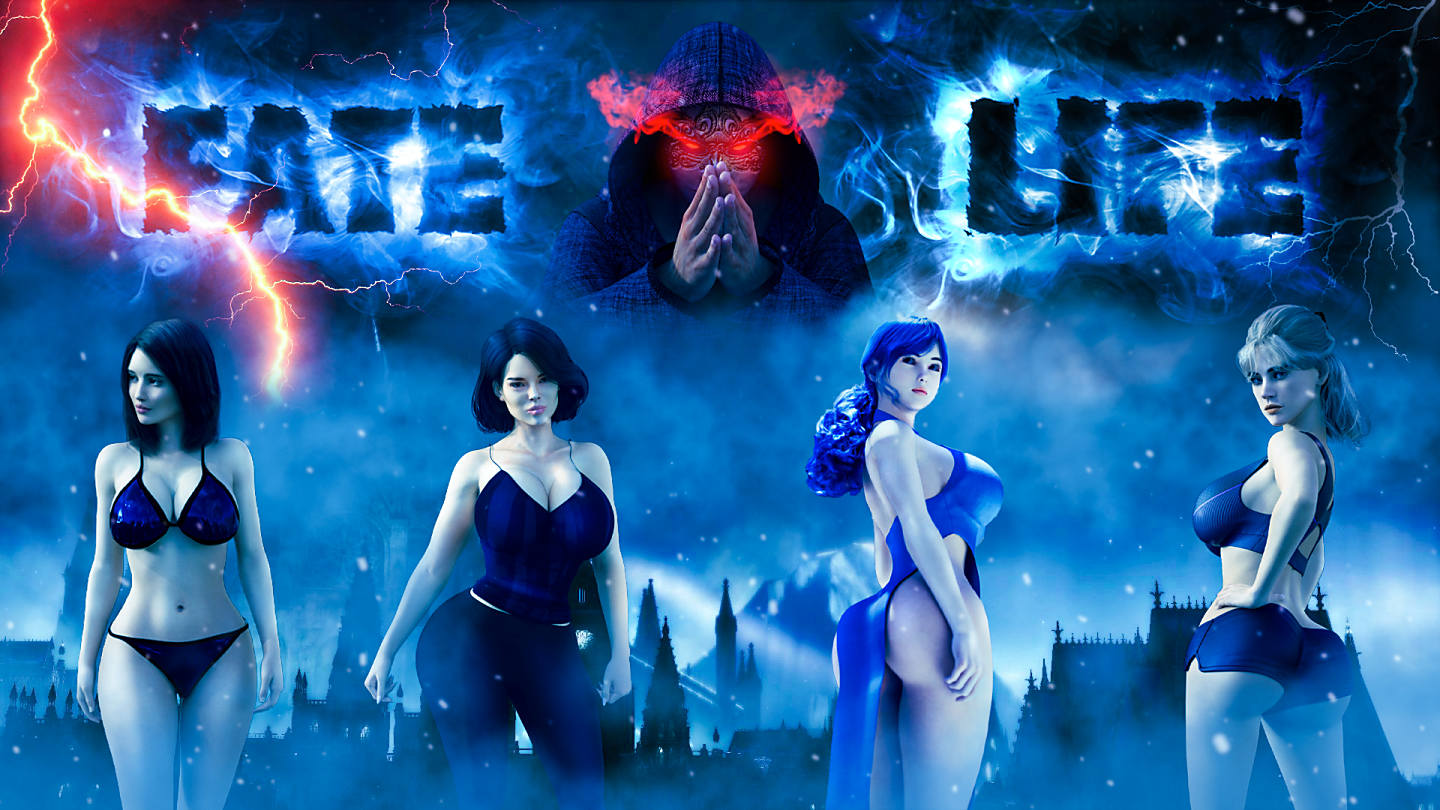 In the enigmatic town of Vaulinhorn, a series of bizarre and inexplicable events have left the community reeling.
The once vibrant and bustling town now stands shrouded in secrecy and fear, as residents mysteriously vanish without a trace. As the player, you are thrust into this perplexing world, tasked with unraveling the enigma and restoring peace to the tormented citizens of Vaulinhorn.
Fate and Life: The Mystery of Vaulinhorn is a gripping narrative-driven game, masterfully melding the themes of fate, life, and mystery. As you embark on this enthralling journey, you will bear witness to the delicate interplay of destiny and existence, shaping the characters' lives through the choices you make. Each decision carries the weight of consequence, leading to a plethora of possible endings and ensuring that every playthrough is a fresh and compelling experience.
As the player delves further into the intricate world of Vaulinhorn, they will discover that the game's sensuality is not merely an afterthought, but rather an integral aspect of the experience. The alluring encounters within Fate and Life: The Mystery of Vaulinhorn serve to heighten the emotional intensity of the narrative and add an additional layer of depth to the characters and their relationships.
Throughout the game, players will be presented with an array of tantalizing opportunities to engage in steamy interactions with various characters. These encounters are not only thrilling but also serve to enrich the player's understanding of the characters' desires, fears, and motivations. As players navigate the delicate balance between pursuing the truth behind Vaulinhorn's mysteries and indulging in the sensual pleasures that await them, they will find that these elements are inextricably linked, creating a seamless and enthralling gaming experience.
Fate and Life: The Mystery of Vaulinhorn stands as a testament to the power of expert storytelling and the allure of sensuality, offering players an intoxicating blend of mystery, destiny, and desire. By skillfully integrating these elements, the game provides a unique and immersive experience that will leave players utterly enthralled and eager to uncover every secret that Vaulinhorn has to offer. As you traverse the town's shadowed streets, will you find solace in the arms of its enigmatic inhabitants? The choice is yours, and the future of Vaulinhorn hangs in the balance.
-|
Fate and Life: The Mystery of Vaulinhorn Trailer
Developer: Celestial Novel – Patreon | Discord | Subscribestar | Itch.io | BuyMeAcoffee | Twitter | DeviantArt | Steam
Censored: No
OS: Windows, Mac, Linux, Android
Language: English
Genre: 3dcg, animated, female protagonist, Incest, Milf, Dilf, Voiced, Big tits, multiple ending, romance, teasing, big ass, corruption, groping, cheating, Sexual Harassment, horror, monster, school setting, voyeurism, stripping, Masturbation, Paranormal, Handjob, Lesbian, Titfuck, PoV, Female domination, blowjob, vaginal sex, Netorare, Mobile game
Installation:
Extract and run.
Chapter 7
-462 HD Cinematic quality renders
-20 animations (It contains 1.864 Full HD renders)
-So in total chapter 6 adds 462+1.864 =2.326 renders!
-30k Words (Including all of the Renpy code)
-72 Background Music (I changed all the music with paid music! The quality of the music quality is super amazing now!)
-257 Voice Narrated Lines (All of the Narrator's voice is changed to a cute calm female voice now!)