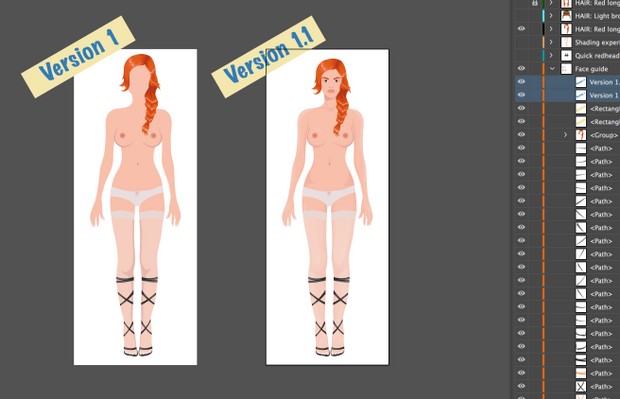 Female Agent is a text-based RPG. It stars a Western intelligence officer, sent undercover into Bangkok's red-light district. She'll have to navigate her way through a sex-fuelled urban underbelly to take down a dangerous international terrorist.
Will she succeed or become trapped in Bangkok's criminal underworld?
–
Developer: Chrushstation – Patreon | Discord | Website | Bug Reports
Censorship: No
Language: English
Genre: 2dcg, Text-based, Female protagonist, Character creation, Adventure, RPG, Simulator, Oral sex, Vaginal sex, Anal sex, Lesbian, Creampie, Cheating, Corruption, Exhibitionism, Stripping
v1.16.1
Proper classified – updated the NEPTUNE dossier in the first scene to carry correct US classification markings.
Bug fixes & typos – changed "margaritas, margaritas and daiquiris" to "margaritas, mai tais and daiquiris". Corrected British slang "scrip" for US "script" in dialogue with Commander Perry. Corrected wrong dialogue choice appearing in Signal chat with Ian. Removed extra "with" during dinner with with Max.
v1.16
Fallout – deal with the consequences of the black bag job. Includes a dialogue scene written by The Lost Engineer, involving a new character invented by XIII-Death, translated by HollyGrail! Thanks guys! It takes a village to help an idiot
Moar make up – added Apricot Fantasy, Burnt Zellige, Lady Danger, Pourpre Edgy, Rose Hip, Rose the Day, So What?, Universal Biscuit and Violet Vixen lipsticks. Added Azure Like It and Lemon Bomb nail polishes.
Coming back from a game over – added a back button to the end of content page, so players who save on this page can navigate back from it.
Bambi meets the boss – changed the header during the date with Kriangsak to reflect if the heroine uses her stage name.
Bug fixes – Fixed red error during the taxi ride home in Malaysia. Fixed typo in Yacht Guy's name. Fixed mis-spelling of "Quebecois". Corrected dialogue error referring to Sweden as a NATO member. Corrected typos in this very changelog.