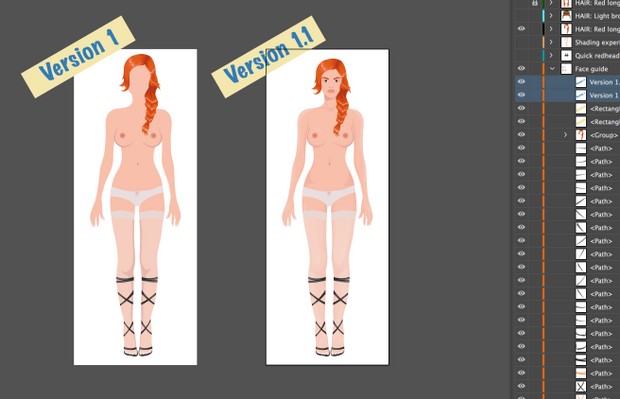 Female Agent is a text-based RPG. It stars a Western intelligence officer, sent undercover into Bangkok's red-light district. She'll have to navigate her way through a sex-fuelled urban underbelly to take down a dangerous international terrorist.
Will she succeed or become trapped in Bangkok's criminal underworld?
Developer: Chrushstation – Patreon | Discord | Website | Bug Reports
Censorship: No
Language: English
Genre: 2dcg, Text-based, Female protagonist, Character creation, Adventure, RPG, Simulator, Oral sex, Vaginal sex, Anal sex, Lesbian, Creampie, Cheating, Corruption, Exhibitionism, Stripping
Installation:
1. Extract and run.
v1.5.1.06
Suntans & UI improvements.
Suntans – Everybody hated the suntans we introduced in 1.5 ("Why does my agent look like a burned potato?" "She looks like a fry up"). Redrew all 983 suntan art files to get a bronzed backpacking babe look.
Menu – We revamped the start page (this page) and added a lot of new info!
Steady screen – We added code that prevents the page from scrolling back to the top when changing something during character creation!
Descriptions – We added a ton of random descriptions!
Customiser – We added more buttons to randomise your agent, as well as reintroducing the hairstyle names!
Fixed a bug where men could ignore leggings during sex (thanks tamwin5).
Ensured that an agent wearing leggings removes them when she changes into a skirt (thanks Falloutbabe).