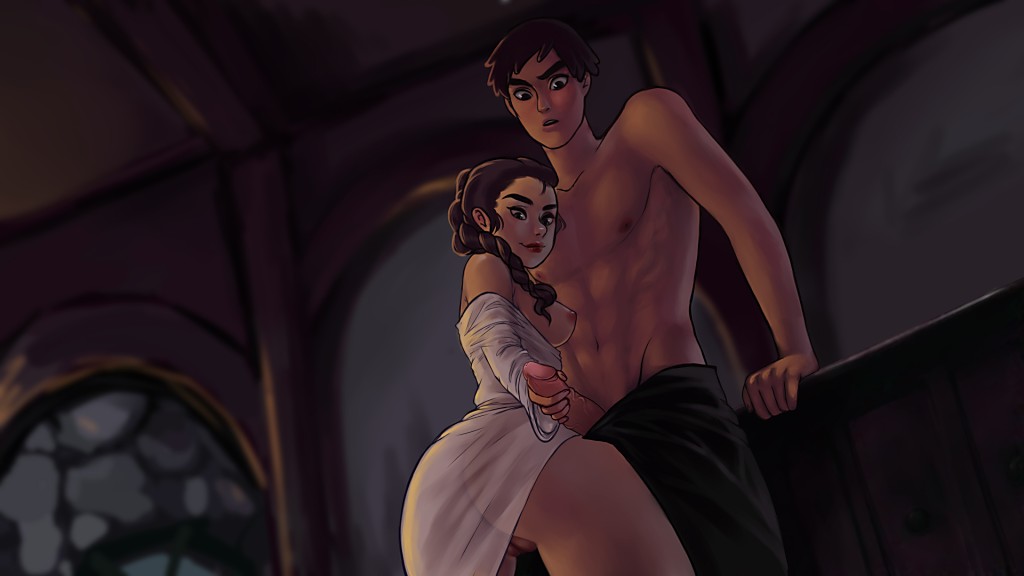 Game of Moans is an adult visual novel parody game. In this game, you will take the role of a young banished lordling who is stripped of his titles and claims. You will then be tasked with earning enough respect, coin and skill to gain something greater for yourself. This will be done through quests and activities, during which you will meet a large cast of characters. As this is an adult game, you'll be able to romance and get intimate with a lot of these characters.​
–
Developer: Godswood Studios – Patreon | Website | Discord | Twitter | Instagram | Reddit | Picarto | Twitch
Censored: No
OS: Windows, Android, Mac, Linux
Language: English
Genre: 2DCG, Male protagonist, Parody, Handjob, Voyeurism, Titfuck, Oral sex, Vaginal sex, Creampie, Masturbation, Anal sex, Teasing
Installation:
1. Extract and run.
v0.2.9
– Fixed ball gag on weir tree not showing image when hovered
– Fixed Mormont image having white background
– Fixed images not showing on task screen
– Fixed crash when talking to arya in her room at night
– Fixed crash when entering messhall during aemons scroll quest
– Fixed headless Mormont
– Fixed 'Memorizer' task not completing
– Fixed Ygritte image button not found
– Fixed Gilly image button not found
– Fixed duplicate arya in her room
– Fixed sansa always in her room
– Fixed bran moving to the godswood when skipping to new content
– Fixed chest spawning on hodor's chest
– Fixed chest spawning on top of Osha
– Fixed image of sansa not showing in the library
– Fixed Arya random dialogue (she would ask if you found her gag yet even if the quest was completed)
– Fixed error when selecting winterhell harvest event while already there
– Fixed Charlie showing he had a quest, when he did not
– Fixed Aryas quest saying 'Talk to rodrik cassel' when you needed straps first
– Fixed sansa/pc kiss images being in the wrong order for sansa reward
– Spelling 'Talk to the Alryssa.'
– Removed 'Experimental' version
– Changed made jon slightly taller when in conversation
– Changed location of character exclaimations:
– Arya: Dining hall,Arya's Room, Courtyard
– Sansa: Library, Sansa room
– Rodrik: Courtyard
– Luwin: Rookery, Library
Changes before public release
– Fixed a crash with arya's quest
– Fixed gilly and ygrittes positions
– Fixed a bug crashing inventory (Finally!)
– Fixed a bug crashing marketplace (Finally!)
– Fixed sansa wearing her pants like superman (in the library peek scene)
– Added contest winning outfit (Ygritte – Pap design)
– Changed price of outfits 40 > 15 Silver