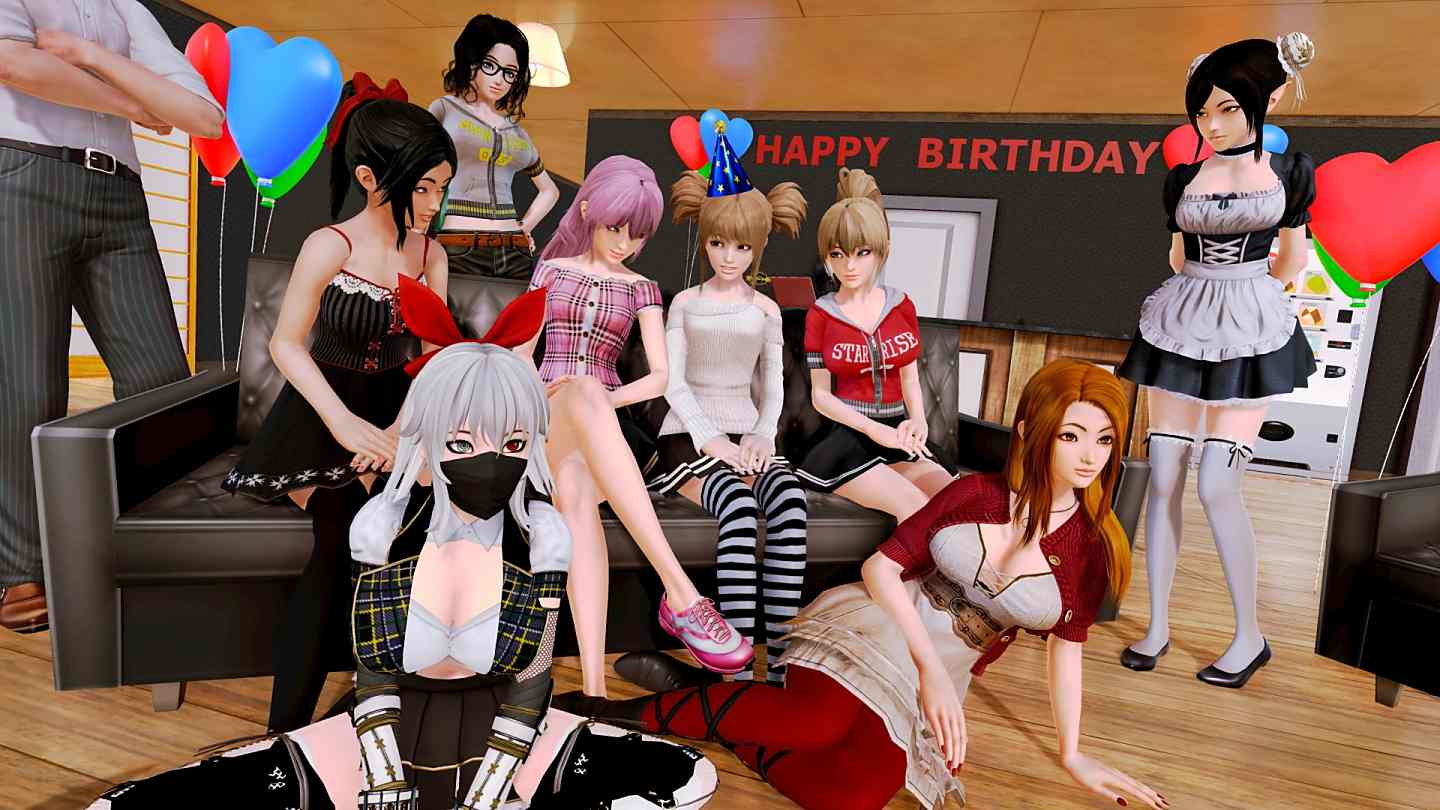 You've inherited the "Harem Hotel", a hotel where 8 beautiful women stay! Upgrade your hotel, build friendships with girls, follow their stories, and train them. Harem Hotel includes fully animated and completely uncensored lewd scenes, an array of stats and traits to build and unlock, many outfits to use and unique characters and fetishes.
–
Developer: Runey – Patreon | Discord | Twitter | SubscribeStar | Wiki
Censorship: No
OS: Windows, Mac, Linux
Language: English, Chinese
Genre: 3DCG, Male protagonist, Animated, Incest, Harem, Dating sim, Trainer, Lesbian, Urination, BDSM, Male domination, Female domination, Exhibtionism, Group sex, Creampie, Cosplay, Ahegao, Corruption, Lactation, Anal sex, Big tits, Footjob, Groping, Masturbation, Mobile game, Oral sex, Slave, Spanking, Titfuck, Vaginal sex, Virgin, Voyeurism, Sandbox
Sequel: The Toymaster
Installation:
1- Extract to desired location.
2- Click on "Harem Hotel.exe" to start playing.
Taboo Code:
Input the code truestory on your pc in your room to turn Felicity and Emma (the cheerleaders) from "Clones" to "Twins."
v0.17.2
More bugfixes
Added the Chinese translation
v0.17
Added a total of 52 scenes
Added tip screens
Added new music to repeatable dates
Added new music to repeatable sex
Added new music to repeatable exhibitionism, both beach and cafe
(You may access a library of this music by talking to Ally in Android's room)
Added "Last Time on…" screens to catch you up
Lin:
2 Story Events
Kali:
1 Story Event
Added repeatable sex scenes to Kim & Ami at the hot springs
Added 'Request Nudes' feature while Kali is at Papa Ron's or University
Lucy:
1 Event
Vanessa:
1 Event
Ashley:
2 Story Events
Updated 'Request Nudes' feature
Maria:
1 Story Event/Sex Scene
Hana:
1 Sex Event
Android:
1 Story Event
Remade her 12th event
Remade her 13th event
Remade her 15th event
Remade her 16th event
Remade her 17th event
Remade her 18th event
Remade and combined her 19th and 20th event
Remade her 21st event
Remade her 23rd event
Remade her 24th event
Remade her 25th event
Remade 3 repeatable anal animations
Added 5 outfits to her repeatable anal animation
Added 7 outfits to her repeatable boobjob animation
Added 5 outfits to her repeatable blowjob animation
Remade her Form 1 Alarm (now optional with Form 2)
Remade 7 repeatable vaginal animations
Added 4 outfits to her repeatable vaginal animation
Added 5 new outfits to Android
Added Interactions in the new outfits
Added Freestyle Sex
Felicity & Emma:
1 Story Event/Sex Scene
Added 'Request Nudes' feature to Felicity and Emma
Autumn:
1 Story Event
Ellen:
1 Event
Explore Content:
Bernie's Bowling Bar:
Added the Bowling Tournament
1 Event
The Park (NEW!):
2 Events
The Slums:
2 Events