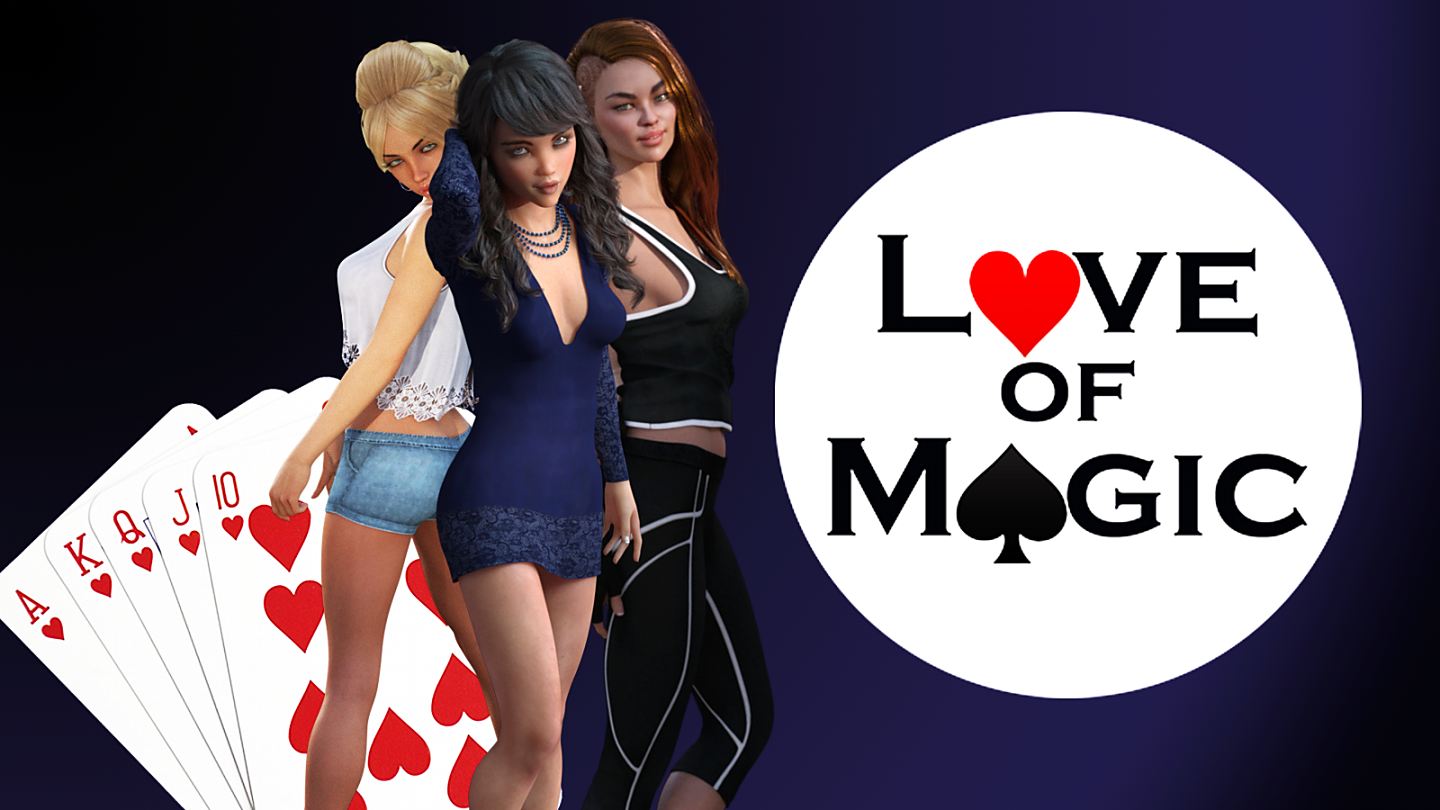 Love of Magic is an erotic Visual Novel sandbox RPG, inspired by Urban Fantasy and Slice of Life games like Persona.
Welcome to the World of Magic. A world alive with prophecy, where gods walk among men and the elvish princess of your dreams might just be your classmate. You've never believed in magic, but when the Spark awakens in you and you find yourself hunted by undead creatures you leave rural Maryland for sunny Edinburgh. You're looking for answers to your new powers, but what you're about to find is something far greater. Find your Companions. Experience True Love. Discover your Destiny.
—–
Developer: Driod Productions – Itch.io | Patreon | GameJolt | Website | WIKI | Discord
Censored: No
OS: Window, Linux, Mac, Android
Language: English
Genre: 3DCG, Animated, Male protagonist, Mobile game, Groping , Handjob, Tentacles , Teasing, Virgin, Oral sex, Vaginal sex, Anal Sex, Sex Toys
Installation:
Windows: Just download and click Love of Magic.exe
OSX/Linux: Download. Then chmod +x Love of Magic.app/Contents/MacOS/* (to give it execution privileges)
Android: Download, install as usual.
v0.1.7b
– Fixes a bug where playing certain games would disable the config panel
– Fixed a bug where some emails were triggering incorrectly
– Hid the browser and dress express until there's new content for it
v0.1.7
– Fixed an edge condition when loading from day 119 putting player in wrong room
– Fixed fireside quests being tagged as narrative when descriptive
– Scouts Quest needed "to be continued" tag
– Fixed some android textures missing alpha channel
– Fixed a bug when replaying Landlady & Flatmate game
– Fixed a text-bug in Merlin's Tower
– Fixed a bug where you could double-dip on the RealmPoints