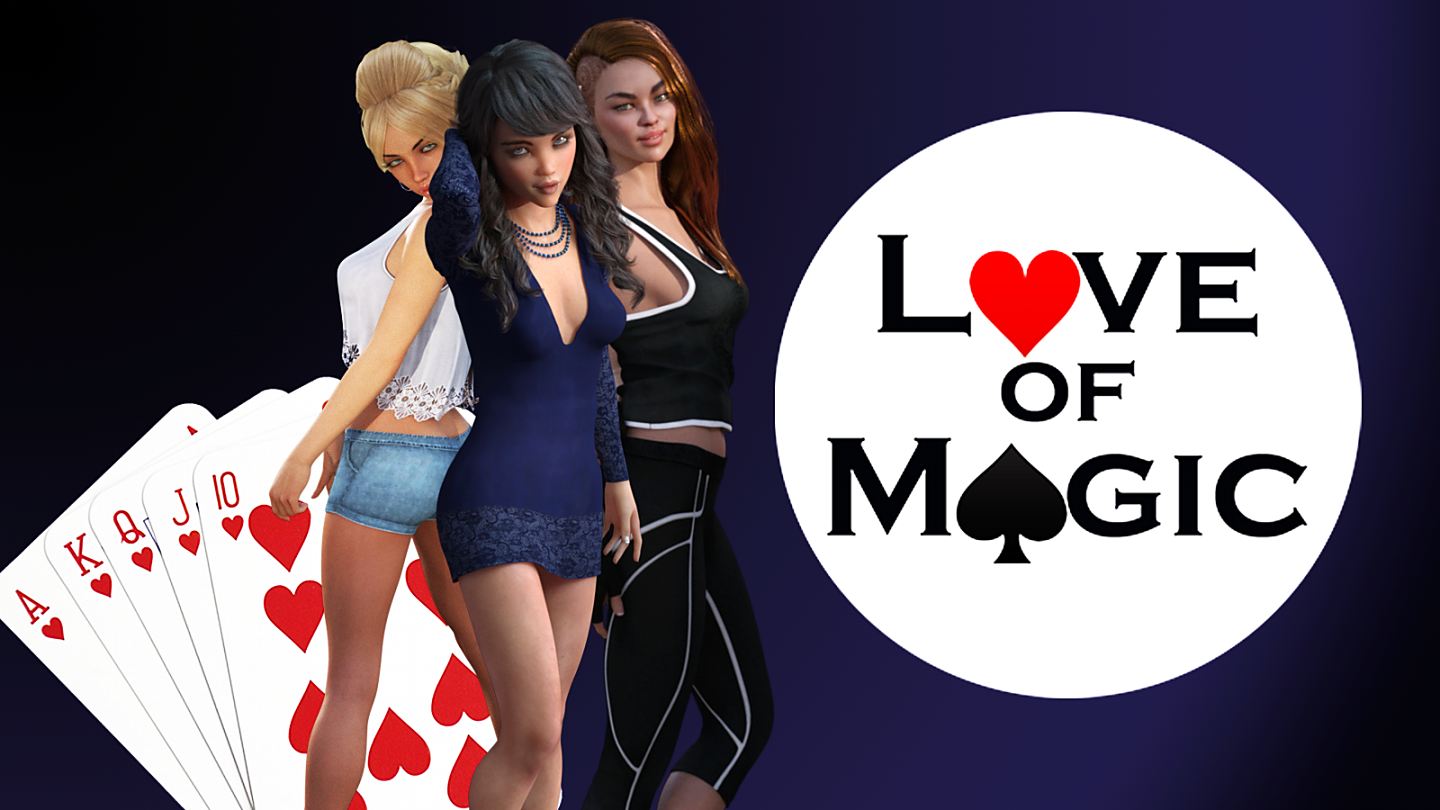 Welcome to the world of Magic, where demi-Gods drink in your local pub, and the great grand-daughter of King Arthur is your study-buddy. Fight your way through the Paths of Elsewhere, romance a variety of gorgeous women, and discover your destiny.​
Newly awoken to your powers and chased by undead creatures you arrive in Edinburgh to learn the arts of Magic. What awaits you, though, is a destiny 1,500 years in the making. Find true Love. Discover your Power. Play Poker.​
–
Developer: Driod Productions – Itch.io | Patreon | GameJolt | Website | WIKI | Discord
Censored: No
OS: Window, Linux, Mac, Android
Language: English
Genre: 3DCG, Animated, Male protagonist, Mobile game, Groping , Handjob, Tentacles , Teasing, Virgin, Oral sex, Vaginal sex, Anal Sex, Sex Toys
Installation:
Windows: Just download and click Love of Magic.exe
OSX/Linux: Download. Then chmod +x Love of Magic.app/Contents/MacOS/* (to give it execution privileges)
Android: Download, install as usual.
v0.5.7b
– Fixed a bug where IsEmptyConversation could cause a null pointer exception
– Fixed a bug where Katie doesn't update her clothes day 76
– Added in a new Book (Threads of Love). Trigger it from Elsewhere Shrine after you have finished the Art of War
– Fixed Video not playing in loading screen
v0.5.7
– Molly was draining HP from player if her ability was triggered
– Emily had space for 3 images in Lingerie II email, only 2 were provided
– Chosen outing to Elsewhere wasn't gated correctly, and could only be run once
– Typo pass
v0.5.6
– Automated builder for calender + conversation data
– Fixed a bug where it was possible to end the first fight before it started
– Fixed a bug where, if you let the video play out on day 1, Chloe won't show up for several sentences
– Player was stuck in his room when triggering Game+ for ActV
– Added support for a pure Chosen allied Elsewhere run. Added a new Rest event in Elsewhere for when you do.
– Val could show up twice in one night, and during the day-time in subsequent runs
– Fixed videos not transitioning cleanly into board combat
– Fixed some cases where characters were overlapping
– Zenia, Kulbir, Soldier was missing their names in the log
– Molly's emails weren't correctly unlocking
– Molly's failsafe wasn't correctly unlocking
v0.5.5
– Typo pass
– Fixed missing images in Molly's email / shopping for her dress
– Fixed android build pipeline
– Fixed localization issue for Month names
– Chloe was unlock basement day 2
– Added the option for bordered fonts
– Added a fix for Play From Day advancing past morning (will only affect future saves)
– New Val event (night day 85+ at the crowley)