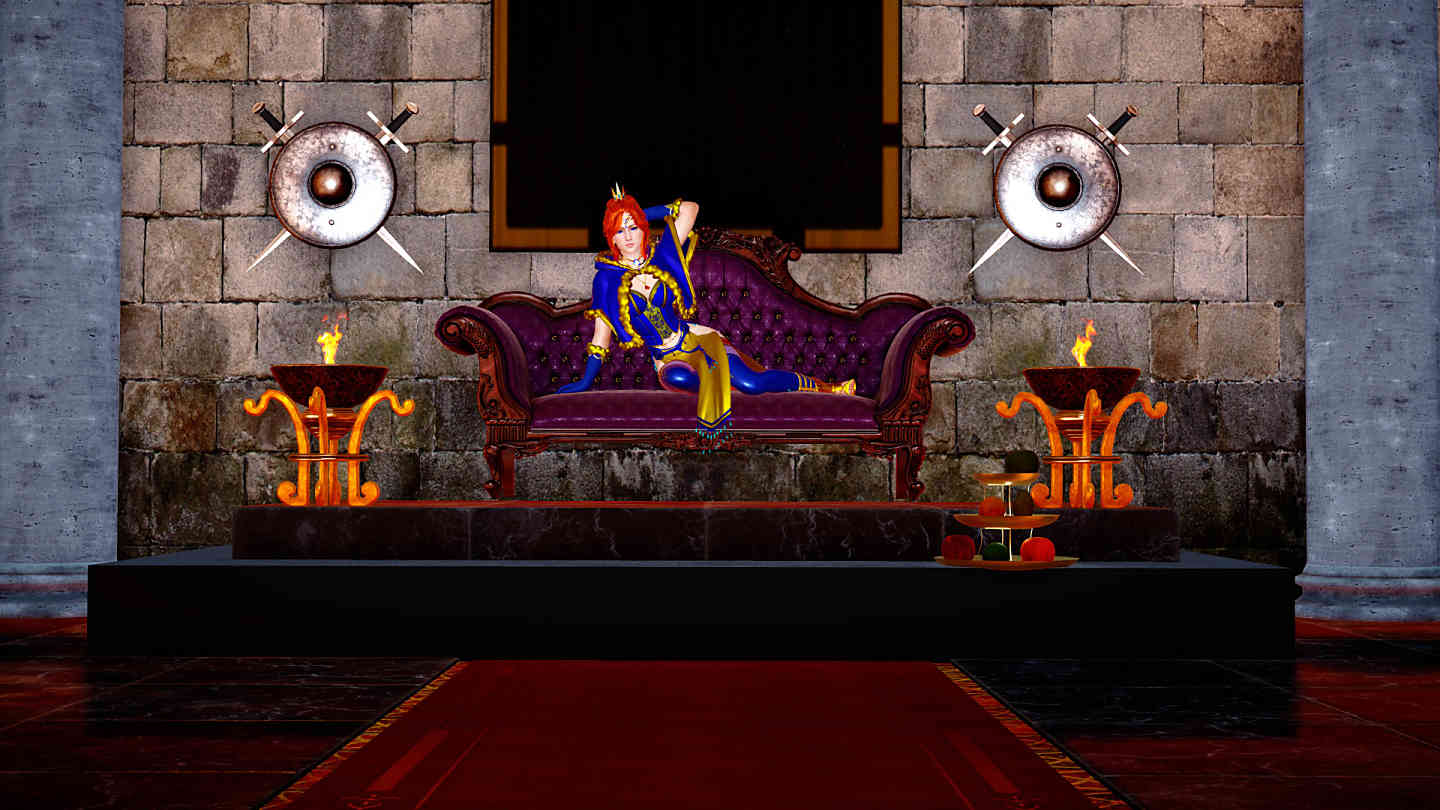 "Noble Seed" is a game about hot red-haired princess, who trying to return control over city, that was put in an anarchy state due to mysterious plot.
Combat system is card-based system with where cards represent character abilities.
It's very early release with only combat system reveal.​
The Story:​
Once upon a time, in a distant kingdom, the King had 2 children – a princess (our MC, Anna Vermilion), and a prince. They were twins. King thinks of passing the throne to the prince since the princess is very arrogant, mean, and vicious by nature, prone to impulsive decisions.
The King and the prince have left the capital to lead war somewhere near the border. After that major rebellion arizen in the city putting it into a state of anarchy. Central District and palace are yet to be taken by the rebels. Our MC senses, that there is some fishy plot behind this rebellion, and she wants to use this opportunity to prove, that she's capable to become the next ruler by crushing the rebels and fixing her relationship with the capital's population.
Since she's the only representative of the royal family so she has any and all the tools and opportunities to do as she like, and no one would be able to interfere with her decisions. She is a very skillful fencer, and there are rumors, that her skill can become legendary. She has a killing sex appeal and is a buxom, strong-willed, and well-educated, yet somewhat impatient and rough person.
—
v5a
– Various bugfixes and adjustments
– Added current loyalty value modifiers inside district income HUD
– Improved "Population" window, so player can see how happy or unhappy his citizens are
v5
Added:
Combat:
-MC and enemies attacks now accompanied with different SFX
City:
– 1st iteration of city management
– 2 districts: Palace and Central Square
– Resource income HUD's
– Repeatable event in Tavern
– 4 building slots with possibility to construct 1 of 3 buildings (total 12 buildings with it's own features)
– Near 40 new CG's for Tavern event
Reworked:
– In combat Player will get 2 card each turn instead of 1
– Enemies in combat Will be chosen from list of city Rebels
This Demo will be limited with 20 turns. It will be enough to try all new features for now.