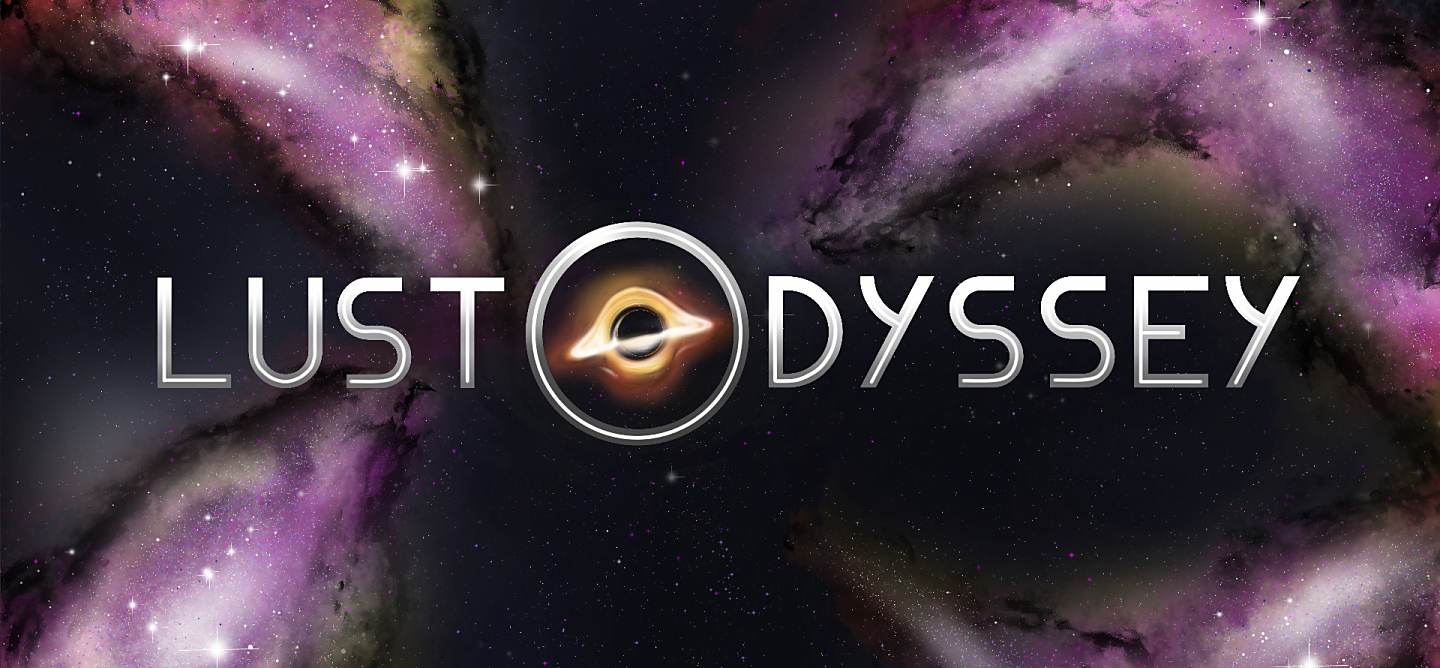 WHAT IS THIS ABOUT?
In this game, the main character (you) can be male, female or non-binary, with any combination of body and genitalia you want. The romanceable characters you encounter will all be male. In addition, you will be able to activate from a list of kinks the ones you like, adding sex scenes or extending others.
THE PLOT
You wake up in a spacecraft, alone and naked. And what's worse, with no memories. You'll have to advance through the story to discover who you are as you uncover conspiracies, discover new races or make difficult decisions. But you will find that the truth about you is not as obvious as it seems.
The end of this game is already thought, but everything in between is yet to be seen, will you join me in this adventure so we can shape it?
WHAT TO EXPECT
Lust Odyssey is a game with a dark atmosphere with some touches of humour. It revolves around your ship and your crew and at some point expect to make hard decisions about them. as expected from a space adventure, although in the first version you will only find humans, it will have aliens. Eventually, I hope to add furries as well and make the aliens more and more weird and colorful.
The game is made in Ren'Py and you will find the usual interface of the program. But you will also find that to move around some places you will have to tap on doors and corridors shown on the screen instead of choosing from a list of options. A sample of this is your ship and my intention is to transfer this mechanic to some dungeons.
As a fan of RPGs myself, I've implemented combats that will allow you to level up and unlock and buy abilities. At some point in the future, I plan to add weapon and armour crafting. My inspiration for this project has been videogames like Máss Effect, Dragon Age, Cyberpunk and Dreamfall (no, nothing to do with Lost Odyssey).
RESPECT
To spice things up I have implemented a respect system, which will unlock sex scenes with your crew. Taking certain actions, choosing certain responses or asking for help to resolve a situation can alter respect both up and down, and neither has to be bad if that's what you like.
HATE
Yes, you can hate characters and they can hate you too. Separated by two bars, friendship and desire can be at totally opposite points. This way you can hate a character you also desire and have angry sex with him.
—
Developer: Xperiment – Patreon | Itch.io | Twitter | Subscribstar | Discord
Censored: No
OS: Windows, Linux, Mac, Android
Language: English
Genre: 2DCG, Character Creation, Female Protagonist, Male Protagonist, Text Based, Anal Sex, Bdsm, Corruption, Creampie, Drugs, Dilf, Female Domination, Male Domination, Gay, Futa, Trans, Group Sex, Groping, HandJob, Humiliation, Interracial, Lactation, Masturbation, Multiple Penetration, Oral Sex, Rape, Sex Toys, Sexual Harassment, Slave, Teasing, Vaginal Sex, Virgin, Mobile Game
v0.15.1
NEW FEATURES:
Tier Meta-Human. Now there is a new Cheat called Friendship/Desire in which you can change the relationship points with each of the characters that are registered in your diary.
MAJOR CHANGES
– – The quest "Do the Akonian ritual" has been updated, just follow the instructions. The mission starts in the ruins of Ra'Kash > Wander around until we find the first Akonian, from there, just follow the prompt to the end. We can antagonize the Akonians if, at the end of the ritual we tell them the truth, this will please Bradley but will have repercussions in the future.
– – The quest "Develop the Meta-Sith formula" has been updated, just follow the prompt. During this quest, we will be able to recruit Cicero, if we had not taken him out of his cell in the pirate ship the mission will force us to do it. If this is your case return to Kavhar after 2 days of waiting. If we had already rescued him previously there is no need to wait. In case we did NOT accept the mission to develop the meta serum, we can still go after Cicero by talking to Snake at the Seedy Bar.
– – Now you can do the Warlord side quests if you killed Bradley. After landing in Sithyrya talk to Arthur. He will give you all the quests except 2 ("Defeat Bradley" and "Develop the Meta-Sith formula").
— Added the missing scene with Elion for submissive bottoms. Go to Egon's apartment between 6 am and 1 pm > Elion's Room > Disturb his sleep. The new kink "Mind control" is not necessary but recommended to enjoy the full experience. Other recommended kinks: Humiliation, Degradation, Pissing and Cum playing. Recommended objects: Butt Plug, Handcuffs and Ball Gag.
MINOR CHANGES
– Now if Rylan is tied to your bed and we invite Katari for a massage, he will comment on Rylan. Also, we can encourage Katari to have some action with him.
– Chastity applied to the fights against the Lizardman Buccaneer.
– You can no longer masturbate in the bathrooms of the pirate ship if you have a chastity device on.
– Garth Warehouse icon on the Akra map now shows the correct owner's name if it changes to Galiano.
– Phoenix and Skruvaks now participate in the club scene, and also in Bradley's scene on the ship (Humiliate Him).
– You can now remove the tattoos from Rylan's date, go to Akra main street > Tattoo Shop (If you put the tattoos on Rylan you probably have them too due to a bug).
– Now you can bet between 10 and 1,000 credits in the casino. And the most difficult prizes give more rewards, you can win up to 100,000 credits with 3 black holes.
– Now you earn 3 attribute points and 2 skill points per level (not retroactive).
MUSIC by *Kafka*
New Track: Spa Time. Added to Katari's massages.
Thanks to Kafka for giving us his music and for his extra assistance.
ART
New Character: Lucius – Dressed, Naked, Flaccid Dick, Hard, Cumming, and two layers of facial.
New Character: Cicero – Dressed, Naked, Hard, 2 layers of cumming.
New background: Akonian Camp (Night and day)
BUG FIXES
Kent and Phoenix were still appearing in the club although the first one was dead and the second one was hired.
Corrected multiple sentences with wrong pronouns.
Rylan appeared to talk to Bradley after releasing him from the cell although he was tied to your bed.
It was possible to dominate Galiano without having decided Garth's destiny. From now on you must first complete the mission "Battle for power".
When you tattooed Rylan, you also tattooed yourself.
The sprite of Katari did not disappear after a massage under certain circumstances.
OTHER
New kink: Mind Control. Activated by default. Recommended for the new scene with Elion.
META-HUMAN TIER
Now there is a new tab called Characters inside the Gallery, to see all the sprites of each character. Warning: Not all of them are implemented yet.