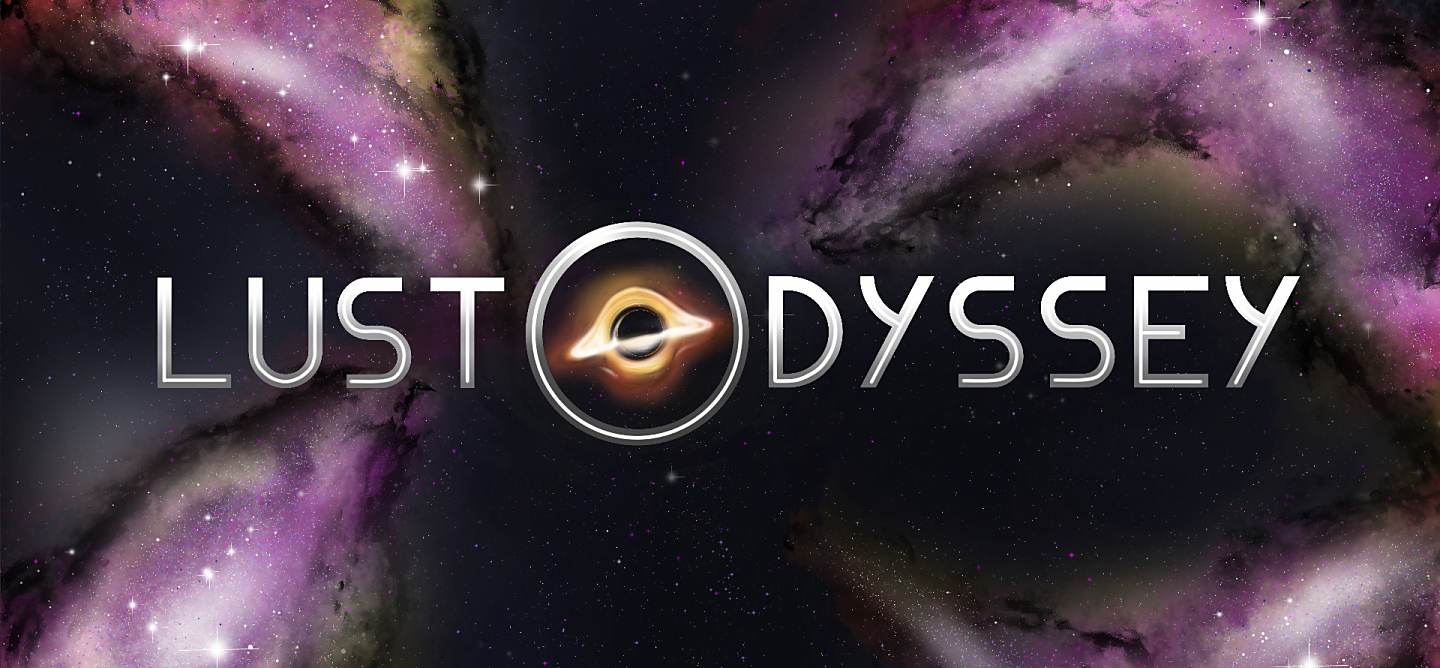 WHAT IS THIS ABOUT?
In this game, the main character (you) can be male, female or non-binary, with any combination of body and genitalia you want. The romanceable characters you encounter will all be male. In addition, you will be able to activate from a list of kinks the ones you like, adding sex scenes or extending others.
THE PLOT
You wake up in a spacecraft, alone and naked. And what's worse, with no memories. You'll have to advance through the story to discover who you are as you uncover conspiracies, discover new races or make difficult decisions. But you will find that the truth about you is not as obvious as it seems.
The end of this game is already thought, but everything in between is yet to be seen, will you join me in this adventure so we can shape it?
WHAT TO EXPECT
Lust Odyssey is a game with a dark atmosphere with some touches of humour. It revolves around your ship and your crew and at some point expect to make hard decisions about them. as expected from a space adventure, although in the first version you will only find humans, it will have aliens. Eventually, I hope to add furries as well and make the aliens more and more weird and colorful.
The game is made in Ren'Py and you will find the usual interface of the program. But you will also find that to move around some places you will have to tap on doors and corridors shown on the screen instead of choosing from a list of options. A sample of this is your ship and my intention is to transfer this mechanic to some dungeons.
As a fan of RPGs myself, I've implemented combats that will allow you to level up and unlock and buy abilities. At some point in the future, I plan to add weapon and armour crafting. My inspiration for this project has been videogames like Máss Effect, Dragon Age, Cyberpunk and Dreamfall (no, nothing to do with Lost Odyssey).
RESPECT
To spice things up I have implemented a respect system, which will unlock sex scenes with your crew. Taking certain actions, choosing certain responses or asking for help to resolve a situation can alter respect both up and down, and neither has to be bad if that's what you like.
HATE
Yes, you can hate characters and they can hate you too. Separated by two bars, friendship and desire can be at totally opposite points. This way you can hate a character you also desire and have angry sex with him.
—
v0.11
WHAT'S NEW
– Three side missions given to us by Bradley have been updated. The instructions inside the diary will be updated automatically when loading the game:
*Hire the best soldiers in Akra. For now, only 1/3 part of this mission is available. Go to the club and talk to Feraldo the werewolf. Just follow the dialogue to the end.
*Create a biological weapon. Follow the instructions inside the mission. The mission can be completed to the end.
*Build a strong armor. Simply talk to Alastor by having a Graul scale in your inventory. For those of you who don't have the Cheats option, it can be an arduous task to gather all the materials.
– New variant when working in the club and talking to your crew. Instead of having Rylan "apologize", you can suggest it to Bradley. After finishing the scene, if you are into whipping you can have an additional scene with him by buying the whip in the sex shop and talking to him when he is on the bridge. Only for dominant players (bots or tops).
– For submissive players. Feraldo has a percentage of sneaking into your room if you leave the door open and you have at least one desire point with him. Spending the whole day (24h option) has a higher percentage of happening. More scenes of this type will come later. If you like pissing kink and you have a good relationship with Feraldo, he will appear in the streets of Sithyrya while you are wandering around at night.
NEW ART
– Feraldo. Armored, naked, flaccid, erect, ejaculating, happy, and howling.
– New Bradley variant -> On all fours + several layers of cum + 2 different faces + several layers of whip marks.
– Sithyryan Armor. Complete armor of 5 pieces by completing the mission "Build a strong armor".
NEW ITEMS
– Arihama's disruptor. Obtained in the mission "Create a biological weapon".
– Whip. It can be purchased at the sex shop.
– Q-Ball. Obtained during the mission "Create a biological weapon".
OTHER
– During the mission "Create a biological weapon" we will unlock the reinforced cells and a way to put creatures in them. For now, only the Graul can be captured. The rest of the creatures will be added in future updates. Also, the ship upgrades are unlocked. For now, there is only the option to reinforce 5 cells.
– New skills for sword fighting. They are unlocked by talking to Feraldo once we hire him.
– The UI is still changing but there is still some way to go.
– New greetings from Rylan when you enter his room or the lunchroom depending on how your date with him ended.
–  Galiano/Garth missions have been detached from "Attack on Pirates". Now it is not necessary to complete their missions to get the ship off the ground. Instead, we will get thoughts from the MC or Chip before starting the mission to advise the player. Therefore the "Farewell" and "I'm back" options with Galiano have disappeared. Everything has been unified in the conversation "What are you?" that appears after finishing with Garth, during this conversation we will have 1 opportunity to tell him the truth about us and unlock the options of Sex with him.
– Now you can work at the club every day.
– Katari will now be in the Workshop instead of the core after having repaired the ship.
– Now in the Cheats option, materials are added 20 at a time, instead of only 1.